Have you heard of a ketogenic diet? Motivated to start adding more plant-based recipes into your diet but need a little more help? Are you using food emotionally to cope with stress? Elaina Love is an expert in cleansing, balancing hormones, weight loss, and healing through a ketogenic, high fat/low carb diet, using all plant-based foods.
The ketogenic diet can be a very healing and useful tool to have. It helps people lose weight, control diabetes, balance hormones, reduce inflammation, reduce tumor sizes, reduce seizures and more. Though, many advocates of a keto diet are typically suggesting a high animal fat consumption which can be acid forming, hard on the organs, and counter the benefits a keto diet can have. That's why we've created a program that can help you achieve the benefits of ketosis without the bodily stress animal products can have.
Join our Love Camp Support Group October 1st - October 28th, online to learn how you can change your lifestyle too. We cover everything from emotional eating, food cravings, and detoxing from the Standard American Diet.
Immerse yourself in the benefits of a plant-based ketogenic lifestyle, make simple and easy recipes for daily living and get fit! Feel more satisfied with fewer cravings and a sharper mind. Indulge in some of the best recipes on the planet while nourishing you and your family.
---
Deprivation and scale not included.

---
How the Program Works
---
Get cooking with over +100 plant-based ketogenic recipes and cooking classes. Find out what it's like to live in a healthy, vibrant body!
Get the info on the most cutting-edge nutrition and diet information and personal lifestyle guidance from Elaina Love. Learn all about superfoods and herbs and how to concoct your own medicinal teas and smoothies from herbal expert, Katelyn Louise. Get the support you need from our Life and Spiritual Coach, Tiffani. We will be going deep into relationships with food and family/life dynamics. Move with yoga instructor, Kyndle in her easy to follow yoga classes.
---
Plan and Prepare for Success
You will get all of your materials well ahead of time (provided you register early) so you will have plenty of time to shop and prepare. Not much mental preparation is required since the meal plan is full of easy and delicious vegan recipes and easy to follow. You will make blended low carb smoothies, soups, easy nut milks, energy bars, grain-free crackers and breads, savory granolas, delicious entrees such as zoodle dishes, curries, stews, pizzas and vegan cheese, all free from gluten, dairy and processed ingredients. Desserts will include delightfully simple chocolates, shakes, puddings, cookies, brownies and more. Everything can be made at home from scratch. Plus, if you don't feel you will have time to make everything at home, we have included shortcuts and a list of pre-made, store bought products (such as crackers, granolas and other goodie) that are almost as good as making it from scratch.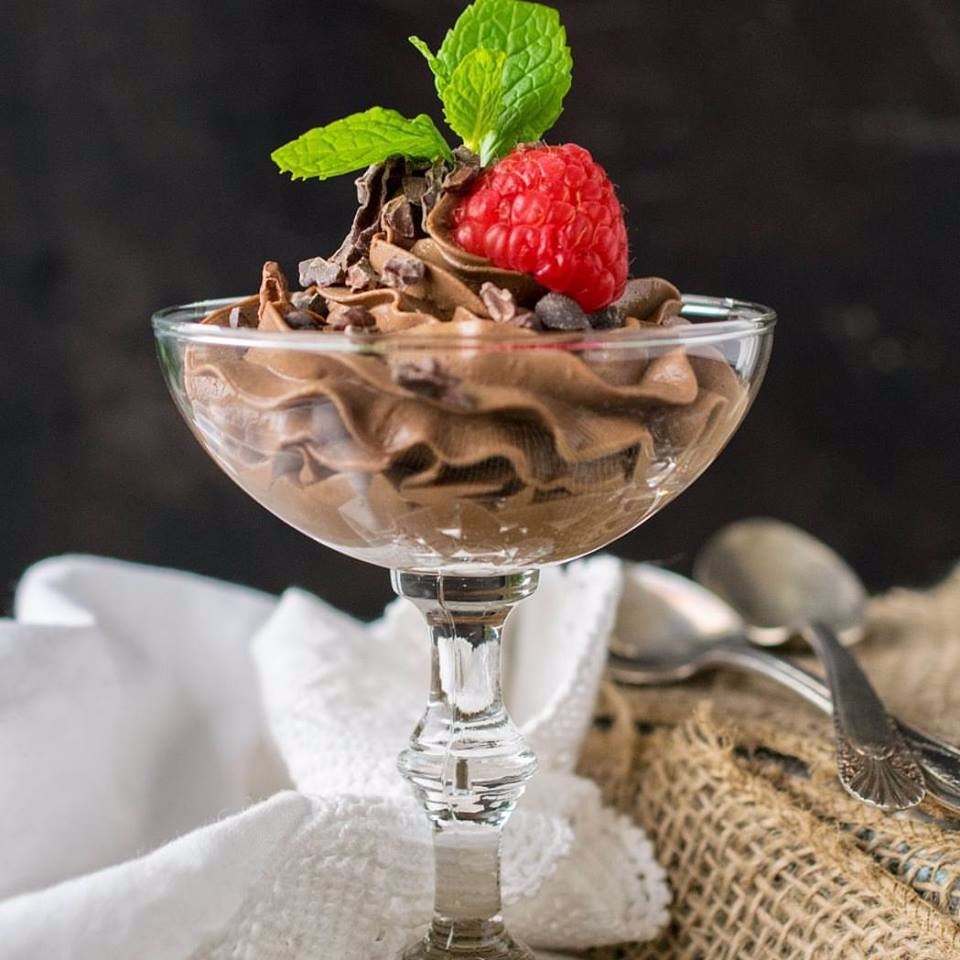 Photo by Pure Joy Student - Crystal Bonnet of RawRevive
---
Feel Good About What You're Eating
All recipes from the recipe book and video cooking classes are completely free of gluten, dairy, processed foods, and processed soy, so you can truly feel what it's like to eat clean, cleanse your body safely, and open yourself to a whole exciting new way of eating.
Plus, every recipe is keto approved, complete with carb, protein, and fat macros calculated for you so you can take the guesswork out of tracking. There is so much variety, you will be amazed at the options on a vegan ketogenic diet. Elaina created this program based on recipes she used to shed weight, get rid of night sweats, and balance her hormones and now you can enjoy them too!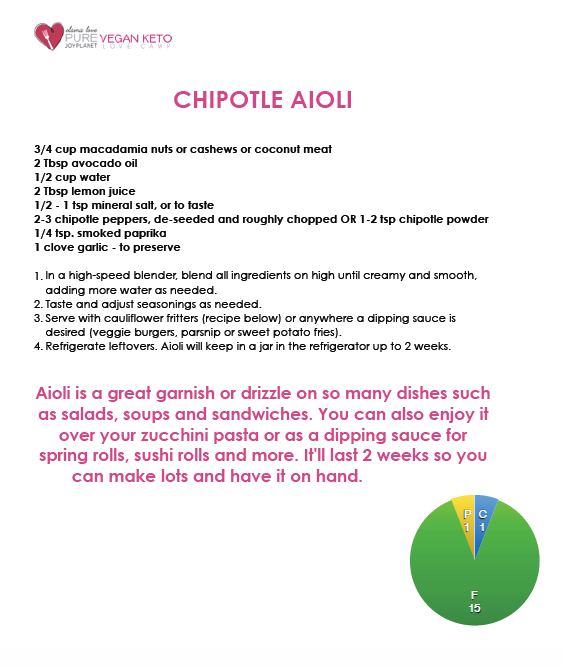 ---
Stay on Track and Motivated
Each weekly guide is delivered straight to your email, and includes absolutely everything you need—from what to shop for, how to prepare meals and how to stay on track, motivated, and moving forward, no matter how busy you are!
---
Join A Community and Team That Has Your Back
Doing this alone can be no fun. That's why you'll be able to ask us questions anytime. Each Monday you will join Elaina and the whole love camp group LIVE with our weekly coaching calls. We encourage you to be on our webinars live, as this is when you can interact with our team and other LoveCamp attendees. PLUS: You will be immediately added to our Private Facebook Support Group within the Academy, so you can ask, learn, and interact with your fellow LoveCamp participants and instructors.