In this Cultured and Fermented Foods Course, you will learn how to master fermentation techniques (culturing) like a pro with this comprehensive and easy to follow video series. Now you can comfortably and confidently begin working with the beneficial probiotic microbes at home. Learn all the basics to 'culturing' your own vegan cheeses, sauerkraut, kefir, coconut yogurt and more!

You will learn the conditions required for a delicious and safe fermentation. Avoid the bad bacteria and never throw out your ferments again! We take the guesswork out.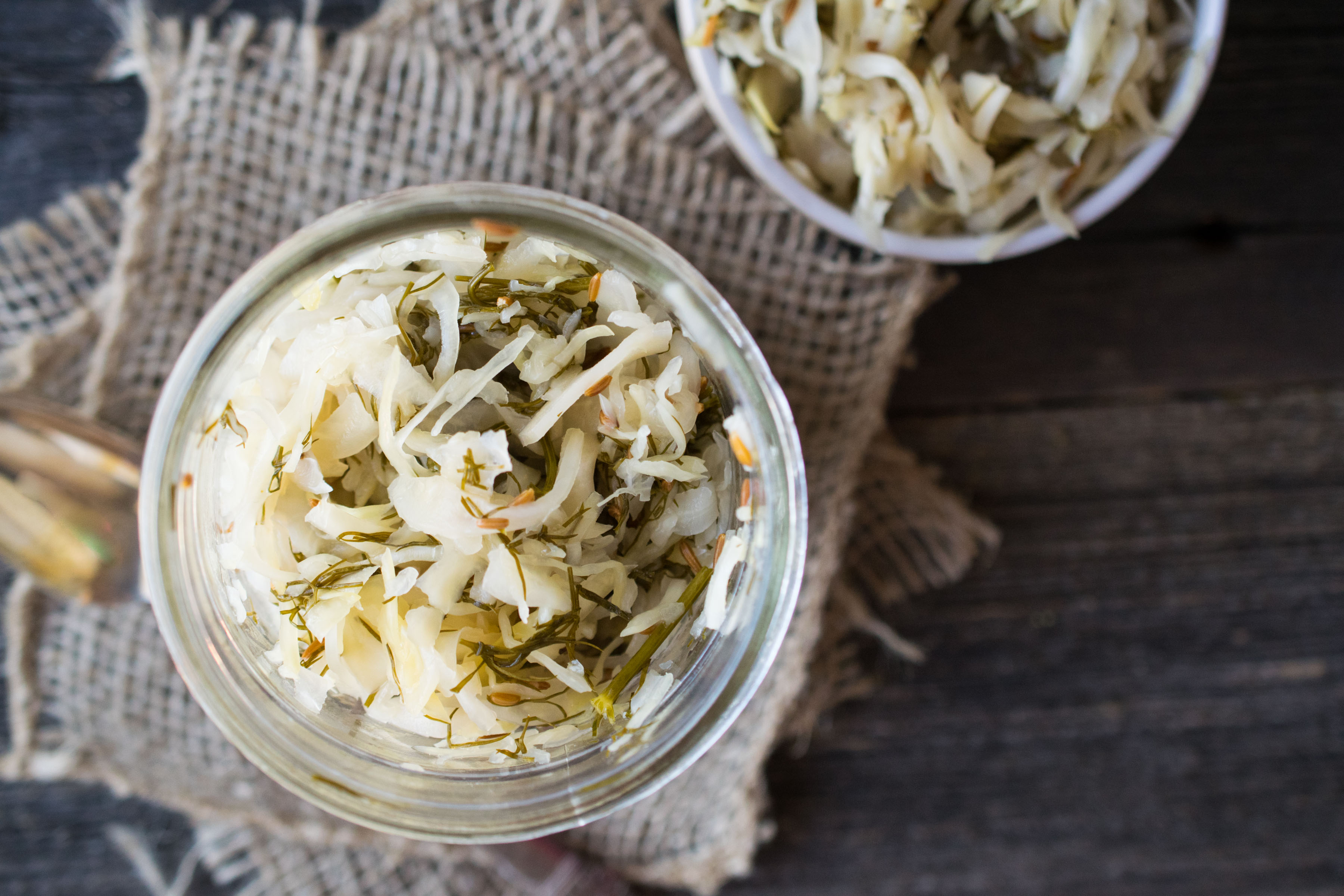 Photo by Student: Crystal Bonnet - rawrevive.com
Here are some of the Fundamental Topics covered in this course:
How to pick the right coconuts for your kefir and yogurt

How to tell if your cultures have gone bad. For example, is pink good or bad?

What is the optimal time and temperature for culturing?

What is a closed system vs open system for culturing?

What probiotics should you use for the best culturing?

How do you create a cream cheese vs. feta vs. blue cheese vs. parmesan using nuts and seeds?

How do you sterilize your equipment to keep the bad bacteria out?

What vegetables should you use for a probiotic rich sauerkraut?

What herbs and spices combine best in a sauerkraut?

Is kombucha good for you?

A simple method to culture
Did you know that there are more bacterial cells in our body than human cells? In fact, the bacteria in our body makes up 80% of our immune system. Fermented foods are a great source of healthy bacteria, B vitamins, enzymes, and minerals. Probiotics in fermented foods can greatly improve your digestion.
As opposed to canning, which destroys all the health-giving qualities and enzymes in food, fermenting is alive and rich with essential enzymes and nutrients designed to heal your gut. Fermented foods have been a part of every culture's cuisine around the world for precisely these reasons. Primarily used as a mode of food preservation, ferments are now returning to modern kitchens for their amazing contribution to your health for digestion, immune strengthening and overall wellbeing.
---
RECIPES AND TOPICS
Foundational Lessons:
Soaking and sprouting nuts and seeds


How to purchase and open coconuts

Culinary Arts Knife Skills
Recipes:
Coconut Kefir (an effervescent probiotic drink)

Coconut Yogurt

The Art of Cheese Making using cultured nuts and seeds with probiotics the easy way

Basic Macadamia Cream Cheese

Pine Nut Parmesan "Cheese"

Culturing your own Kraut the easy way- Garlic Dill Sauerkraut with Caraway
---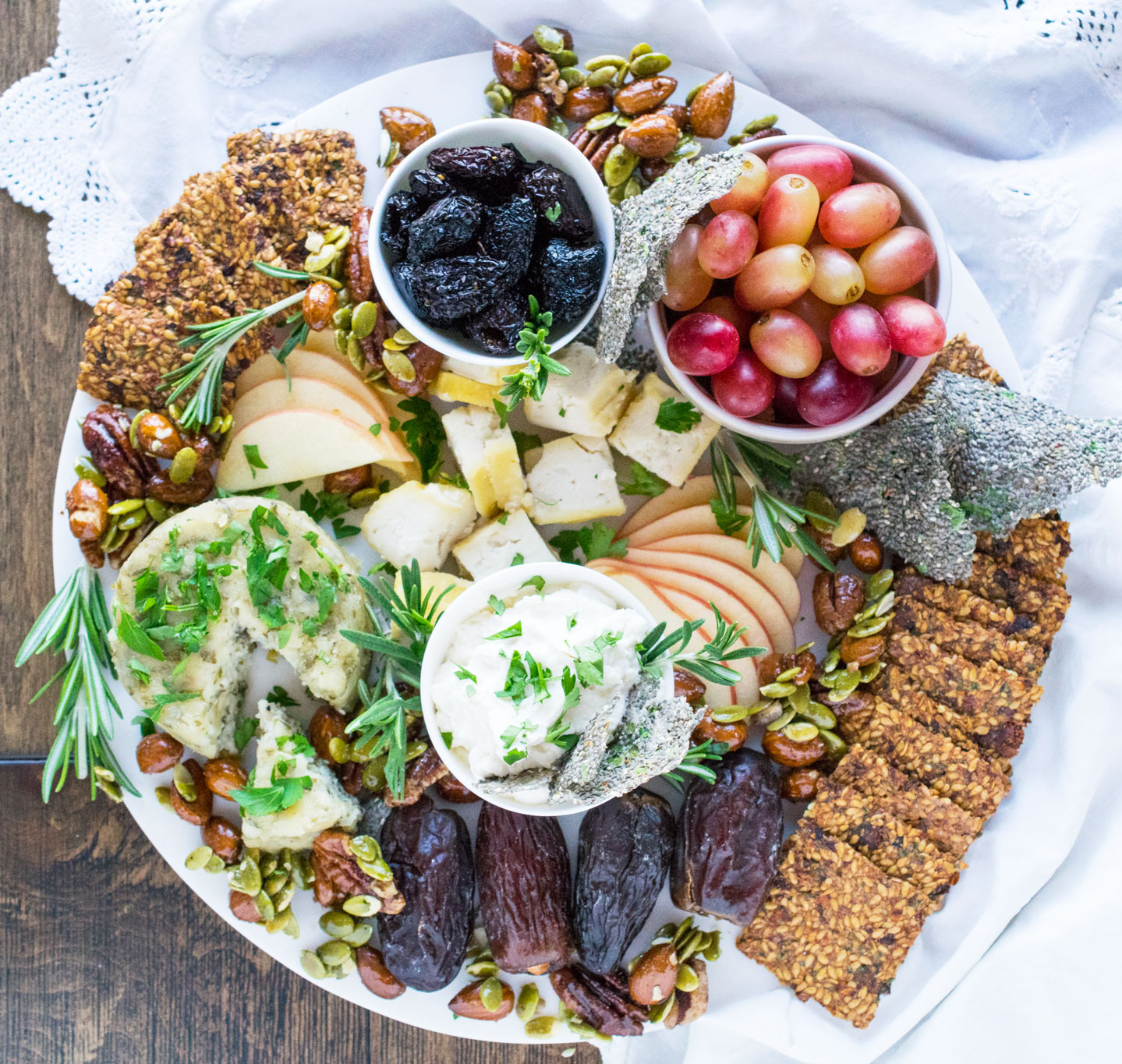 Photo by Student: Crystal Bonnet - rawrevive.com
---
What our Graduates are Saying:
"I consider this the most interesting and fun part of the preparing vegan foods. I love to experiment with new things, I am fascinated by the culturing process and I love cheese. The most challenging issue for me from when I started a plant-based diet (I eat cooked vegan food also) was to give up cheese. Over the time I tried many vegan cheese recipes from the internet but they didn't taste as I wanted or they got bad before I could even taste them. So, after starting your course, I jumped directly into the cheese making lessons. And I enjoyed them so much. My daughter also says "wow you made cheese mommy''. I am still amazed about how this recipes taste, I use this cheese over all recipes where I want to add cheese (cooked ones also), and I have a lot of cheeses in my fridge."
- Kathy
---
"I've made macadamia cultured cheese a lot in the past but I have not cultured it with coconut kefir; this method was sooo much easier! Once the cheese was cultured, I flavored it with thyme, parsley, green onion and garlic and molded it in the stainless-steel ring molds overnight in the fridge and then let it dry out for a few days. I want to make more and play around with the flavors; I'm thinking next time I would like to flavor it with parsley, oregano, and sun-dried tomatoes.
This is by far my favorite cheese out of them all, it's so flavorful! I just love making this kind of cheese! I made a Charcuterie board with the herb cheese, feta cheese and cream cheese. It turned out amazing! I also made some really yummy flax crackers with parsley, sun dried tomatoes, and spices, chia seed crisps, and candied nuts and seeds to go with the board."
- Crystal Bonnet
---