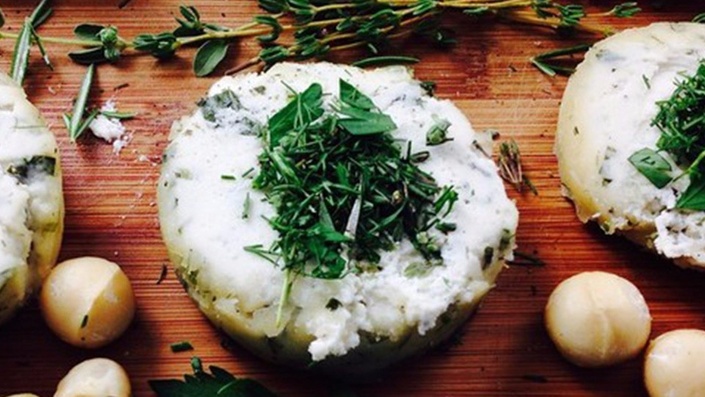 Dairy-Free Cultured Foods Course
Everything you need to know about culturing & fermenting foods at home
Watch Promo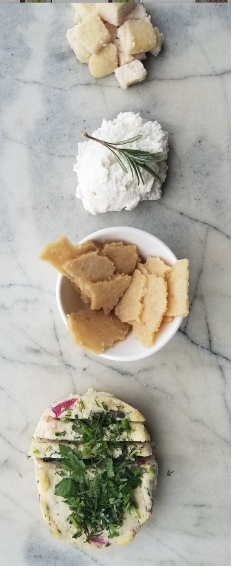 "I always had interested in making/learning Vegan Cheese. I was so happy to know that I could learn in this course. Learning from your recipes made me dive into a bran new world of cheese – Dairy Free! How amazing is that! We became such fans of Vegan cheese and I can't wait to keep exploring the endless possibilities of making my very own cheese at home.. Never know that kefir could be so versatile."
- Mariana, Portugal
In this Cultured and Fermented Foods Course, you will learn how to master fermentation techniques (culturing) like a pro with this comprehensive and easy to follow video series. Now you can comfortably and confidently begin working with the beneficial probiotic microbes at home. Learn all the basics to 'culturing' your own vegan cheeses, sauerkraut, kefir, coconut yogurt and more!

You will learn the conditions required for a delicious and safe fermentation. Avoid the bad bacteria and never throw out your ferments again! We take the guesswork out.
---

How to pick the right coconuts for your kefir and yogurt

How to tell if your cultures have gone bad. For example, is pink good or bad?

What is the optimal time and temperature for culturing?

What is a closed system vs open system for culturing?

What probiotics should you use for the best culturing?

How do you create a cream cheese vs. feta vs. blue cheese vs. parmesan using nuts and seeds?

How do you sterilize your equipment to keep the bad bacteria out?

What vegetables should you use for a probiotic rich sauerkraut?

What herbs and spices combine best in a sauerkraut?

Is kombucha good for you?

A simple method to culture
Did you know that there are more bacterial cells in our body than human cells? In fact, the bacteria in our body makes up 80% of our immune system. Fermented foods are a great source of healthy bacteria, B vitamins, enzymes, and minerals. Probiotics in fermented foods can greatly improve your digestion.
As opposed to canning, which destroys all the health-giving qualities and enzymes in food, fermenting is alive and rich with essential enzymes and nutrients designed to heal your gut. Fermented foods have been a part of every culture's cuisine around the world for precisely these reasons. Primarily used as a mode of food preservation, ferments are now returning to modern kitchens for their amazing contribution to your health for digestion, immune strengthening and overall wellbeing.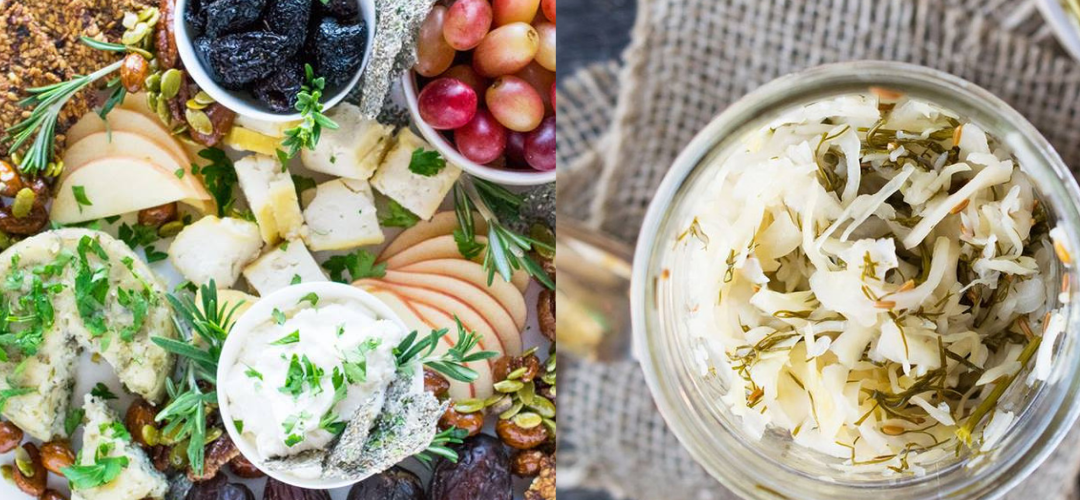 Photo by Student: Crystal Bonnet - rawrevive.com
---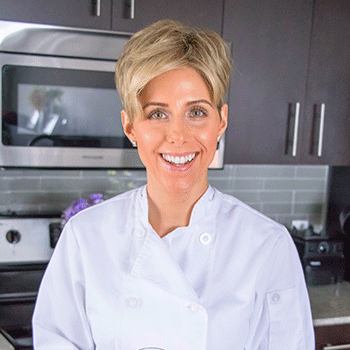 "I've made macadamia cultured cheese a lot in the past but I have not cultured it with coconut kefir; this method was sooo much easier! Once the cheese was cultured, I flavored it with thyme, parsley, green onion and garlic and molded it in the stainless-steel ring molds overnight in the fridge and then let it dry out for a few days. I want to make more and play around with the flavors; I'm thinking next time I would like to flavor it with parsley, oregano, and sun-dried tomatoes.
This is by far my favorite cheese out of them all, it's so flavorful! I just love making this kind of cheese! I made a Charcuterie board with the herb cheese, feta cheese and cream cheese. It turned out amazing! I also made some really yummy flax crackers with parsley, sun dried tomatoes, and spices, chia seed crisps, and candied nuts and seeds to go with the board."
- Crystal Bonnet
"I consider this the most interesting and fun part of the preparing vegan foods. I love to experiment with new things, I am fascinated by the culturing process and I love cheese. The most challenging issue for me from when I started a plant-based diet (I eat cooked vegan food also) was to give up cheese. Over the time I tried many vegan cheese recipes from the internet but they didn't taste as I wanted or they got bad before I could even taste them. So, after starting your course, I jumped directly into the cheese making lessons. And I enjoyed them so much. My daughter also says "wow you made cheese mommy''. I am still amazed about how this recipes taste, I use this cheese over all recipes where I want to add cheese (cooked ones also), and I have a lot of cheeses in my fridge."
- Kathy
Course Curriculum
Welcome!
Available in days
days after you enroll
Foundational Lessons
Available in days
days after you enroll
Culturing Foods
Available in days
days after you enroll
Frequently Asked Questions
Who is this course ideal for?
Anyone who wants to have a healthy gut and immune system and doesn't want to spend a fortune on probiotics! Anyone who wants to increase their digestion while eating delicious foods Anyone who wants to cut out dairy from their diets and needs an alternative Vegans who miss cheese Paleo/Primal Diets Raw Foodists Vegetarians Keto Diets Kids Moms, dads, brothers, mothers, sisters Those suffering from autoimmune or digestive diseases Those suffering from hormonal imbalances and mood swings Those healing from candida, skin disorders, and diabetes
When does the course start and finish?
The course starts now and never ends! It is a completely self-paced online course - you decide when you start and when you finish.
How long do I have access to the course?
How does lifetime access sound? After enrolling, you have unlimited access to this course for as long as you like - across any and all devices you own.
Pure Joy offers many online courses. What Course Should I Take First?
It depends on what type of education you are seeking. If you want to become certified through Pure Joy Planet as a Raw Plant-Based Chef, we suggest taking the Level 1 Raw Immersion Course, going through the certification procedure, and then beginning the Advanced Raw Plant-Based Culinary Arts Certification Online Certification Course. If you are just seeking to upgrade your skills or learn new gourmet recipes, any of the Advanced Modules would be perfect for you. If you are completely new to raw and plant-based food preparation, we suggest starting with Level 1. Level 1 course synopsis can be found in the Pure Joy Academy Course Page.
I have almost completed my Level 1 Training; Is it acceptable for me to begin the Advanced Courses before I complete the Level 1 Recipes?
Yes you can begin the Advanced courses at any time. Since you have completed all of the recipes you are well equipped to begin the Advanced course!
What if I have food allergies or intolerances?
We understand that every individual is unique and we've designed your program with that in mind. These recipes are 100% gluten free and come with an accompanying guide with suggested alternatives and replacements so you never have to miss out! We have alternatives to all the recipe ingredients. If a recipe doesn't have an alternative listed, just comment below the recipe and one of our loving staff will be happy to find you one. The best part is, all ingredients in this course are free from soy, gluten, peanuts, agave, processed additives, dairy, meats and even cashews so you can enjoy with ease!
What Equipment do I need?
4 Quart Sized Mason Jars with lids Spatula High-Speed Blender Tamper Knife & Cutting Board Cleaver for opening coconuts (optional if opening your own) Large Glass or Metal Bowl White Tea Towels made of 100% organic cotton (for covering)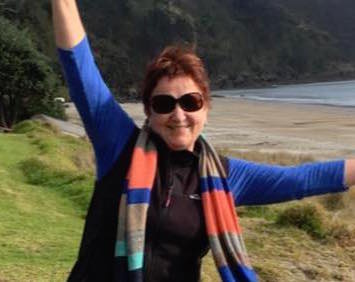 "Thank you for the amazing information and the motivation to kick starting my butt back to good health. I am forever grateful."
- Di Sullivan, Australia"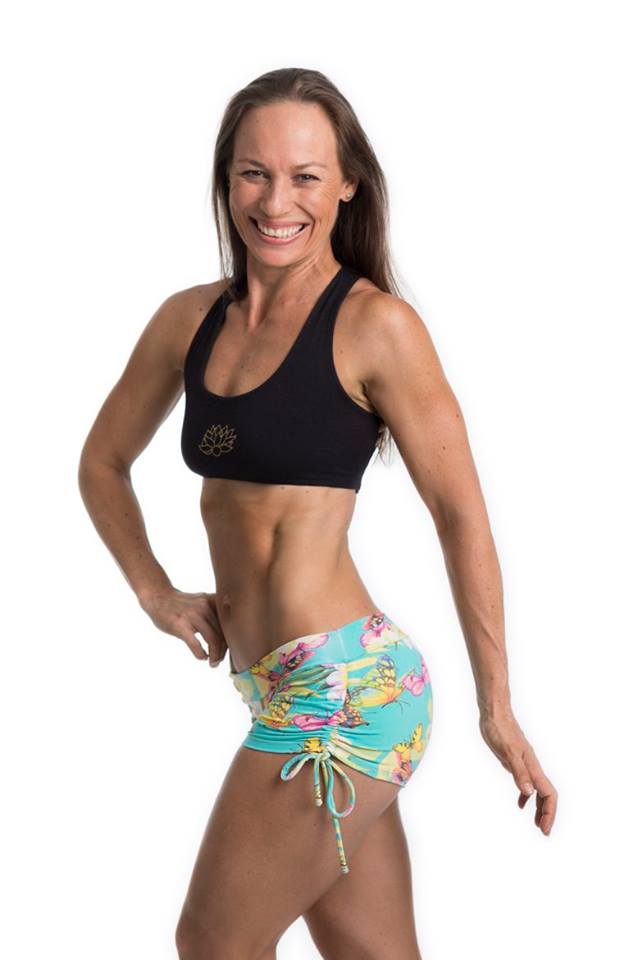 "I love being a Raw Food Chef and teaching people how to create amazing food from plants and creating a career out of it. I'm exactly where I'm meant to be! Thank you Pure Joy Academy!"

- Ali Stringer, Australia"
Be a part of the Pure Joy Academy Alumni!
*This is part of Pure Joy Planet's complete Advanced Raw Plant-Based Culinary Arts Certification Online - Entire Course (all modules) You can complete each module separately or purchase the entire package here. The best part: The tuition for this course is also transferable to our entire Advanced Training. If you wish to take this module NOW, and at a later date, complete the entire training, the tuition you paid for this course will transfer to the complete tuition price.
Whether you want to advance in your professional culinary career or learn how to create healthy, healing gourmet dishes for your family and friends, our courses will open your mind to a new and exciting way to prepare food. You will learn advanced techniques to create truly incredible dishes, along with the science of flavor balancing and recipe development.
You can complete the training on your own time in as little as 3 months or at a slower pace that's right for you. Once you have completed the course you have the option to get your Certificate of Completion (see criteria below) or pursue a Professional Certification by completing other advanced culinary techniques under the guidance of Elaina Love (See details below).

Become immersed in a fun and interactive culinary arts experience that is based on 20+ years of healing experience and developing allergy free, low glycemic recipes!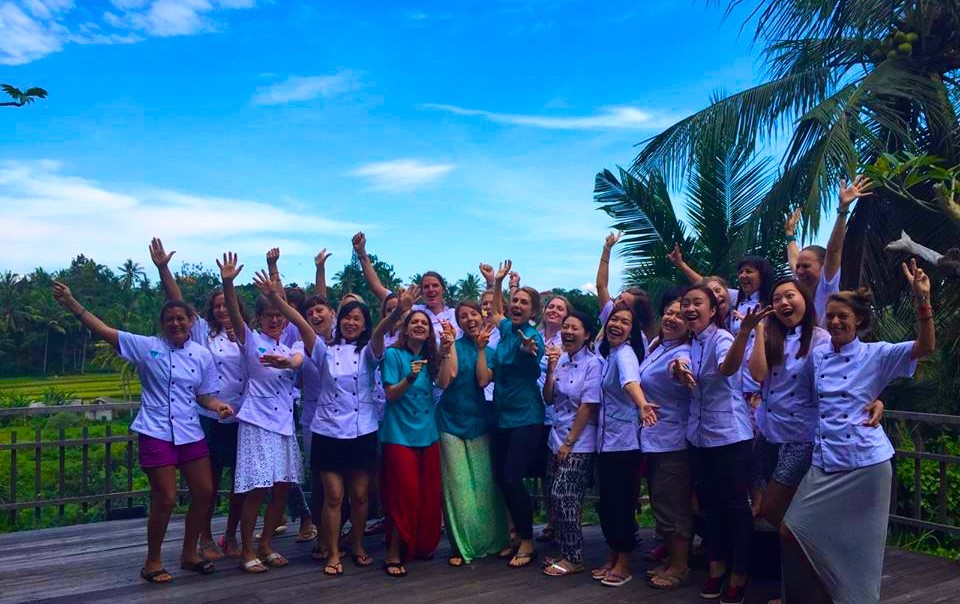 ---
If you have any tuition or course questions please contact Katelyn Louise directly at [email protected]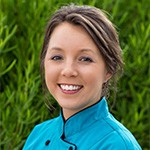 Your Instructor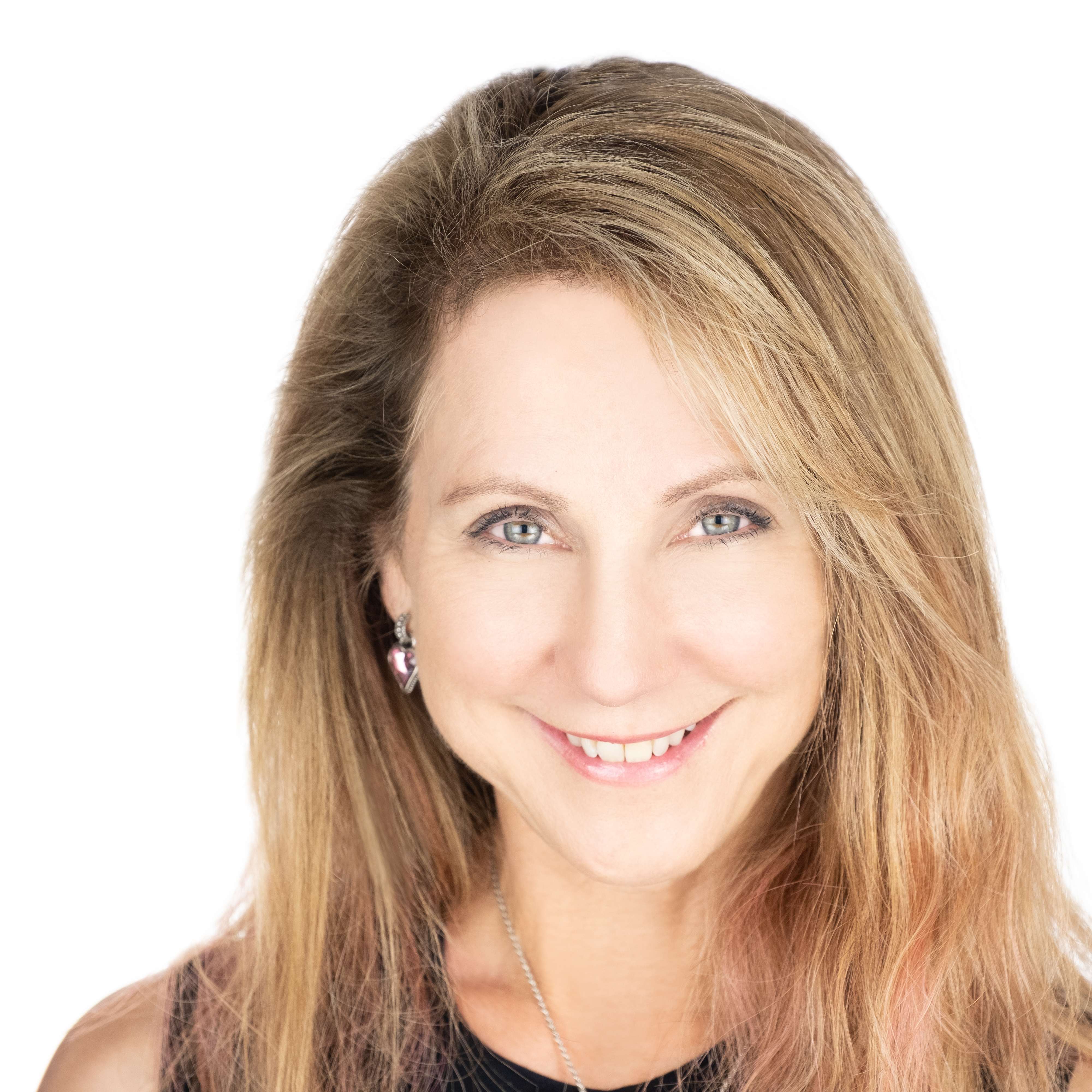 Elaina Love is a leading authority on nutrition and health. She's an author of 3 plant-based recipe books, a speaker, and an internationally renowned chef with over 20 years of experience. Elaina Love is the founder and director of Pure Joy Culinary Academy, a cutting-edge plant-based culinary arts and nutrition school. The Academy is designed to teach students how to prepare the best meals on the planet while healing and nourishing their bodies.
Over the last 20 years, Elaina's low glycemic, grain-free, full-flavored holistic recipes, and gourmet dishes have shaped the vegan food industry. She has coached and inspired hundreds of aspiring chefs and individuals who want to change their life, both in person and through her online programs.
Through whole, and mostly plant-based foods, cleansing, and fasting, Elaina has healed herself from a serious case of systemic candida, chronic fatigue, hormone imbalances during menopause and cleared up her severe skin problems. She is the creator and producer of the first-ever nut milk bag, The Amazing Nut Milk Bag, and continues to create new recipes and content for online courses and retreats.