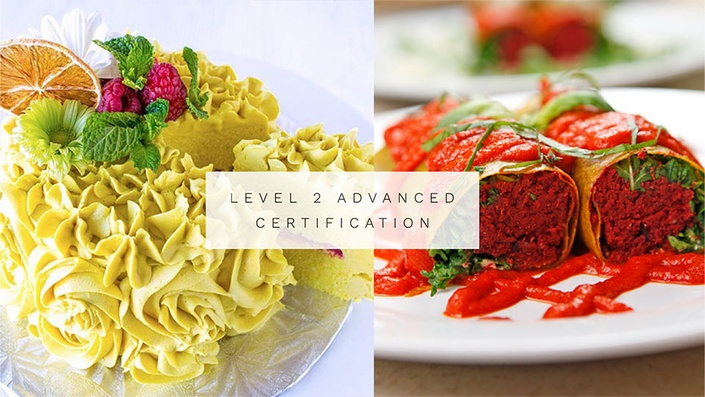 Level 2 Raw Vegan Culinary Arts Certification Online
Advanced Level Holistic Plant-Based Recipe Training for Professional and Home Chefs | 100% Gluten-Free and Vegan
Watch Promo
Enroll in Course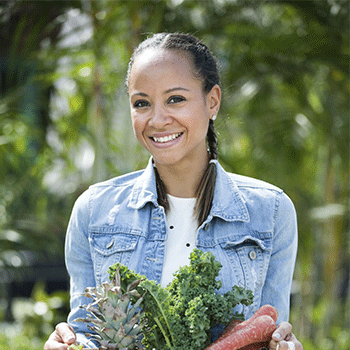 "I can't say enough from this course. It's beyond amazing.
I have learned and gained so much knowledge, I have grown so much that I can't wait to share with the world all my achievements. I am so proud of myself! Just like in Level I, I took this course with so much focus, concentration and some pressure as I wanted to make sure I was doing everything correctly – I needed to make sure that flavors were right and balanced, consistency was right and looks were spot on too. I respected the setting and dehydration time as well and I was more comfortable in thinking out side the box:
I knew when to add more seasoning, more sweetness and knew I had to keep working on the recipe until I was 100% satisfied. It took me around 4 months to complete this course as I had to wait for a few ingredients that I couldn't find here in Hong Kong.
The Sweet Pastries Module was one of my favorites of the course, if not the favorite. I loved the recipes and the versatility of the ingredients. I loved how the ingredients blended so well with each other to created amazing flavors and stunning desserts. I was so impressed with the chocolate cream pie, the raw rolls and the lemon raspberry cake (I was so skeptical about a zucchini cake) but the results were incredible.
I will make them staples at my Juicery shop for sure. They were a huge hit at home as well. I can't wait to show you my creations. I fell in love with so many recipes, so many had WOWED me in a way that I was not expecting at all. I had some challenges too, not going to hide – like pipping the Butter cream frosting of the Lemon cake - as we are in the midst of the summer and humidity season in HK, the butter cream was melting every time a swirl was complete. So it was a battle between the heat and the setting.
After the Sweet Pastries, the Italian and Asian cuisine were my forte. Living in China for more than 28 years now and lived in Italy for 5 years I was so looking forward to try these flavors and OMG, I was blown away! They are so genuine and true to their roots. I can't stop thinking about the Spinach Quiche, the Coconut wraps, the cannelloni, the lasagna – just to name a few. Congratulations in putting together such amazing recipes and course. Sure it's not an easy task but I do believe that when we have passion for something, everything flows so smooth that nothing feels like and obligation. I loved discovering, trying, creating and re-creating. This is what amazes me in the Raw/Vegan Cuisine. Thanks to these amazing courses I have committed to further my studies within the Raw and Vegan world, and I know that this is just the very beginning."
- Mariana de Oliveira Dias, 2019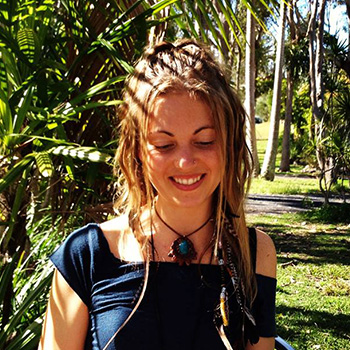 "Learning from Elaina was one of the best things that ever happened in my life! Ive never worked with and learnt from someone more passionate, inspiring and FUN! Elaina's recipes are creative, easy to make, versatile and delicious! I would recommend learning with Elaina at any chance you get!"
- Kelly Fielding, 2018
In this Level 2 Advanced Raw Vegan Culinary Training, you learn to prepare and serve exquisite meals from the comfort of your own home. Whether you want to advance in your professional culinary career or learn how to create healthy, healing gourmet dishes for your family and friends, this program will open your mind to a new and exciting way to prepare food. You will cover advanced techniques truly entertaining dishes, along with the science of flavor balancing and recipe development.
You can complete the training on your own time in as little as 3 months or at a pace that's right for you. Upon completing the course you have the option to receive your Certificate of Completion (see criteria below) or pursue a Professional Certification by completing other advanced culinary techniques under the guidance of Elaina Love (See details below).

Become immersed in a fun and interactive culinary arts experience that is based on 20+ years of healing experience and developing allergy free, low glycemic recipes!
---
Course Synopsis
Essential Culinary Instructional Videos

These fundamental lessons are crucial for obtaining the knowledge needed to become the best plant-based chef on the planet.
Culinary Arts Knife Skills
Advanced Dehydration Techniques
Stocking your plant-based pantry
All about sweeteners and how to use them in raw food recipes (low glycemic education)
All about thickeners and how to use them in raw food recipes
How to make your own nut butters
How to purchase and open coconuts
---
Essential Nutrition Education
Supplements and Superfoods
Food Combining 101
Importance of buying organic
Cleansing 101
---
Advanced Essential Instructor Instructional Lessons
How to successfully teach your own recipe demonstration
Step-by-step demo set up materials
Teach your own 15-minute demo! As part of your Professional Certification, you will be submitting your own recipe demo video (choose from 1 of the recipes in this course)
---
Advanced Breads, Savory Pastries, Crackers and Roll
In this module you will learn a wide range of techniques for making delicious and satisfying grain-free alternative bread recipes.
Italian Bread Loaf
Savory Pastry Crust
Pizza
Calzones
Spinach Mushroom Quiche
Veggie Wraps for Cannelloni, Pot Stickers and Samosas
Coconut Wraps and Turmeric Coconut Wraps
Onion Herb Breadsticks or Pretzels
Bagels
Buckwheat Pita Chips
Un-Corn Tortillas or Taco Shells
---
Advanced Pastries and Desserts
Learn how to make scones, cakes, pies, custards, frostings and more to satisfy any sweet tooth. There is something for everyone and the best part is they are actually nourishing and healthy (diabetic friendly). These delicacies are perfect for any brunch or weekend breakfast and can be stored or frozen for a rainy day. Perfect for a cafe menu.
Blueberry Scones
Cinnamon Rolls
Jelly Rolls
Chocolate Danish
Chocolate Cream Pie
Chocolate Syrup or Ganache
Bavarian Cream Donut Filling or Pie Topping
Lemon Raspberry Wedding Cake (or Birthday)
Raspberry Jam
Butter Cream Cake Frosting
Honey "Butter"
Medicinal Mushroom Cappuccino Elixir
---
Grain-Free Noodles
Spiralize your way to healthier meals. Learn to make healthy and satisfying noodles that are free from all things wheat and starch!
Zucchini Noodles
Beet Noodles
Kelp Noodles
Carrot Noodles
Italian Pasta Noodles
Asian Seaweed Noodle Salad
Warm Coconut Curry Noodle Bowl
---
Asian Foods
Take a seat and prepare for a world of flavors with exciting ingredients and a variety of cuisines, including Chinese, Indian, and Thai dishes.

Vegetable Noodles
Coconut Curry Asian Bowl
Asian Noodle-Seaweed Salad
Chinese "Fried" Rice
Pot Sticker/Veggie Gyoza
Wraps for Gyoza
Hoisin Dipping Sauce
Fresh Spring Rolls
---
What our students are saying about our Asian Noodle-Seaweed Salad
"YUM YUM YUM! I absolutely LOVE the flavour in this salad! I made it with wakame and it was so delicious! I used black sesame seeds and I really like the colour it brought to it, it allowed all the other colours to pop. I used sesame oil and cayenne powder. I really did not enjoy preparing the wakame though, the texture through me off. I like seaweed chopped up, but not in long strips of yuckiness! Next time I will probably just add flaked seaweed to the salad, and kelp noodles instead, I love kelp noodles. I love how all of your recipes give options, it is great for picky people like myself!"
---
Italian Cuisine
Learn delicious, gluten-free and plant-based Italian cuisine that are rich in flavor, texture and comfort. Wow your loved ones with authentic flavors of real Italian delights using plant-based culinary techniques.
Cannelloni Wraps
Cannelloni Filling

"Cheese" Sauce
Red Sauce
Spinach
"Sausage"

Pizza Crust and Toppings
Calzones
Lasagna
Pasta Pomodoro
Lasagna review: "First, it was intimidating, especially due to different techniques and maybe the time it suggested it will take to make it, but at last, I overcame the "fear" and was very happy about it. I loved the outcome: marinara sauce, ricotta cheese, all the veggies tasted great together. To describe the taste: creamy on top and in between the layers, and great crunchy texture of the vegetables due to techniques used. As a whole: simply delicious."
---
BONUS: Cultured and Fermented Foods
Learn how to master fermentation techniques (culturing) like a pro with this comprehensive and easy to follow video series. Learn all the basics to 'culturing' your own sauerkraut, nut and seed cheeses, coconut yogurt and more!
Coconut Kefir
Coconut Yogurt
Cultured Nut/Seed Cheese
Feta "Cheese"
Parmesan "Cheese"
Herb "Cheese"
Garlic Dill Sauerkraut with Caraway
---
Overview and Extras
Work at Your Own Pace or With a Pure Joy Academy Instructor
As part of the Certification process the Pure Joy Team provides guidance and feedback as you learn. The Professional Certification Program allows you to work on your own or have access to live chat anytime Monday to Friday 9-5pm MST.
Learning How to Shop
What are the best ingredients and where to shop for them? Learn how to outfit your kitchen like a pro with the top-rated culinary tools and ingredients. You will gain access to our favorite brands and ingredients so you can feel confident you will get the best out of your recipes.
Join our Pure Joy Family!
Once you complete your Professional Certification, Pure Joy Academy offers job opportunities working with our alumni or in our production facility or as an independent instructor teaching classes in your own home town. Let's spread the health and pure joy message together!

As a Certified Pure Joy Chef, you will be part of our Pure Joy Alumni database. This exclusive group provides an amazing opportunity to network and connect with others in this exciting culinary field. We have graduates from around the world who actively ask questions and post job opportunities. Elaina Love and the Pure Joy Academy Team are available daily to answer questions at anytime. As a graduate, you will also be invited to our exclusive Pure Joy Alumni Summer Retreats!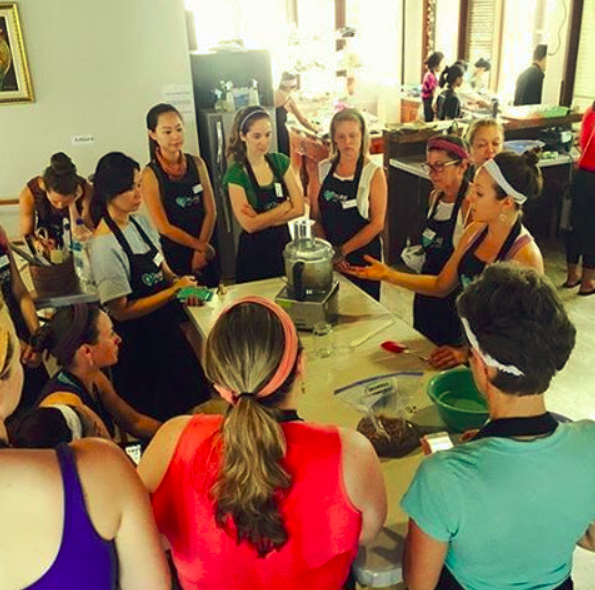 ---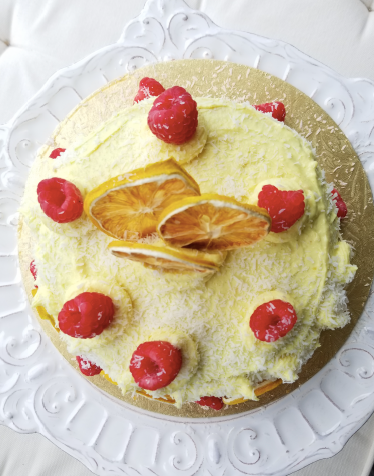 "For me, this was the Queen Recipe of the Course. That's why I have left for last. I was so skeptical about the zucchini in the recipe but it proved me so wrong! What a fantastic recipe! The Lemon and Coconut flavors are so well blended. What a beautiful and refreshing recipe. I have used dehydrated lemons for decoration to add an extra twist. Shame for the melted butter cream but I will keep working on it until it's firmer and perfect!"
- Mariana, 2019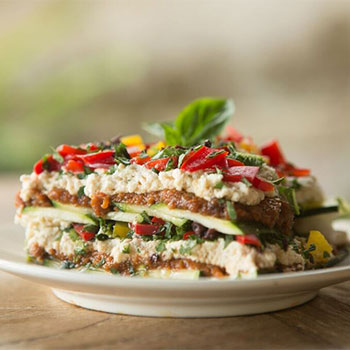 "I loved LOVED the lasagna! My husband is part Italian and not vegan even enjoyed it!
This is now my new go to recipe! I made it once again..and you may not want to hear this but it was for a family dinner who I know would not eat anything raw AND vegan so I baked it. That was the only thing I did different. EVERYONE loved it and it was the first dish to be finished off the table!!!

That ricotta is to die for! Every layer is amazing and no one missed or even noticed it had no noodles!!! So great! This will be made monthly in my home!!"
- Sonia, 2018
---
When you become Certified, you will have:
Culinary Arts Knife Skills
Pro Restaurant and Catering Techniques and Recipes
Low Carb, Low Glycemic Grain-Free Pastries
Delicious Gourmet Grain-Free, Low Glycemic Desserts
Satisfying Gluten-Free, Low Carb Breads, Crusts, Crackers and More
Global Cuisine - Recipe Knowledge of Food From Around the World
Fundamentals of Culturing Foods
Intro into Medicinal Elixirs and Herbal Tonics
Advanced Flavor Balancing
How to Teach a Successful Recipe Presentation
And much more!
---
Be a part of the Pure Joy Academy Alumni!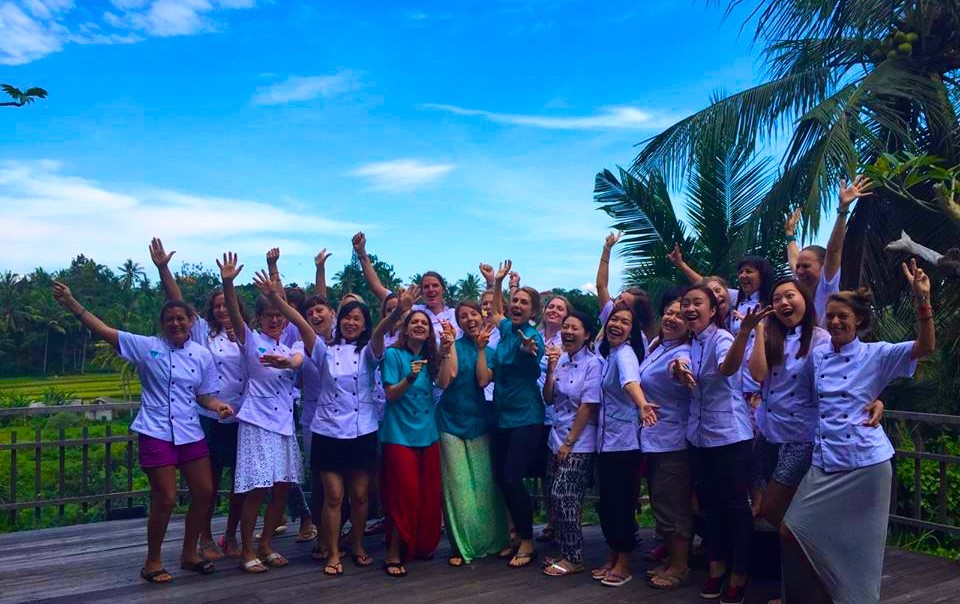 ---
Tuition and Certification

How the Pure Joy Certification Programs Work:
Below you will see 2 options.
OPTION 1 is for those who have already obtained their Level 1 Raw Chef Certification, (online or in person) and wish to complete their Level 2 Advanced Professional Chef Certification.
OPTION 2 is for those who wish to get their Level 2 Advanced Professional Chef Certification and have not taken Level 1 Raw Immersion Certification. We recommend this for the best value.
---
OPTION 1 - $895 USD
Professional Certification after completing Level 1 Raw Immersion Certification.
Your program includes everything in OPTION 1, PLUS you also get:
Our experienced faculty. Online support via email, Monday – Friday 9am - 5pm MST, USA.
Access 24/7 to Pure Joy Planet's Online Community. Be invited to our private student Facebook group to connect, get advice, and network with instructors, alumni and current students.
Exclusive invitation to Pure Joy Academy's Alumni Retreats and Business Mastermind Events.
THIS OPTION REQUIRES YOU TO COMPLETE LEVEL 1 CERTIFICATION
---
OPTION 2 - RECOMMENDED $1,530 USD 10% bundled discount
Level 1 Raw Chef Certification and Level 2 Advanced Raw Chef Certification (option 1 and 2).
---
How the Pure Joy Certification Works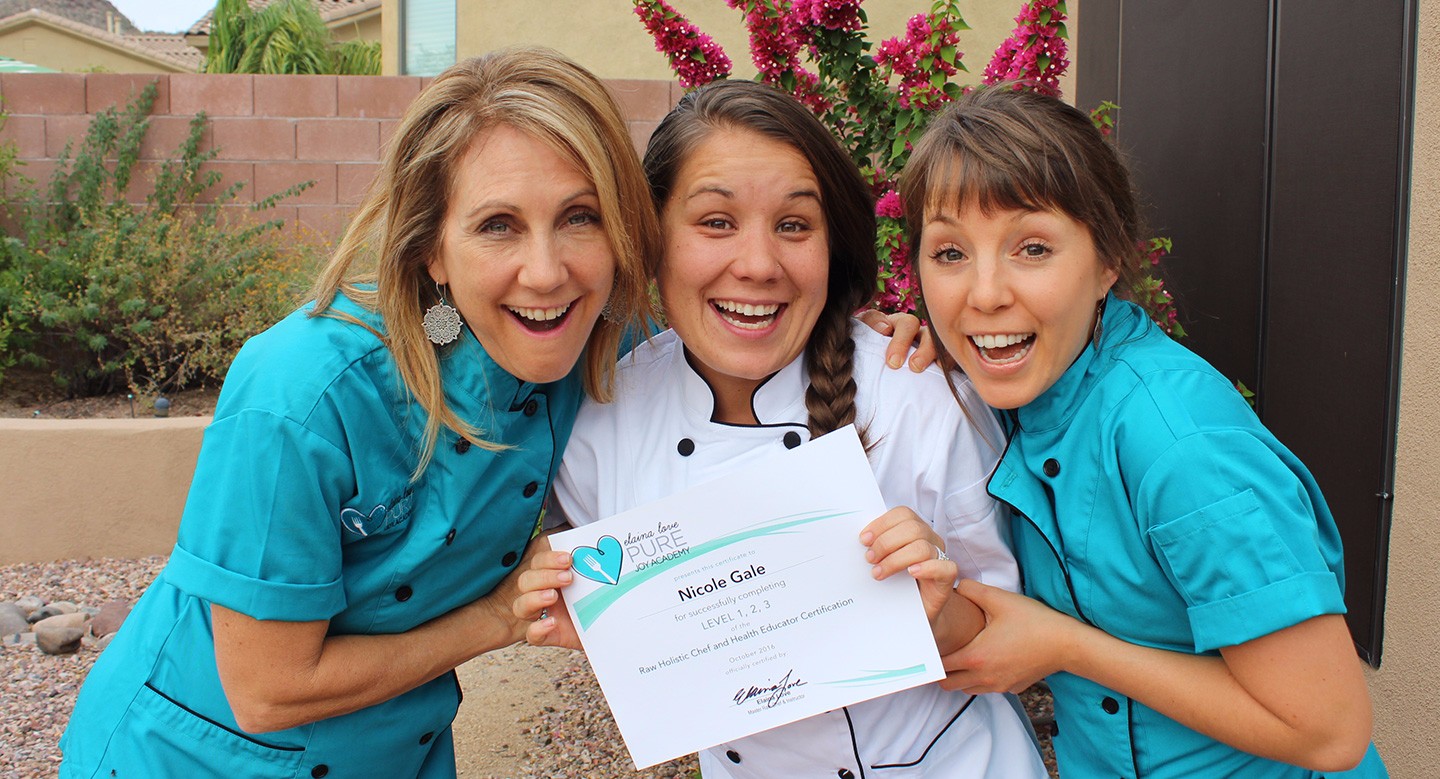 Complete all recipes and course material.
Successfully complete all quizzes.
Complete and submit the Final Recipe Project which includes written PDF report of each recipe experience with a plated photo.
Complete a 15-Minute Recipe Demonstration Video using your favorite recipe from the course work to be submitted to Elaina Love for review.
Complete a 10 minute verbal exam video to be submitted to Elaina Love for review.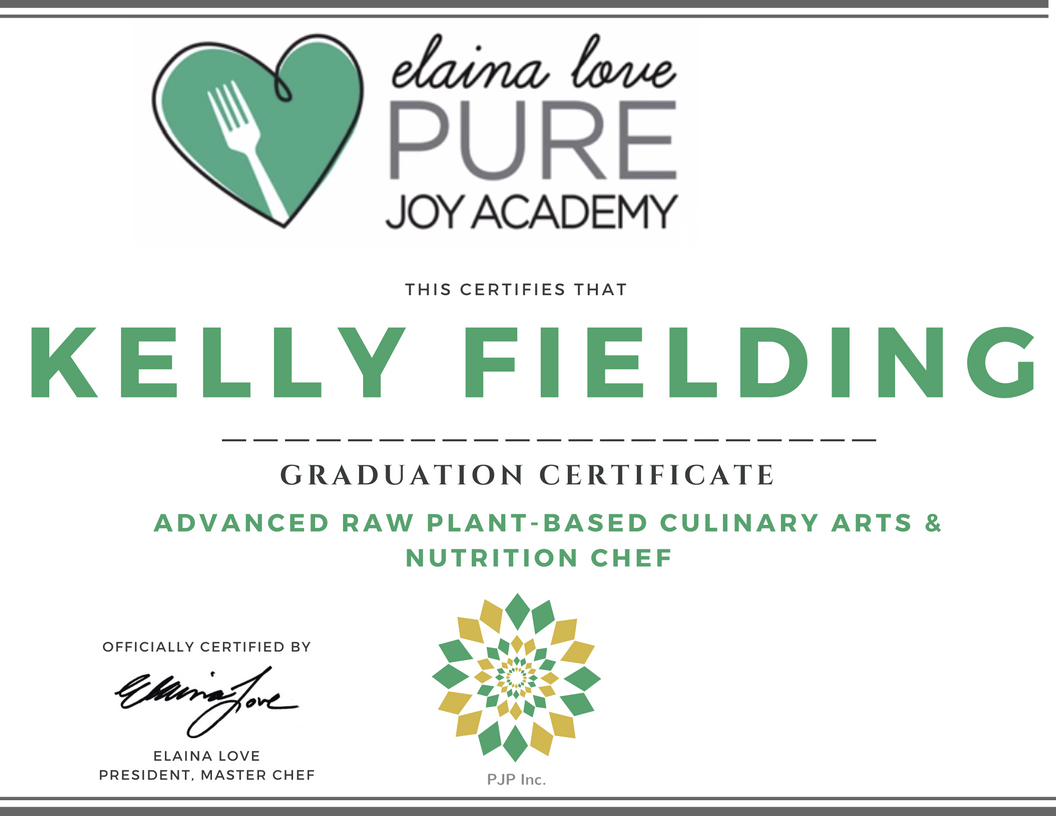 ---
If you have any tuition or course questions please contact
Katelyn Louise directly at [email protected]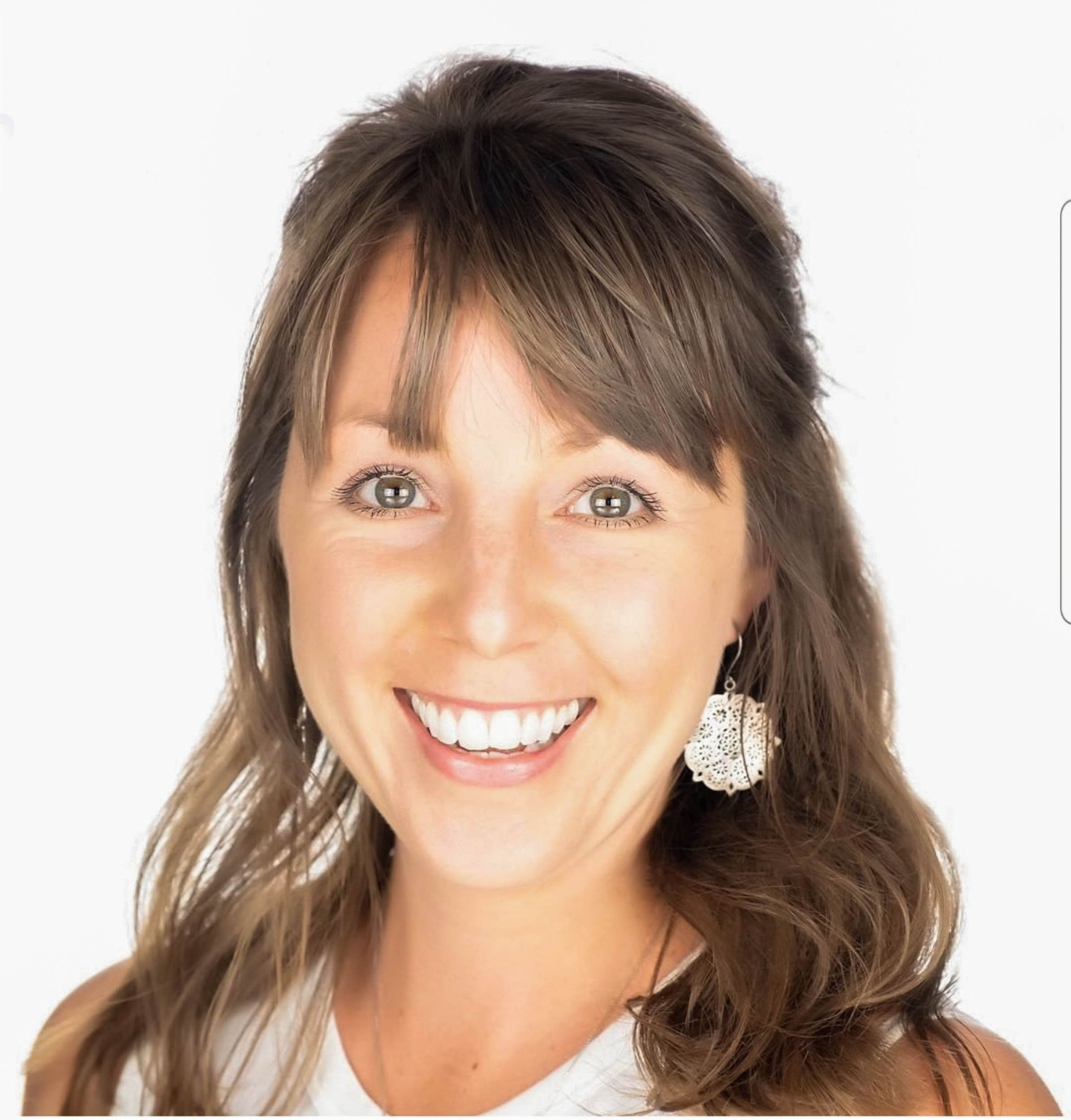 Your Instructor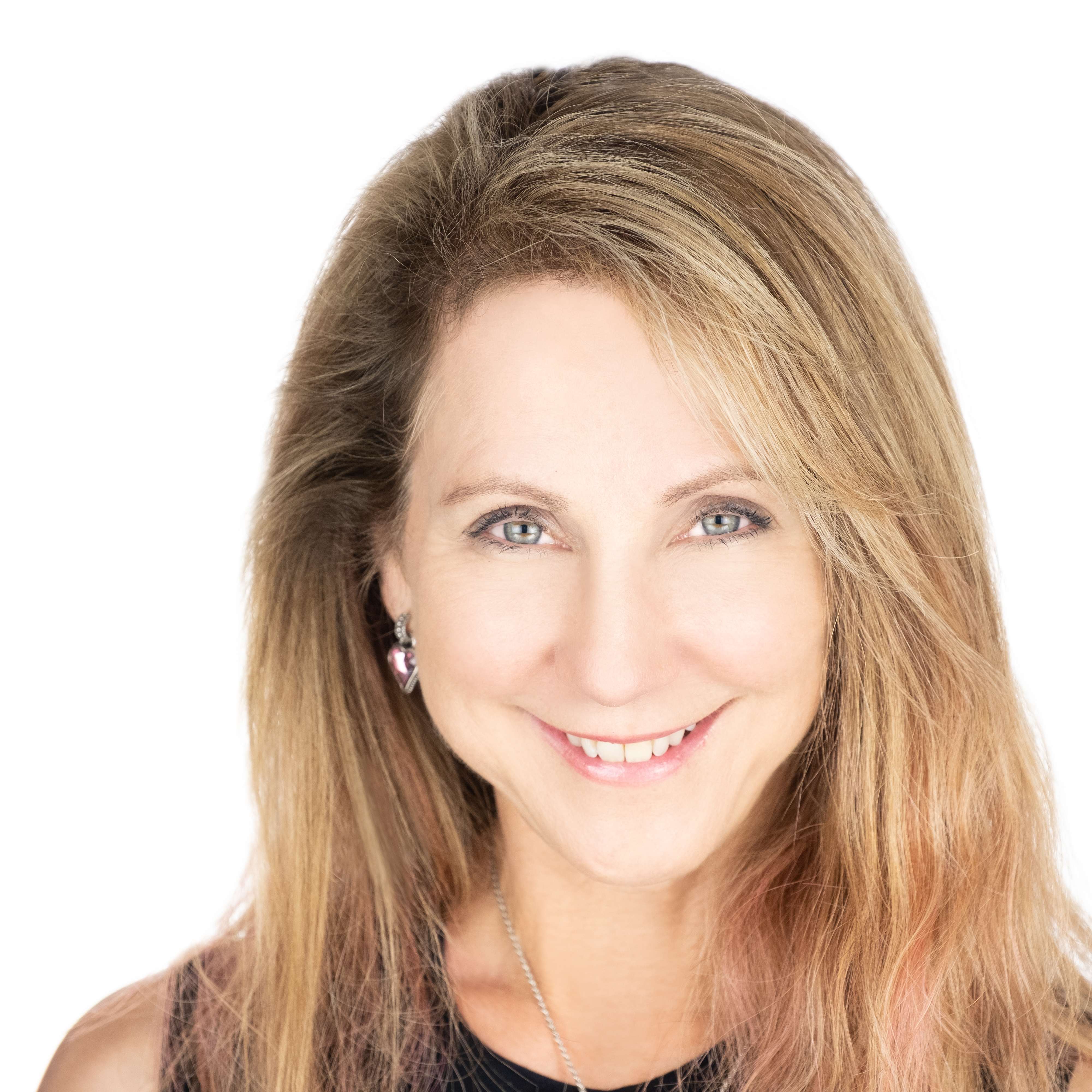 Elaina Love is a leading authority on nutrition and health. She's an author of 3 raw vegan recipe books, speaker, and internationally renowned chef with over 20 years of experience. Elaina Love is the founder and director of Pure Joy Culinary Academy, a cutting-edge plant-based culinary arts and nutrition school. The Academy is designed to teach students how to prepare the best meals on the planet while healing and nourishing their bodies.
Over the last 20 years, Elaina's low glycemic, grain-free, full flavored holistic recipes, and gourmet dishes have shaped the raw vegan food industry. She has coached and inspired hundreds of aspiring chefs and individuals who want to change their life, both in person and through her online programs.
Through raw foods, cleansing and fasting, Elaina has also healed herself from systemic candida, chronic fatigue, and severe skin problems. She is the creator of the first ever nut milk bag, The Amazing Nut Milk Bag.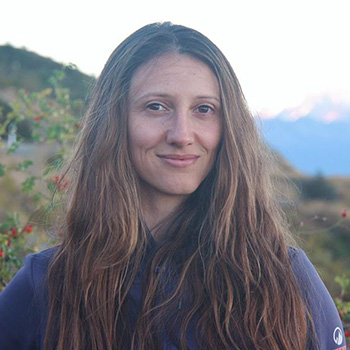 "Elaina's programs are one of he greatest experiences on my holistic health journey! Hr courses are so much more than "cooking", tasting and learning... . Elaina's ongoing online posts are also very helpful, and her great knowledge and enthusiasm constantly inspire me! I keep looking forward to more! Like I've said before, Elaina, thank you and your wonderful team for everything you guys are doing; thank you for existing!"
MIROSLAVA MARINOV, 2017
Frequently Asked Questions
When does the course start and finish?
The course starts now and never ends! It is a completely self-paced online course - you decide when you start and when you finish.
How long do I have access to the course?
How does lifetime access sound? After enrolling, you have unlimited access to this course for as long as you like - across any and all devices you own. If you plan to obtain your Professional Certification, you have 1 year from the purchase date to complete the course and submit your final exam.
Pure Joy offers many online courses. What Course Should I Take First?
It depends on what type of education you are seeking. If you want to become certified through Pure Joy Planet as a Raw Plant-Based Chef, we suggest taking the Level 1 Raw Immersion Course, going through the certification procedure, and then beginning the Advanced Raw Plant-Based Culinary Arts Certification Online Certification Course. If you are just seeking to upgrade your skills or learn new gourmet recipes, any of the Advanced Modules would be perfect for you. If you are completely new to raw and plant-based food preparation, we suggest starting with Level 1. Level 1 course synopsis can be found in the Pure Joy Academy Course Page.
I have almost completed my Level 1 Training; Is it acceptable for me to begin the Advanced Courses before I complete the Level 1 Recipes?
Yes you can begin the Advanced courses at any time. Since you have completed all of the recipes you are well equipped to begin the Advanced course!
Can I book a one-on-one consultation with Elaina Love or one of the Pure Joy Culinary Academy team?
Absolutely! We are here to help! As part of the certification program, we offer a 15 minute goal setting call with Elaina or one of the team. We are also available Monday - Friday from 9am - 5pm MST for questions during your coursework. Once you are ready to take your final verbal exam, you are required to book another call with Elaina!
WHAT IF I HAVE FOOD ALLERGIES OR INTOLERANCES?
We understand that every individual is unique and we've designed your program with that in mind. The recipes are 100% gluten-free and meal plans come with an accompanying guide with suggested alternatives and replacements so you never have to miss out! We have alternatives to all the recipe ingredients. If a recipe doesn't have an alternative listed, just comment below the recipe and one of our loving staff will be happy to find you one. The best part is, all ingredients in this course are free from soy, gluten, peanuts, agave, processed additives, dairy, meats, and even cashews so you can enjoy with ease!
SHOULD I EAT ONLY ORGANIC DURING THIS COURSE?
We are very passionate about eating organic foods not only for our health but the health of our children, husbands, best friends, and the community! Foods containing GMO's are very harmful to us and the environment. But it's not always possible to find organic produce where you live or depending on the time of year, certain foods are not available organic. That's why we give you a list of the most important foods to buy organic.