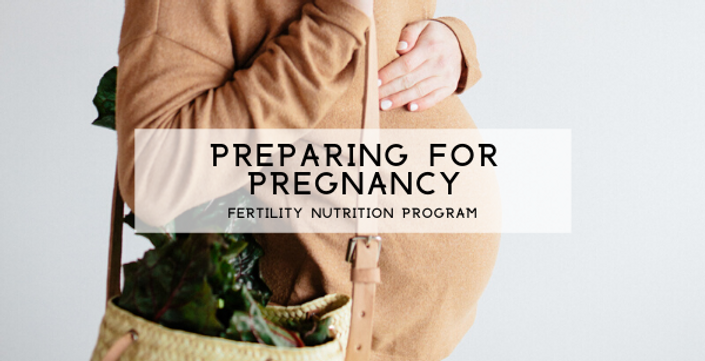 Preparing for Pregnancy | Fertility and Nutrition Program
A lifestyle guide to prepare your body for pregnancy including what to eat, meal plans, and recipes to nourish yourself and baby
BUY NOW
If you are already pregnant, the Pregnancy Nutrition - Trimesters 1-4, is for you.
Are you thinking of getting pregnant and wondering how to go about it? Or maybe you already are pregnant and want to dive deeper into what is right for you. Sometimes navigating pregnancy and figuring out what is the best food to nourish your body, as well as your baby can be overwhelming! And if you do happen to make a game plan, your body might have a different idea on what it wants (cravings and aversions can be overwhelming in your first trimester).

We provide you with the tools to cleanse your body safely, modify your lifestyle and exercise regimes, and educate you on recommended foods and herbs specific to hormone balancing when trying to conceive. This information is pertinent to prepare your body and womb for a healthy pregnancy.
---
This program is all about optimizing your nutrition for fertility and pre-conception.
What's Covered:
Nutrient rich foods, to improve ovulation and fertility
Herbs, roots, and superfoods to enhance your hormone health
How to optimize digestion to improve gut health
Balancing hormones to prepare for conception (and how to come off oral contraception)
A pre-conception cleanse to prepare your womb for baby
How to support your pregnancy once you've conceived
How to increase fertility, and sperm health in your partner
Diet awareness: What you need to know about alternative diets and your fertility (vegan, raw food, keto, etc)
This Preparing for Pregnancy Program is the first of 3 programs that guide you through each stage of pregnancy, enhancing your knowledge to help you become aware and more in tune with your body.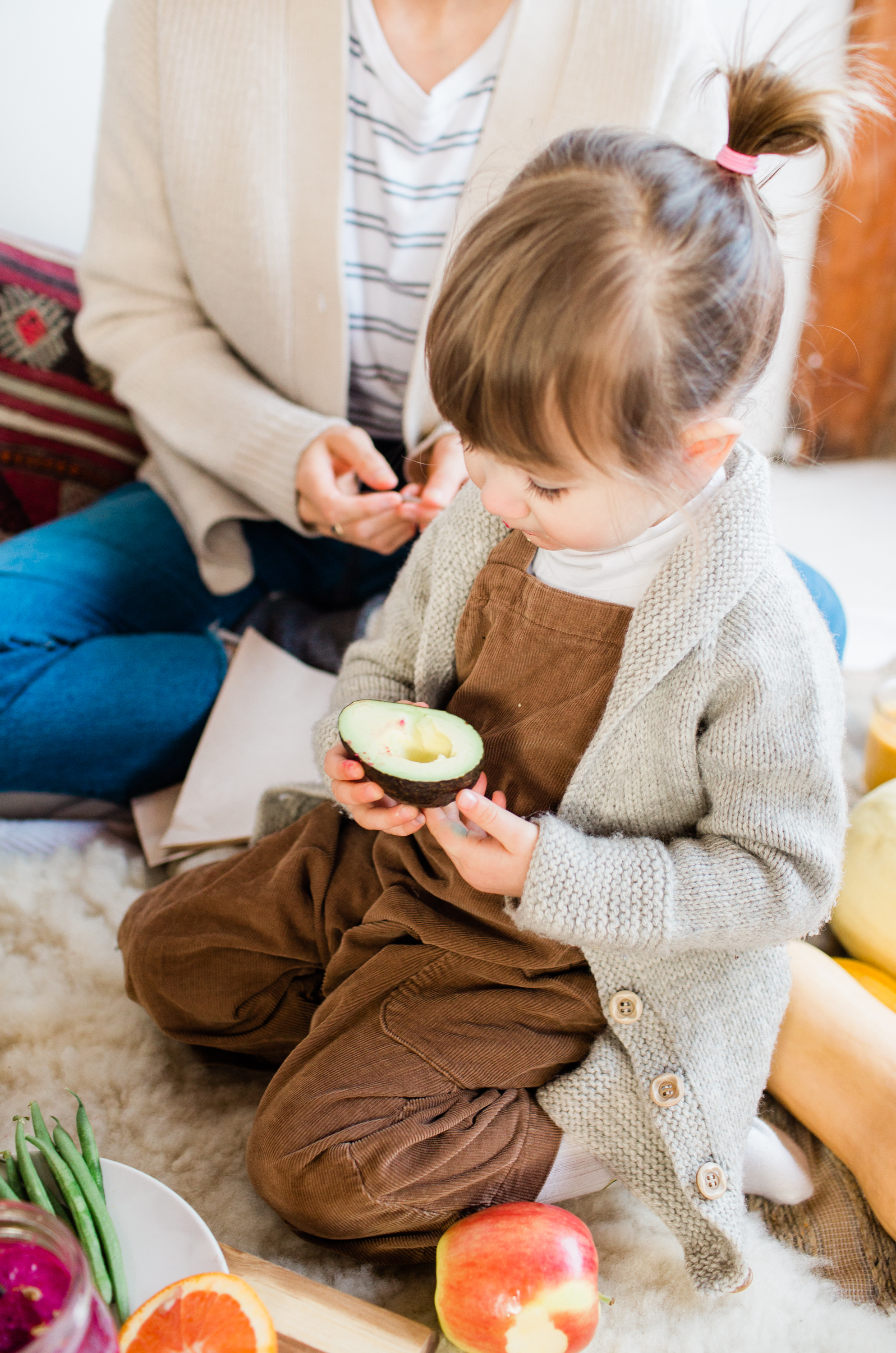 How the Program Works
This self paced program is recommended for those in the early stages of planning for their pregnancy. This portion of pre-conception planning can be done in as little as 3 months, though we recommend a full year to get your body on track, if time permits.
The women of Pure Joy Planet's mission is to advocate for women in caring for themselves through healthy foods and a holistic lifestyle. Take your health back into your hands with confidence.

---
What is a Healthy Pre-Pregnancy Plan?
Initiating healthy habits prior to conception will give your body and your baby the best opportunity for a healthy, happy pregnancy. In this course, we will explore a variety of eating and lifestyle techniques that will enhance your experience.
A healthy pre- pregnancy plan includes exercise, stress management, healthy sleep habits, a grounded and holistic mindset, cultivating familial and social support and so much more. Together we will help you prepare for motherhood through various exercises that include, but are not limited to, journalling, intention setting, meditation and fitness.
---
Your Fertility Nutrition Coach, Spencer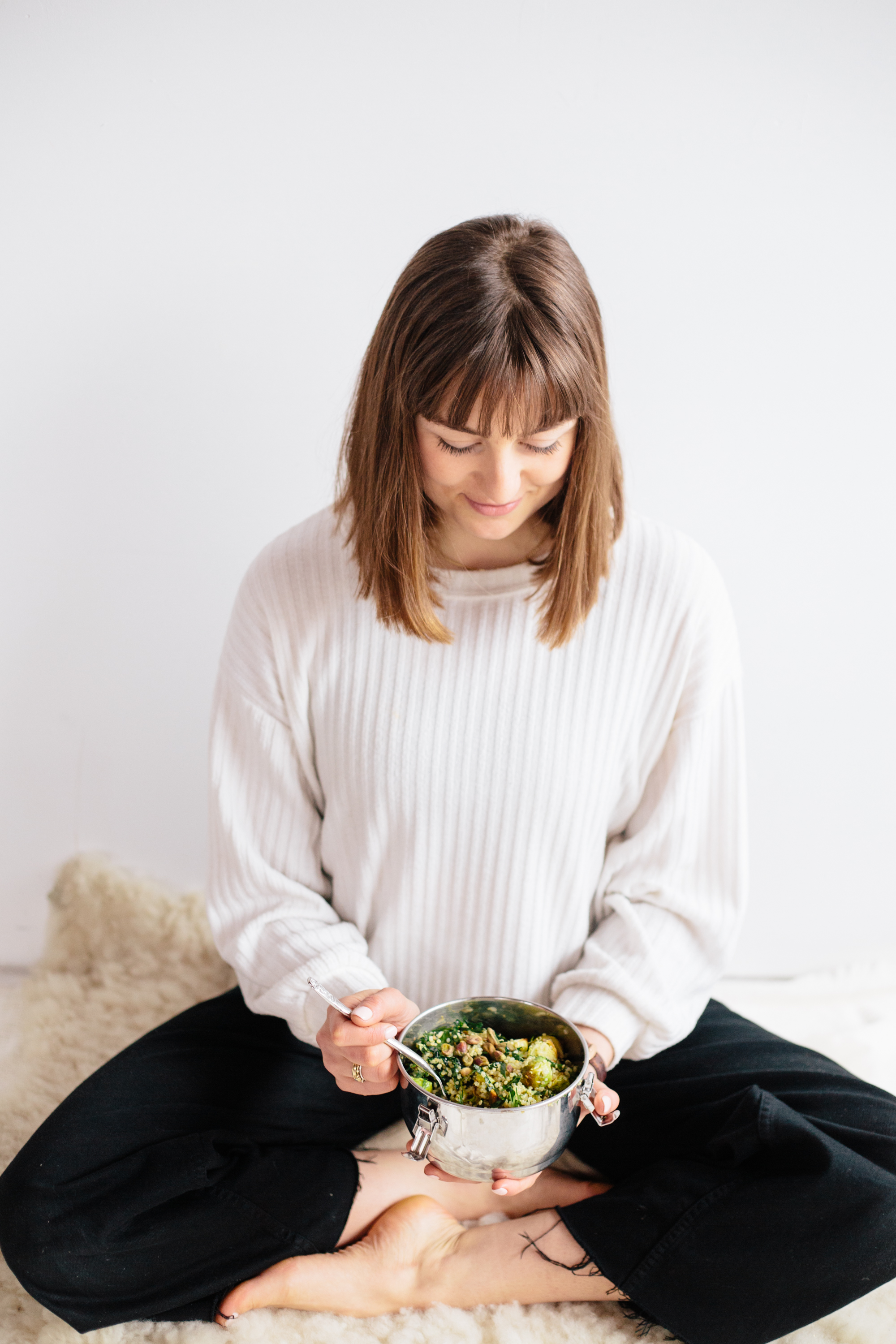 Spencer is a Certified Nutritional Practitioner and Neonatal Intensive Care Registered Nurse based in Squamish on the West Coast of British Columbia, Canada.
Her company, Earth to Mamma, specializes in women's health, fertility, pre and post natal health through nutrition and lifestyle choices. Through her work in the hospital, working in the Neonatal Intensive Care Unit (NICU), Spencer has developed a deep understanding and appreciation for Mothers and babies from many backgrounds. Her expertise in nutrition has helped many Mothers meet their goals in achieving health and wellness.
---
Why take a pregnancy course?
Get educated! We believe that all changes start with education. When you know the facts you're way more likely to make changes and stick to them. Learn the common reasons why gut bacteria doesn't develop healthfully and how you can be sure you give your baby what they need to mitigate this issue. Start healing your gut and strengthen healthy bacteria BEFORE you get pregnant with our easy to follow recommendations.
Our Certified Nutritional Practitioner and Registered Nurse, Spencer Driedger, built a meal plan just for Pure Joy members that will help you succeed in preparing for a healthy pregnancy and baby, with all the right nutrients specific to when they are needed most!
---
The best part? We have a community of moms and moms-to-be and we'd love for you to join us.

Join a support group with experienced moms and ask questions anytime. We pride ourselves on our support system pre and post program. We want you and baby to feel supported even after your program is done. Plus, receive bonuses and get our latest recipes by staying active in the group. We also include Monday - Friday support by email and private sessions available upon request.
From all the women at Pure Joy Planet, we are so excited you have decided to join us for this deep dive into Motherhood, as a healthy, strong, and balanced WOMAN!
You can reach out to us at anytime if you have questions, doubts, or comments. Spencer is our Nurse and nutritionist and will be happy to do private consults with you if you need extra guidance. You can reach her at [email protected] to inquire about private coaching.
---
What's Next:
Bundle & Save!
If you purchase our full pregnancy bundle at 10% off of their individual prices.
1st Trimester Program
2nd Trimester Program
3rd Trimester Program
4th Trimester Program
Post-partum Program
Your Instructor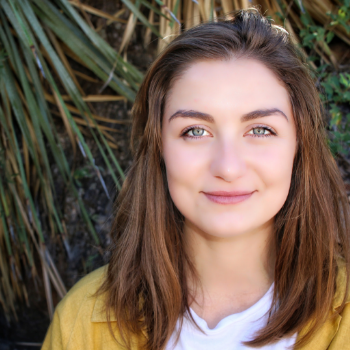 Spencer is a Certified Nutritional Practitioner and Neonatal Intensive Care Registered Nurse based in Squamish and Vancouver on the West Coast of British Columbia, Canada. Her passion for nutrition specializes in women's health, fertility and pre, and postnatal health. Through her work in the hospital with critically ill infants and their mothers, Spencer has developed a deep understanding of the changes a woman goes through when pregnant and entering motherhood along with their unique needs in nourishment and lifestyle changes during this time. When she's not surrounded by babies and new moms, you can find Spencer outside in the mountains, traveling or creating new recipes in the kitchen for family and friends.
Frequently Asked Questions
WHEN DOES THE COURSE START AND FINISH?
The course starts now and never ends! It is a completely self-paced online course - you decide when you start and when you finish.
HOW LONG DO I HAVE ACCESS TO THE COURSE?
How does lifetime access sound? After enrolling, you have unlimited access to this course for as long as you like - across any and all devices you own.
WHAT IF I HAVE FOOD ALLERGIES OR INTOLERANCES?
We understand that every individual is unique and we've designed your program with that in mind. Each meal plan come with an accompanying guide with suggested alternatives and replacements so you never have to miss out! We have alternatives to all the recipe ingredients. If a recipe doesn't have an alternative listed, just comment below the recipe and one of our loving team will be happy to find you one. The best part is, all ingredients in this course are free from soy, gluten, peanuts, agave, processed additives, dairy, and even cashews so you can enjoy with ease!
WHAT EQUIPMENT DO I NEED?
We do suggest having a high-speed blender like a Vitamix. A juicer and dehydrator are recommended but not necessary! You will get a full detailed list of equipment and sources we recommend when you register.
SHOULD I EAT ONLY ORGANIC DURING THIS PROGRAM?
We are very passionate about eating organic foods not only for our health but the health of our children, husbands, best friends, and our community! Foods containing pesticides are very harmful to us and the environment. But it's not always possible to find organic produce where you live or depending on the time of year, certain foods are not available organic. That's why we give you a list of the most important foods to buy organic.
DO THE MEAL PLANS INCLUDE SNACKS?
Absolutely! Though I have a feeling you'll be surprised at your lack of hungry when 'snack time' rolls around. Many people on this program find that they are satiated longer and eat less frequently. But we always factor in a snack or 'sweet treat' option in each meal plan.
ARE PRIVATE SESSIONS AVAILABLE IF I NEED EXTRA GUIDEANCE?
Absolutely! Our experienced team is here for extra support. You can book a session directly with us by emailing
[email protected]
or choosing the private session package option when checking out.