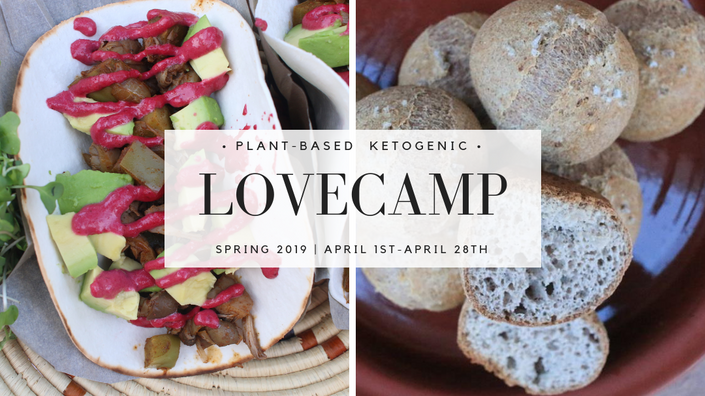 Keto Gone Green | Spring 2019
Guided 30 Day Healthy Eating Program to help you upgrade your health, with meal plans, shopping lists, daily lessons, and live supported coaching April 2019
Watch Promo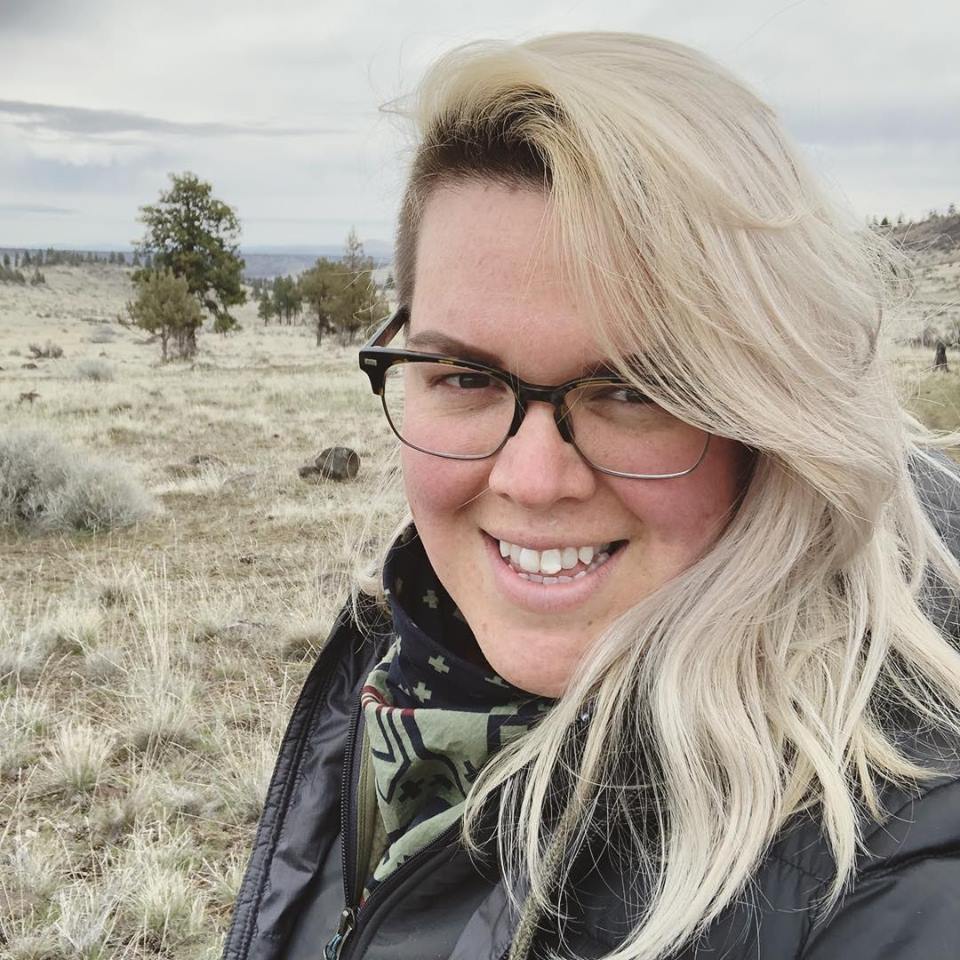 "This Lovecamp has been so transformative for me - a combination of the right time, the right energy, and I truly feel that journaling through it all has been the glue to keep me focused while these changes settle into my body. I honestly had no idea how empowered and grounded I would feel once I really committed to ketosis. I have never in my life felt indifferent to junk food! Ever! But now, I'm so satisfied and content that I can look at sugary/fried/processed foods and not even think twice about them. I'm 33 years old and I was raised on a very "typical" American diet, I've probably been addicted to carbs since before I can even remember. It's just so incredible to have found something that can break the cycle that surely would have lead to so many distresses. Thank you for being such a wonderful role model, I admire you so very much!!!
"
- Lou Hall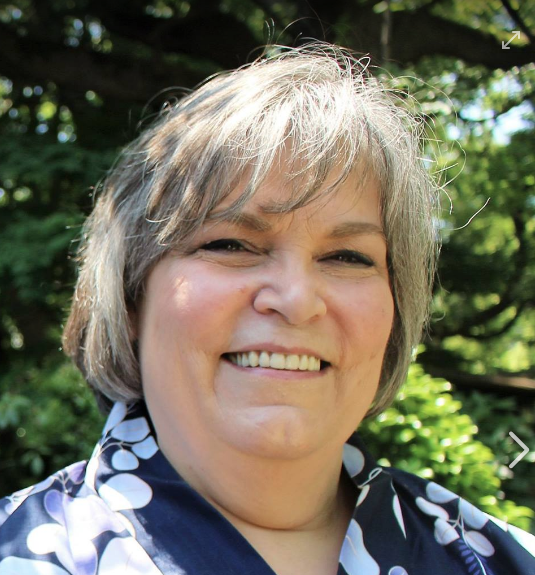 "I have done two of these Lovecamps, really enjoyed them and benefited from them. In my journey so far, I cannot stress how much this program has meant. I am planning, once I finish the juicing, to start some of the other online courses at Pure Joy Planet, but right now, concentrating on vegetable juice, with one day a week of water fasting, since I had already pretty much incorporated that habit into my life, don't want to lose that habit at all. Anyway, congrats to everyone starting this New Years Lovecamp. You will not regret it. And by the way, the essences sold at The Pure Joy Planet store, what lifesavers!! I am about to place an order for a few more. I actually requested and recieved some from family for Christmas as well."
- Jackie
Have you heard of a ketogenic diet but are afraid it is too meat-centered? Are you interested in adding more plant-based foods to your diet but need recipes and a little guidance? Are you using food emotionally to cope with stress or boredom? Elaina Love and Katelyn Louise are experts in cleansing the body, balancing hormones, increasing weight loss, and reversing disease with a ketogenic, high fat/low carb diet.
All of this can be done using 100% plant-based ingredients!
The ketogenic diet can be a very healing and useful tool to have in your tool belt. Even if you are not planning on doing Keto all the time, it is a perfect go to when you need to reset, lose some weight or just get your mind working clearly again. Keto helps people lose weight, control diabetes, balance hormones, reduce inflammation, reduce tumor sizes, reduce seizures and more. Many teachers in the Keto diet are typically suggesting high animal fat (butter, cheese, eggs, cream) consumption which can be acid-forming and hard on your organs, not to mention that it does not take animal suffering into account. We believe it is kinder to you and to the planet to eat a mostly plant-based diet. That's why we've created a program that can help you achieve your goals and receive the benefits of ketosis without the stress of eating animal products.
Join our next Lovecamp Ketogenic Training & Support Group! Beginning on April 1st thru April 28th. The entire program is sent to you online week by week and day by day so you can take it in small bites and learn how you can change your lifestyle and your diet from your own home. We cover everything from eating the best food ever to looking at emotional eating, food cravings, and detoxing off of the Standard American Diet (SAD).
Immerse yourself in the benefits of a plant-based ketogenic lifestyle, make simple and easy recipes for daily living and get fit! Feel more satisfied and have fewer cravings, a sharper mind, and more confidence. Indulge in some of the best recipes on the planet while nourishing your entire family.
Deprivation and scale not included.

---

---
Get cooking with over +100 plant-based ketogenic recipes and cooking classes. Find out what it's like to live in a healthy, vibrant body!
Get the info on the most cutting-edge nutrition and diet information and personal lifestyle guidance from Elaina Love. Learn all about superfoods and herbs and how to concoct your own medicinal teas and smoothies from herbal expert, Katelyn Louise. Get the support you need from our Life and Spiritual Coach, Tiffani. We will be going deep into relationships with food and family/life dynamics. Move with yoga instructor, Kyndle in her easy to follow yoga classes.
---


You will get all of your materials well ahead of time (provided you register early) so you will have plenty of time to shop and prepare. Not much mental preparation is required since the meal plan is full of easy and delicious vegan recipes and easy to follow. You will make blended low carb smoothies, soups, nut milk, energy bars, grain-free crackers and bread, delicious granolas, delicious entrees such as noodle dishes, curries, stews, pizzas and vegan cheese, all free from gluten, dairy, and processed ingredients. Desserts will include delightfully simple chocolates, shakes, puddings, cookies, brownies and more. Everything can be made at home from scratch. Plus, if you don't feel you will have time to make everything at home, we have included shortcuts and a list of pre-made, store-bought products (such as crackers, granolas, and other goodies) that are almost as good as making it from scratch.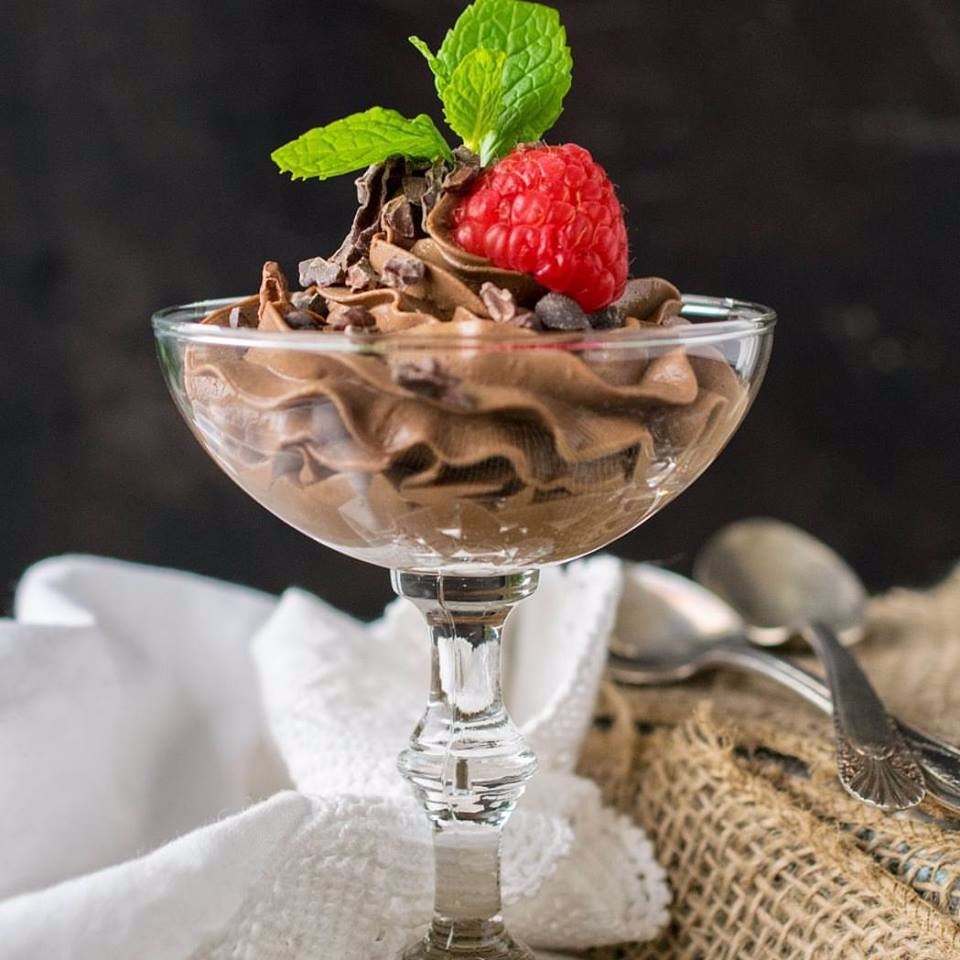 Photo by Pure Joy Student - Crystal Bonnet of RawRevive
Feel Good About What You're Eating
Curious to try keto but can't tolerate dairy or eggs? So many recipes in the keto world are surrounded around cheese this, cheese that, casseroles, quiches, fried bacon and eggs... it seems impossible for all of us not interested in those food choices.
That's why we created a program, for everyone - vegans, lactose intolerant people, autoimmune, diabetics, menopausal women, etc. All recipes are entirely free of gluten, dairy, processed foods, and processed soy, so you can truly feel what it's like to eat clean, cleanse your body safely, and open yourself to a whole exciting new way of eating.
Plus, every recipe is keto approved, complete with carb, protein, and fat macros calculated for you so you can take the guesswork out of tracking. We pride ourselves on the variety of recipes we bring to a plant-based keto lifestyle. Elaina and Katelyn created this program based on recipes she used to shed weight, get rid of night sweats, and balance her hormones and now you can enjoy them too!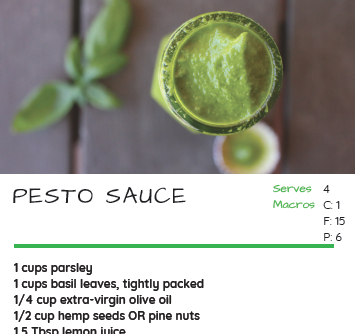 ---

Each weekly recipe and meal plan guide is delivered straight to your email, and includes absolutely everything you need—from what to shop for, how to prepare meals and how to stay on track, motivated, and moving forward, no matter how busy you are! Plus, each morning you will receive a motivational email from Katelyn with the lesson of the day which could be a - meditation, yoga class, nutrition lesson, hormone balancing lesson, CBD lesson, etc.
---

Join A Community and Team That Has Your Back
Changing one's eating habits alone can be no fun. That's why you'll be able to ask us questions anytime. Plus, each Monday morning you will join the whole love camp group LIVE with our weekly virtual coaching video calls. We encourage you to be on our coaching calls live, as this is when you can interact with our team and other LoveCamp attendees. Plus, you are immediately added to our Private Facebook Support Group within the Lovecamp, so you can ask, learn, and interact with your fellow LoveCamp participants and instructors. We have hundreds of women just like you who have transformed their health through this program and are eager and excited to help you too.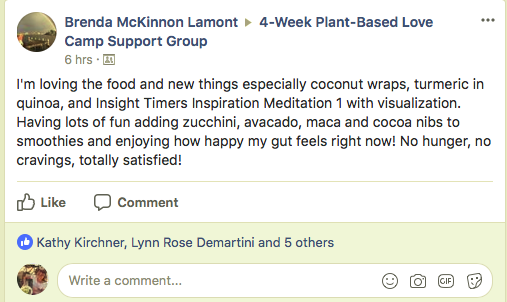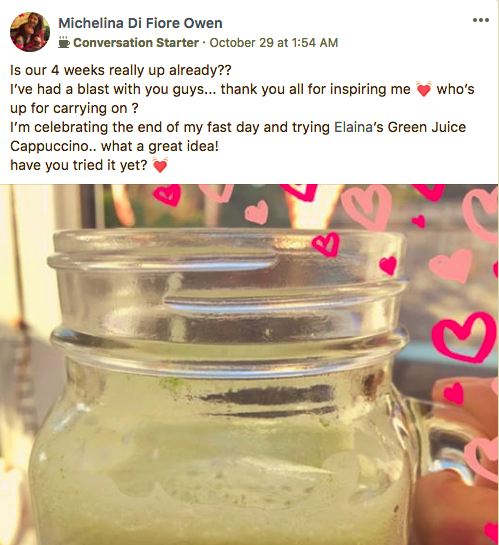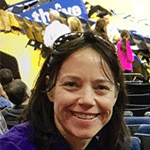 "I did the 36 hour fast yesterday and happy to report I feel a deep profound sense of calm and clarity today. Feel deep gratitude for the food I was able to eat today yet surprised that there was not this desperation to eat. I had a huge BM this morning and clarity over practical world issue I've been needing to resolve for a long time when I was writing in my journal! thank you for encouraging me to start this fasting!!!"
- Michelle, USA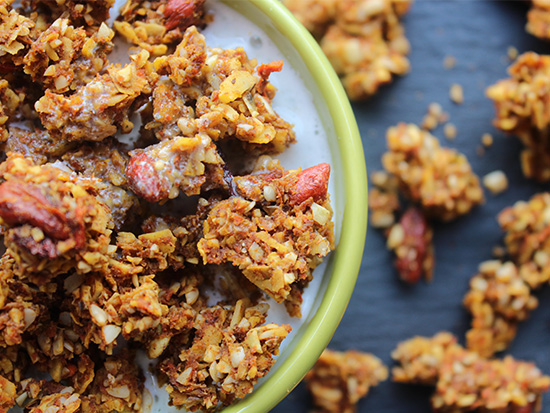 "This Granola is so easy and tasty. Just perfect to load up with whatever my body needs."

"I want to thank the fabulous crew from the Love Camp!! I am still using the recipes and although I am not 100% with being plant based... I just love it all and feel inspired every time I make / experiment with something. Thank you thank you thank you!! Looking forward to the next one."
- Ferne, Australia

Weekly Recipe E-Books.

4-weeks of delicious and satisfying plant-based, gluten-free, ketogenic recipes. Each week you will be sent a full recipe book containing the weeks' meals; complete with food macros and ingredient alternatives.

Weekly Coaching Calls with the team - interact, learn, and ask questions live

Cutting Edge Nutrition Lessons - learn the most current nutrition science about hormones, gut health, intermittent fasting, exercise nutrition and more!

Discussion and Q&A - Get your health questions answered by our team of nutrition experts!

Check in on your wins and challenges with the group - be accountable for your health and happiness! Get support when you need it most.

Weekly Menu Plans - Each week you will receive a menu plan so you know exactly what to eat, when.
Detailed Shopping Lists (individual and family friendly) to save you time and money (get our best sources + pricing research!)
Supplement Guide - all of our tried and true supplement recommendations to take your health to the next level
Blood Sugar and Testing Lessons to track your body and adjust your program to fit your unique body and needs
Superfood and Medicinal Mushroom Lessons. Discover why we use superfoods, superherbs, and mushrooms to keep the body in balance, boost immunity, increase endurance and reach full body wellbeing.
Nutrition and Hormone Balancing Lessons. Get all of your questions answered throughout the month. Have the freedom to come back to your lessons anytime.
Digestion Lessons so you can get your gut and bowels back into balance

Goal Setting Assignments and Weekly Evaluation Practices

Group Meditations and Visualization techniques to help you reach all of your weight loss and health goals
Ongoing Support and Networking with our

Private Facebook Support Community

- We pride ourselves on our support system pre and post program. We want you to succeed in your health goals long after your program is done! Plus, receive bonuses and get our latest recipes by staying active in the group.
---

OR RUN!
How to go Plant-Based in a simple and practical way

How's and Why's of a Vegan Ketogenic Diet

How to track your macros without increasing your time in the kitchen

How to make recipes ahead of time and stock up for the week.

How to make meal planning and food preparation easy.

Lunches made simple + satisfying

One pot dinners

Fun party foods so you can turn the whole family on

Snacks that won't leave you reaching for the skittles at 3pm

How to know what foods your body needs to stay balanced and energized.

Where to source the best quality ingredients.

How to incorporate Intermittent Fasting into your weekly routine in a healthy and sustainable way

What different plant-based ingredients are and how to use them (different sweeteners, thickeners, & upgraded add-ins)

The real facts about dairy, gluten, and corn and how it could be harming your health.

How to go gluten-free and why it's so important to eliminate it.

Hormone Health: How to balance your hormones naturally through all stages of your life!

Good and bad fats: Why good fat is your friend and how to incorporate the best raw fats into your meals.

What you need to know about superfoods, medicinal mushrooms, and herbs.

How to create attainable fitness goals that stick.

How to get fit and have fun at home without a gym - weekly fitness videos and tutorials.

What to eat before and after your workouts and how to recover more quickly.
---
WHAT OUR LOVE CAMPERS THINK ABOUT THEIR RECIPES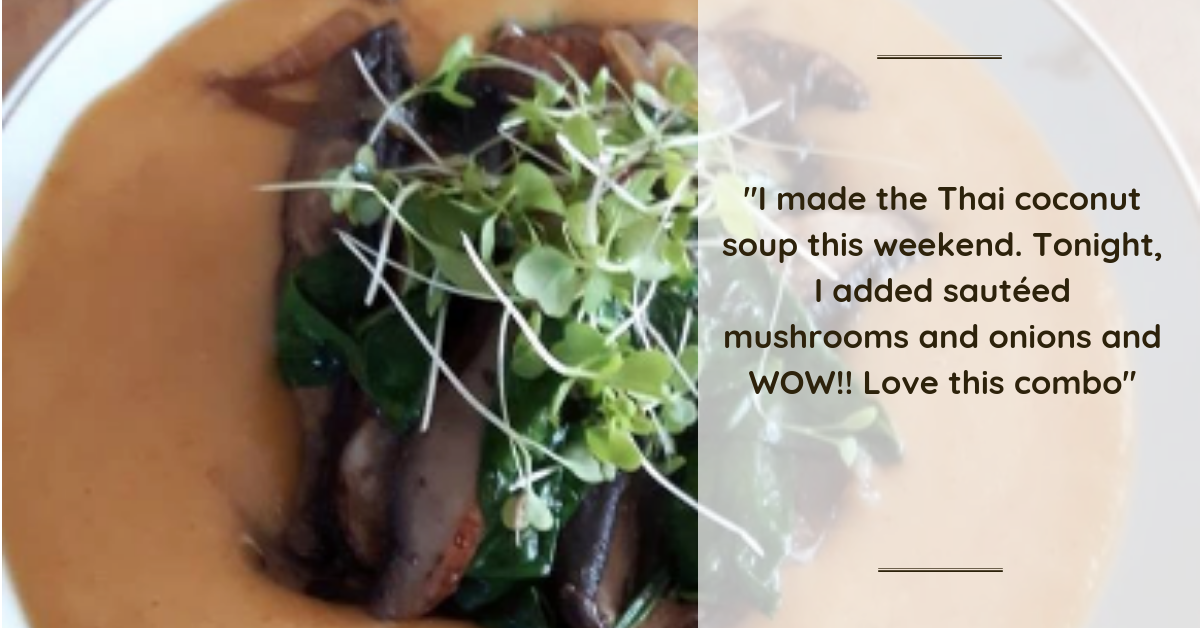 "Walnut Tempeh tacos with avocado and herby macadamia cheese in romaine cups are amazing!"
- Kym Brewer
"Check out what's for lunch, spring rolls with Thai aioli sauce and coconut curry soup! I love nourishing my body and mind. Feeling so grateful!!"
"I have to say, this Mint Chip Milkshake is pretty amazing. Totally addicting and satisfying my sweet tooth. I am actually not a fan of the taste of Spirulina (usually makes me gag) but it totally mixed in well in this recipe. I made this with fresh almond milk and it turned out very creamy. Now for the big decision, share some with my son or drink it all myself?!?"

"Breakfast Toast for lunch. PJ Signature Flat Bread fried in coconut oil.
Spread with a raw garlic mustard, topped with arugula, avocado and Himalayan salt and pepper.Delicious!
:-) Have never cooked arugula before have always had it as a salad so that was interesting."
- Michelle Baker
"Thank you Elaina, Katelyn and Ali for your positivity, motivation, informative information and kick starting my butt back to good health. I am forever grateful."
- Di Sullivan, Australia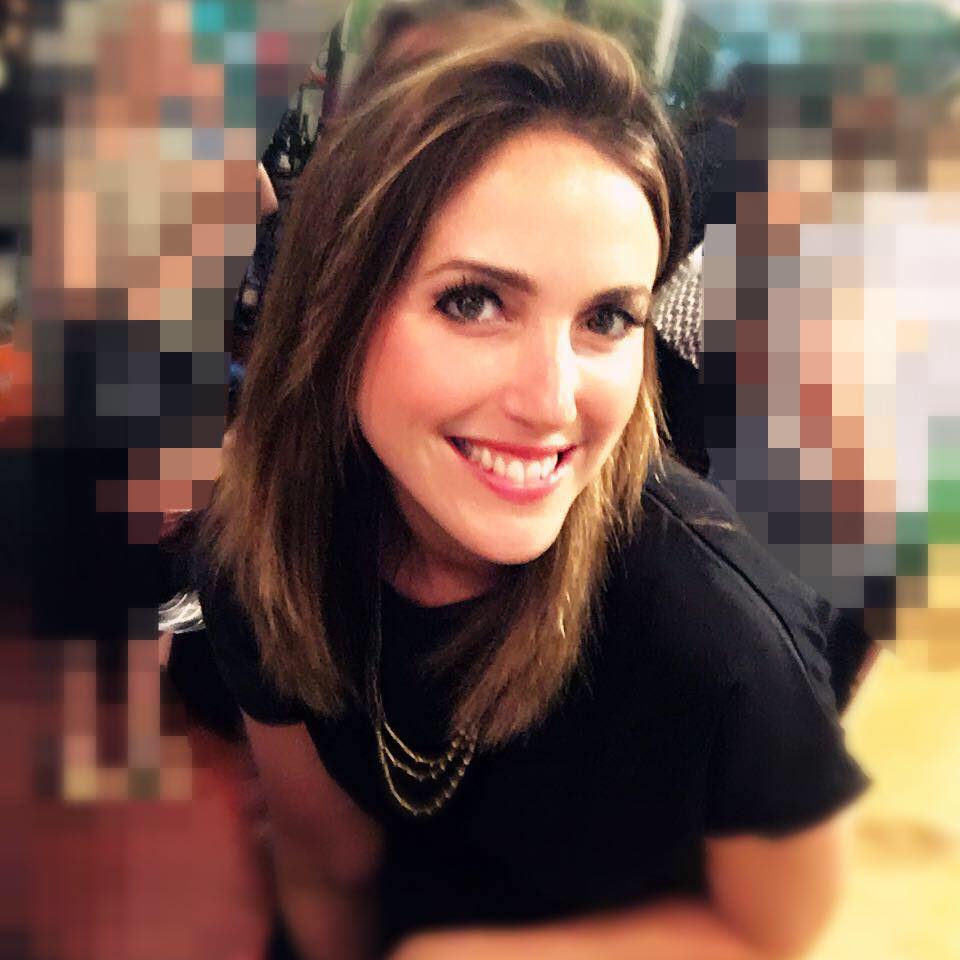 "I managed to fast until 12pm (which is an accomplishment for me - I'm always thinking of food/snacking and have something to eat/drink as I wake up). To distract myself I went for a jog and took my time getting ready before making a new batch of flat bread
🍞. Broke my fast with a green celery juice which was actually super filling and leftover mushroom soup and a small serving of the pumpkin & kale bake - I'm stuffed! Small achievement but it's energizing and encouraging. I'll try to do this again and be more mindful about my attitude to eating...
- Susanna Muir, United Kingdom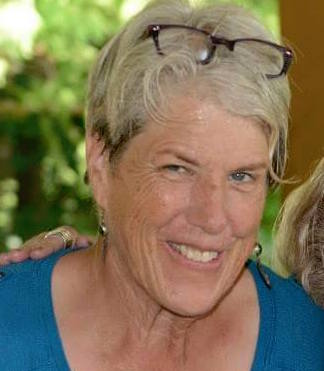 "Hi Katelyn and Elaina and Ali, thank you so much for the bootcamp. There was a lot of thought and care and encouragement for all 4 weeks and generous material. I was looking for a gateway back into health focus and this really help. Again, loved the lovecamp, thanks so Much!"
- Sage, Arizona
Frequently Asked Questions
WHEN DOES THIS COURSE START AND FINISH?
This course starts on April 1st - April 28th. It is a completely self-paced online course - you decide when you start and when you finish or choose to do the entire course again after we finish our live dates.
WHAT IF I HAVE FOOD ALLERGIES OR INTOLERANCES?
We understand that every individual is unique and we've designed your program with that in mind. The recipes are 100% gluten-free and meal plans come with an accompanying guide with suggested alternatives and replacements so you never have to miss out! We have alternatives to all the recipe ingredients. If a recipe doesn't have an alternative listed, just comment below the recipe and one of our loving staff will be happy to find you one. The best part is, all ingredients in this course are free from soy, gluten, peanuts, agave, processed additives, dairy, meats, and even cashews so you can enjoy with ease!
WHAT EQUIPMENT DO I NEED?
We do suggest having a high-speed blender like a Vitamix at the minimum. A juicer and dehydrator are recommended but not necessary! You will get a full detailed list of equipment and sources we recommend when you register!
SHOULD I EAT ONLY ORGANIC DURING THIS PROGRAM?
We are very passionate about eating organic foods not only for our health but the health of our children, husbands, best friends and community! Foods containing GMO's are very harmful to us and the environment. But it's not always possible to find organic produce where you live or depending on the time of year, certain foods are not available organic. That's why we give you a list of the most important foods to buy organic.
WHAT HAPPENS IF I FALL BEHIND IN THE COURSE? CAN I STILL ACCESS THE COURSE MATERIAL AFTER THE COURSE FINISHES?
The best part about the program is all the recipe manuals, shopping lists, meal plans, and downloaded lessons are yours forever! The course platform itself you can reference the course at anytime for up to a year. Many of our love campers redo the course over again!
IS THERE ANYTHING IN THIS PROGRAM THAT CAN HELP W HORMONE IMBALANCES, SPECIFICALLY MENOPAUSE?
You are in luck! We have a whole lesson on hormone balancing by our naturopath, Ritamarie Loscalzo. Most importantly, this program gets rid of the acid forming foods that can make menopausal symptoms much worse. This lifestyle is highly alkalizing and nourishing to our organs which create healthy hormone production. Also, many of the foods eaten on this program are phytoestrogenic, which means they help the liver detoxify harmful estrogens or an over-production of one hormone over another. Imbalanced hormones that can occur during menopause can be caused by a sluggish liver - which is also why this lifestyle can help!
IF I'VE JOINED A PAST CAMP & DID NOT JOIN THIS SEASON WILL I BE REMOVED FROM THE FACEBOOK SUPPORT GROUP?
You will always be a part of the love camp community, even if you don't join us again! This community is yours to use as a connection, inspiration and loving community to be a part of!
AFTER THE PROGRAM ENDS, IS IT STILL POSSIBLE TO ASK QUESTIONS IN THE SUPPORT GROUP?
Yes, actually we highly recommend it! We are very active in the facebook support group and will be on there daily answering your questions. We want to make this a really connected community so we encourage as much interaction as possible during and post love camp!
HOW LONG DO I HAVE ACCESS TO THE COURSE?
How does lifetime access sound? After enrolling, you have unlimited access to your recipe manuals, shopping lists, fitness plans, and meal plans for as long as you like. You will have access to the course page and all video lessons until our next Love Camp Session. We hold a new live session every change of session - 4 times a year - January + April + July + October. You can sign up with us live for a repeat price of only $50 which includes live calls with Elaina Love and our team every Monday evening, plus updated course materials and new recipes for that season.
DO THE MEAL PLANS INCLUDE SNACKS?
Absolutely! Though I have a feeling you'll be surprised at your lack of hunger when 'snack time' rolls around. Many people on this program find that they are satiated longer and eat less frequently. But we always factor in a snack or 'sweet treat' option in each meal plan.
IS THIS A PROGRAM FOR WEIGHT LOSS?
Though we don't create an environment where weight loss is our first goal, it is a big priority for our participants. This program is designed to get you back into balance, so weight loss is a common 'side effect.' Take it from Christina who lost 38 lbs since signing up with us at the beginning of this year. We will help you reach your goals over time, so don't expect a quick crash diet weight loss (which usually leads to more weight gain) We are teaching a sustainable way to keep your weight balanced.
WHEN DO I GET MY FIRST RECIPE BOOK AND MEAL PLAN?
Week 1 recipe book, meal plan, and shopping list will be released by January 1st, 1 week before our official start date so you will have plenty of time to plan and prepare ahead!
DO I NEED TO BUY SUPPLEMENTS?
Supplements are highly recommended but please note, this program is not affiliated with any MLM products. The recommendations that Elaina and Katelyn talk about in the supplement guide can be found online or at local health stores.
Hi, I am interested in the ketogenic 4 week camp. What is the difference between the a) Plant Based Ketogenic Love Camp, b) Fall Plant Based Ketogenic Love Camp
Yes, we facilitate 4 live keto programs per year (1 with the change of every season) and we offer one program that can be taken anytime. Some participants like to join us for these live sessions so they can be a part of the group live, with our live coaching calls every Monday. Our Plant-based Ketogenic Lovecamp that you mentioned is very similar in structure but can be taken at any time, and isn't tied to a season. The recipes are about 30% new each season and are based on just that, the season. So our next New Years Lovecamp session recipes will be geared towards more warming winter foods. If you would like to join a live group (this includes a lot more group interaction and support) then you are welcome to wait until January 7th. But if the live group interaction doesn't interest you and you'd like to start right away, you can choose the Plant-based Ketogenic Lovecamp. As I mentioned, the recipes will be slightly different than what you would receive in the New Years (winter) program because we create seasonal recipes. Regardless of which course you choose, you will also be added to our private Facebook support group so you can ask questions at any time. This group is very active between seasons and participants are very supportive so if you need anything, this is the place to ask.
Is plant-based keto good for someone with cancer or going through chemo?
Though we are not medical doctors and can't recommend any dietary advice to those going through chemo, we do know based on research and our experienced nurse practitioner team member that cancer cannot feed off of fat, only sugar (in the form of carbs, sugar, fruit, etc) so avoiding all starchy foods and fruit is recommended. Also, animal products have also been shown to feed cancer in mice (anything over 5% animal protein increases growth).
Your Instructor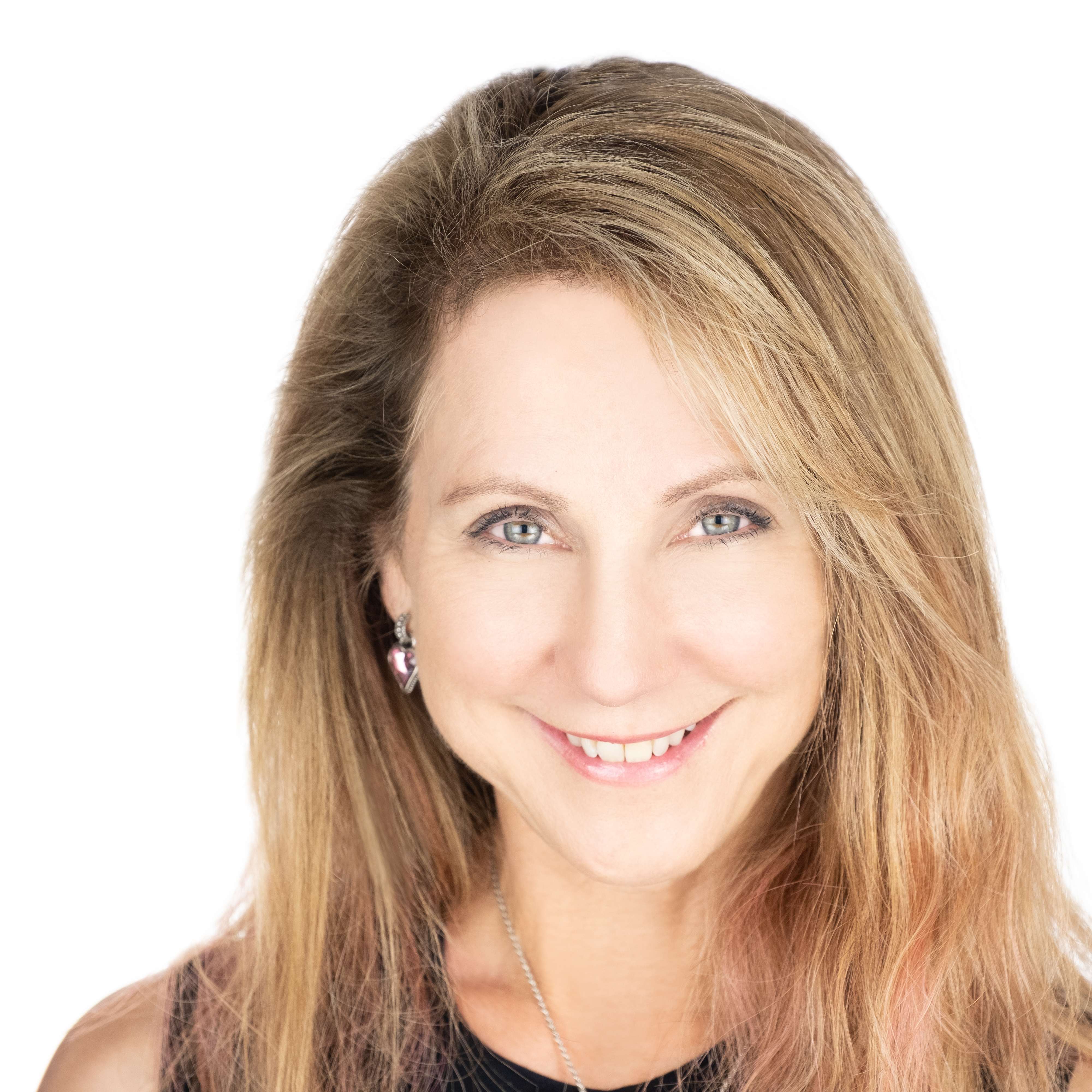 Elaina Love is a leading authority on nutrition and health. She's an author of 3 plant-based recipe books, a speaker, and an internationally renowned chef with over 20 years of experience. Elaina Love is the founder and director of Pure Joy Culinary Academy, a cutting-edge plant-based culinary arts and nutrition school. The Academy is designed to teach students how to prepare the best meals on the planet while healing and nourishing their bodies.
Over the last 20 years, Elaina's low glycemic, grain-free, full-flavored holistic recipes, and gourmet dishes have shaped the vegan food industry. She has coached and inspired hundreds of aspiring chefs and individuals who want to change their life, both in person and through her online programs.
Through whole, and mostly plant-based foods, cleansing, and fasting, Elaina has healed herself from a serious case of systemic candida, chronic fatigue, hormone imbalances during menopause and cleared up her severe skin problems. She is the creator and producer of the first-ever nut milk bag, The Amazing Nut Milk Bag, and continues to create new recipes and content for online courses and retreats.
We help you simplify cooking and support you every step of the way. Don't worry, this program does NOT include cravings or a scale!
Key Dates For Spring 2019
MARCH 25TH, 2019 - Orientation officially begins
APRIL 1, 2019 - Week 1 of the program begins
APRIL 7, 2019 - Last day to enroll
APRIL 28, 2019 - Program ends and the support continues!
Be a part of our Lovecamp tribe for life with our lovecamp support group online
This course is closed for enrollment.