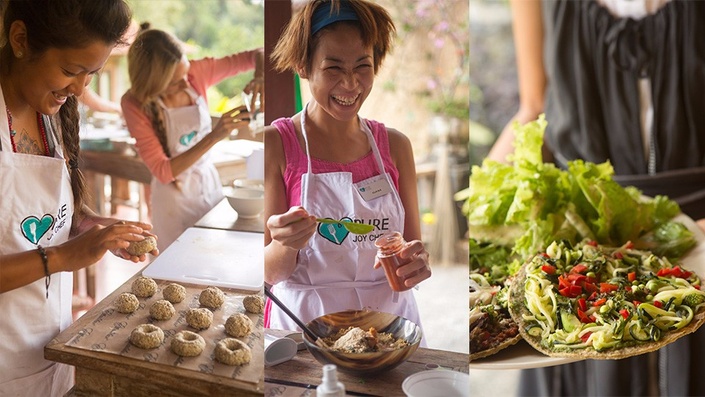 Run Your Own Culinary School
Learn how to start your own Pure Joy Culinary Academy as a Licensed Operator
Watch Promo
BECOME A PURE JOY CULINARY ACADEMY BRANCH OWNER
Be your own boss. Run your own culinary classes and certification programs, or even health retreats. Nourish and heal your community. Bring more Pure Joy to the Planet.
---
---
Experience the Benefits of being a Pure Joy Culinary Academy Branch Owner
Save time -

We've created all the programs for you! You benefit from our years of hard work.

No more frustration!

Don't worry about all the back end details like what recipes to teach or how to purchase your ingredients, we've done all of that for you.

Be part of a team!

You don't have to do this alone

Get Support!

No more confusion about how to market your classes, how to get people to your course, or how to successfully set up a class

We are just a phone call or email away! We will be here for you to get your questions and problems solved.

Student Credibility -

We have a client following of 10,000 people, and we have spent 20 years building a 5 star reputation. Our techniques and recipes are world renowned!

Financial Freedom!

Once you are ready to go, and have decided on your location, you can start teaching and earning an income right away.
---
LICENSING OVERVIEW
Your Experience as a Pure Joy Academy Licensee
Prerequisites
Package Details
Marketing
Investment and Payment Options
FAQs
Requirements
---
THE LICENSEE
The Pure Joy Academy Training Program is designed to provide you with all the tools to operate your own Culinary Academy successfully. Our interactive and easy to understand platform ensures you have all the information you need to start your own Academy including; selecting and training your instructors and staff, ordering your initial Level 1 Food inventory, Marketing and Advertising materials and more.
We will be working alongside you in your first Level 1 Course to make sure you are fully supported, educated and ready to teach your community the best plant-based lifestyle on the planet
---
WHAT YOU GET AS A LICENSEE OF PURE JOY PLANET
Official printed certificate and seal signed by Elaina Love's Pure Joy Planet Inc. as a certified Pure Joy Culinary Academy Licensee and Branch Owner (in your location)
Your name listed on Purejoyplanet.com in the Courses menu, including bio, business information, and class listings
The use of Pure Joy Planet's brand and reputation. There's no need to start from scratch, we've got your reputation covered. Learn how here.
A list of approved equipment, furnishings, products, and supplies
Templates of Pure Joy Culinary Academy signs, banners, and other promotional materials (digital)
Comprehensive Initial Licensee Certification Training Program including:

Pre-opening Manual

Policies & Procedures Manual agreements & forms,

Staff and instructor training manuals

Level 1 student manual

Level 1 shopping list

Level 1 schedules (digital)

Professional training video course for use of Pure Joy Academy's proprietary recipes
---
We are committed to your success. We only allow 1 Pure Joy Branch Instructor per country or state in US/Canada to ensure your course is exclusive to your area.
---
HOW WE HELP YOU GET STARTED
Comprehensive Initial Licensee Certification Training Program

Guidance in the selection of a location

On-site set up (layout of classroom, backroom inventory, dehydration stations, etc.)

Help with finding approved suppliers

Recruiting & hiring assistance (access to our Graduates and Interns whom we have qualified)

On-site Level 1 assistance by one of our HIGHLY qualified instructors (who have taught more than 4 Level 1 Culinary Trainings)
---
HOW WE SUPPORT YOU
Be mentored through the Pure Joy Planet Approach: Three 1-hour private coaching sessions with Elaina to guide and coach you on a personal level after you are licensed and approved
Monthly group conference calls (or as needed) with Elaina, our team and other licensees.
Unlimited access to your Licensee Course Portal, where you can network with other business owners and ask questions.
On-site set up (layout of classroom, backroom inventory, dehydration stations, etc.)

Ongoing trainings (including course and recipe updates)

Student Interaction Assistance (how to address issues, questions, and complaints)

EMAIL templates for communication and promotion with potential and current students.

Private facebook group for your students

Hands-on Internship opportunity on one of our live trainings OR Oregon Cafe
---
DONE-FOR-YOU PROMOTIONAL CLASS MATERIALS
These are mini classes for you to teach prior to your level 1 course. This is to build an audience and find your Level 1 Students! We highly recommend scheduling 3 or 4 of these classes before your Level 1 course.
Course Kits Include

:

Recipe Packet of 10 mini classes for offering as a way to get leads.

Shopping lists

Equipment lists

Demo cards with talking points

Mailing list sign up sheets (for leads)

Flyer templates for each class

Video training on how to introduce yourself, how to lead a class and how to give demos and talks like a pro!
---
DONE-FOR-YOU LEVEL 1 CERTIFICATION MATERIALS
Level 1 (5-day) certification course materials include:

Complete online video training

Detailed Staff Schedules

How to set up your venue (equipment and kitchen set-up)

Detailed pre-prep schedule (what to pre-make ahead of time, when to soak, sprout, etc.)

Staff Training Videos

How to set up demo trays

How to order and source ingredients

How to be an engaging and effective presenter

How to Run an Opening Circle and Closing Circle

Time management guidance and training videos

Creating demo boxes and kits for efficiency (with printable list for organizing)
---
DONE-FOR-YOU
MARKETING & PROMOTIONAL MATERIALS
Business card design

Flyer and other advertising material templates (festival banners, food booth materials, etc.)

Access to company promotional accessories: Aprons, tote bags, chef coats, pens, etc.

Approval and suggestions on your flyers

We post all of your Full Certification courses are posted on our website and are sent to Pure Joy Planet networks every week (emails and social media)
---
PREREQUISITES
To become Pure Joy Culinary Academy licensee, you need to complete:
Level 1 – 3 Raw Food Chef and Health Educator Certification (In-person OR online)

Licensing Application with approval by Director

One phone consultation/ interview with Elaina Love or Katelyn Louise

Signed legal contract and deposit of $4000
---
FEES AND ROYALTIES
Licensee agrees to pay 6 payments of $4,000 USD over the course of the first year in business (case by case basis) 2nd payment is due after your first course.

OR pay $20,000 upfront and save $4000

Licensee is required to host a Pure Joy Instructor for the first level 1 course. The licensee is responsible for all travel expenses related to this except for $1000. PJP credits Licensee $1000 off the top of travel expenses.

Licensee keeps all profits for Promotional Mini Classes

Level 1 Certification Course Royalties: Licensee (You) receive 90% for gross tuition
Royalties are applied to gross class income (before expenses) Licensee is required to spend 2% of their own budget for marketing your own course in addition to Pure Joy's Headquarters marketing expenses
Licensee pays for all business related expenses in your location including travel, staffing, equipment, food costs, location rental, printing and all other office expenses.
---
Be Part of a Growing Community of teachers and transformers. As a pure joy licensee, you can also choose to join another instructors training. Our job bank gives you access to dozens of locations for you to gain experience and join the movement!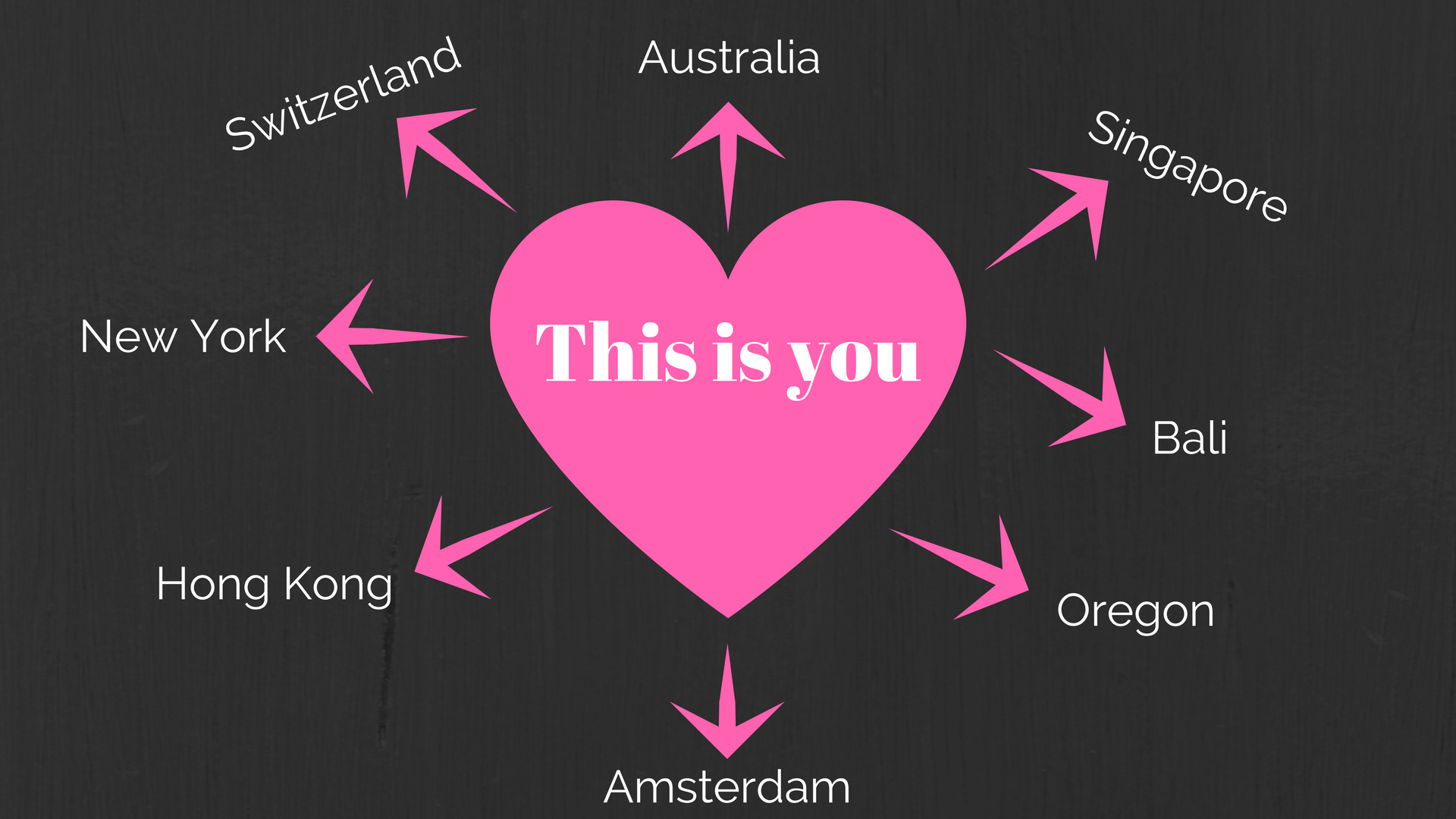 This Business Opportunity is perfect if you:
Have completed Pure Joy Academy's Level 3 Teacher Certification Program
Love Pure Joy Culinary Academy's organic, vegan, plant-based, raw and gluten-free recipes.
Have an entrepreneurial, make-it-happen spirit.
Love yoga, meditation, and other forms of holistic healing and stress-relief, and you believe that high-quality food + daily movement are synergistic modalities of healing.
Have some experience teaching this cuisine and are willing to become an expert presenter.
A natural-born marketer. When there's something you're excited about, you're not afraid to talk, tweet, text, blog, email, and call your friends to educate them!
Ready to operate your own culinary trainings and be your own boss, with our help!
Yes, I want to educate my community through Pure Joy!
Frequently Asked Questions
WHO IS THE IDEAL PURE JOY ACADEMY LICENSEE?
We believe that the success of a Pure Joy Academy Licensed Business depends on the work ethic and motivation of the individual licensee. When selecting a licensee candidate, we look for the following attributes and qualities: Has completed Pure Joy Academy's Level 3 Teacher Training Certification Program (or is willing to complete our online certification with personal coaching, as an extra fee) Has interned at one of Pure Joy Academy's Certification Programs (level 1, OR 1-3) (or made previous arrangements with Elaina) Has filled out the initial application and has been approved by Elaina Love Shares our belief in natural, organic, plant-based foods and living a holistic lifestyle. Should be eating at least 90% plant-based diet and 75% raw food as a personal practice. Will personally be the lead instructor for all classes taught in your location. Are familiar with, and involved in, the community where your school is located. Committed to following the Pure Joy Planet Mission and System. (see mission below) Have access to the funds to invest in their initial start-up costs and academy rental location. Willing to keep learning and building your entrepreneurial skill sets and eager to be a part of and learn from Pure Joy Planet Team.
CAN I OPEN A PURE JOY ACADEMY LOCATION WITH AN INVESTOR OR A PARTNER?
The most common partnerships are spousal partnerships. If you are interested in having an investor/business partner, please discuss this with our Licensing Team. Email
[email protected]
for more guidance.
WHAT ARE THE APPROXIMATE INITIAL START UP COSTS FOR A LEVEL 1 PURE JOY ACADEMY COURSE
To facilitate your first Level 1 Chef Certification Training, you should have access to $20,000 – $50,000 (plus applicable taxes) depending on: equipment needed (if you have NO prior equipment), the cost of the first academy rental space, initial inventory or food and supply costs (not including what Pure Joy provides), required insurance (we recommend holding your first training in a facility like a restaurant which is already insured, but this is different in every country) and miscellaneous start-up items.
WHO TAKES PURE JOY ACADEMY'S CERTIFICATION PROGRAMS?
Professional Trained Chefs who want to incorporate low carb, vegan and/or gluten and dairy free recipes into their restaurants or places of business. Moms who want to feed their families healthy options. Health coaches People seeking a new career as a chef or cafe owner Yoga teachers People who are embracing a vegan diet. Teenagers and Millennials who want to help the environment and have direct knowledge that a plant-based lifestyle reduces their risk factors for cancer and other chronic illnesses, Business Executives who put their health and wellness first Women 40 and over who want to increase their longevity.
AS A LICENSEE, CAN I CREATE AND TEACH MY OWN RECIPES?
Yes, as long as it is pr- approved by Elaina.. We have our own patented recipes and certain ingredient and taste requirements. , We encourage you to come up with ideas or modifications for new recipes or dishes as long as it fits within our low-glycemic, no cashew or agave, organic, etc. . We then test them with our head team and ensure they meet our food costing criteria and that the public desires the suggested dish. If approved, the recipe will be made available for use by Elaina Love's Pure Joy Planet Inc. with the licensee given credit as the creator and each instructor can choose to include it on their training.
HOW BIG DOES THE FACILITY NEED TO BE?
From our experience, we know that a Pure Joy Academy operates well in a location that is between 750 to 1200 square feet. We do not recommend a smaller location, however, you may choose to have a slightly larger location depending on the layout of the space and the size of your customer base.
HOW LONG IS THE INSTRUCTOR TRAINI
We will provide you with assistance with respect to pre-opening and opening activities of your location, including an Initial Training program in the days before, during and after the opening day of your business. The assistance and training program will ensure you have all the knowledge and information you need to successfully facilitate your first Level 1 Training.selecting and training your employees, ordering your initial food inventory, and all food safety and preparation techniques. This is required to be completed 30-60 days before your first Level 1 training.
WHAT IS THE ESTIMATED TIME FOR ROI?
Return on investment can be achieved in as little as 1 successful Level 1 Training. A group size of 20 students or more is recommended to achieve this. Our Level 1 course is priced at $2200 USD per person. If you fill your class to capacity (20 people), you can expect to keep ¼ of that money as your initial income (around $11,000). The remaining money will most likely go towards licensing fees, rental fees, and food costs. On your next training, and each training after that, you are more likely to be able to take in a profit of $22,000USD per class. So if you schedule and fill 4 classes a year, you will be looking at upwards of $77,000USD per year or more.
HOW MUCH MONEY WILL I MAKE?
As each Pure Joy Academy Instructor is in a different location with different communities, we are not able to predict for you how much revenue you will make. In addition, it all depends on how hard you are willing to work on marketing and networking The most successful people are willing to give free demos, talks and do community outreach, pay for facebook ads and market funnels, etc. . If you are dedicated to doing between two and five 1-hour classes each month to promote your Level 1 course, you are more likely to gain a client base who will want to learn more from you. It is each licensee's responsibility to maximize revenue and profits and minimize expenses in their location. Pure Joy Planet will provide class kits which are intended to be used for your free or low cost 1 hour classes as part of your package.
CAN I OPEN A PURE JOY ACADEMY LOCATION WITH AN INVESTOR OR A PARTNER?
Because of the specialized nature of this licensee, if you are interested in having an investor/business partner, please discuss this with our Licensing Team.
WILL ELAINA LOVE'S PURE JOY PLANET INC. ASSIST WITH FINANCING?
We do not provide financial assistance to licensees. It is the licensee's responsibility to secure financing from personal funds, crowd funding or a loan. You may choose to discuss financing with your financial advisor or financial institution. You are required to have sufficient capital to purchase the license, pay for equipment needed, training space rental, and have sufficient working capital available for food supplies, staffing, etc.
IS THE LICENSING FEE REFUNDABLE?
The license fee is non-refundable.
WHO'S BEHIND PURE JOY ACADEMY?
Pure Joy Academy is made up of the following individuals: Elaina Love: Founder and CEO, Trainer Katelyn Louise: Chief Operations Officer and Franchise Training Manager ______: VP of Operations and Franchise Development, Instructor and Trainer in USA, Canada and Europe Ali Stringer: Instructor and Trainer in Australia Monique Bogni: Instructor International Vivien Sustanto: Instructor and Trainer in Australia
HOW LONG DOES IT TAKE TO BE APPROVED AS A LICENSEE?
Once we determine that you meet the preliminary selection criteria based on the inquiry application form our Website, we will contact you within 30 days and send you a Request for Information and Consideration (RFIC) Form for you to fill out. Upon receipt and approval to the next phase, we will then set up an interview and FAQ session. We will provide you with a copy of the Licensing Agreement and Disclosure Document which you will have adequate time to review and make a final decision if you want move forward. If it is a good fit for us both, you will be awarded as a Pure Joy Planet (Academy) Licensee The entire process usually takes anywhere from 30-90 days.
WHAT ARE THE REQUIREMENTS FOR TEACHING OTHER PURE JOY ACADEMY COURSES SUCH AS LEVELS 2, 3, AND DETOX?
To teach the full programs (Level 1-3 plus Detox) you would need to have successfully run at least 2 Level 1 courses on your own, OR co-teach the advanced courses with Elaina in person when she is available
WHAT IS THE FUTURE VISION OF ELAINA LOVE'S PURE JOY PLANET INC.?
Read Future of Pure Joy Planet here: http://online.purejoyplanet.com/p/about-us/
HOW DO I APPLY ?
Find full application steps here: http://online.purejoyplanet.com/p/licensee/
If we want to hold the level 2, 3 etc courses in the future, each level I need to pay you again?
For the additional 2 and 3 levels, it is an additional $5000 per level (including the training you need to teach those levels and materials) plus the same percentage royalties. This does not include additional travel expenses for instructor.
Your Instructor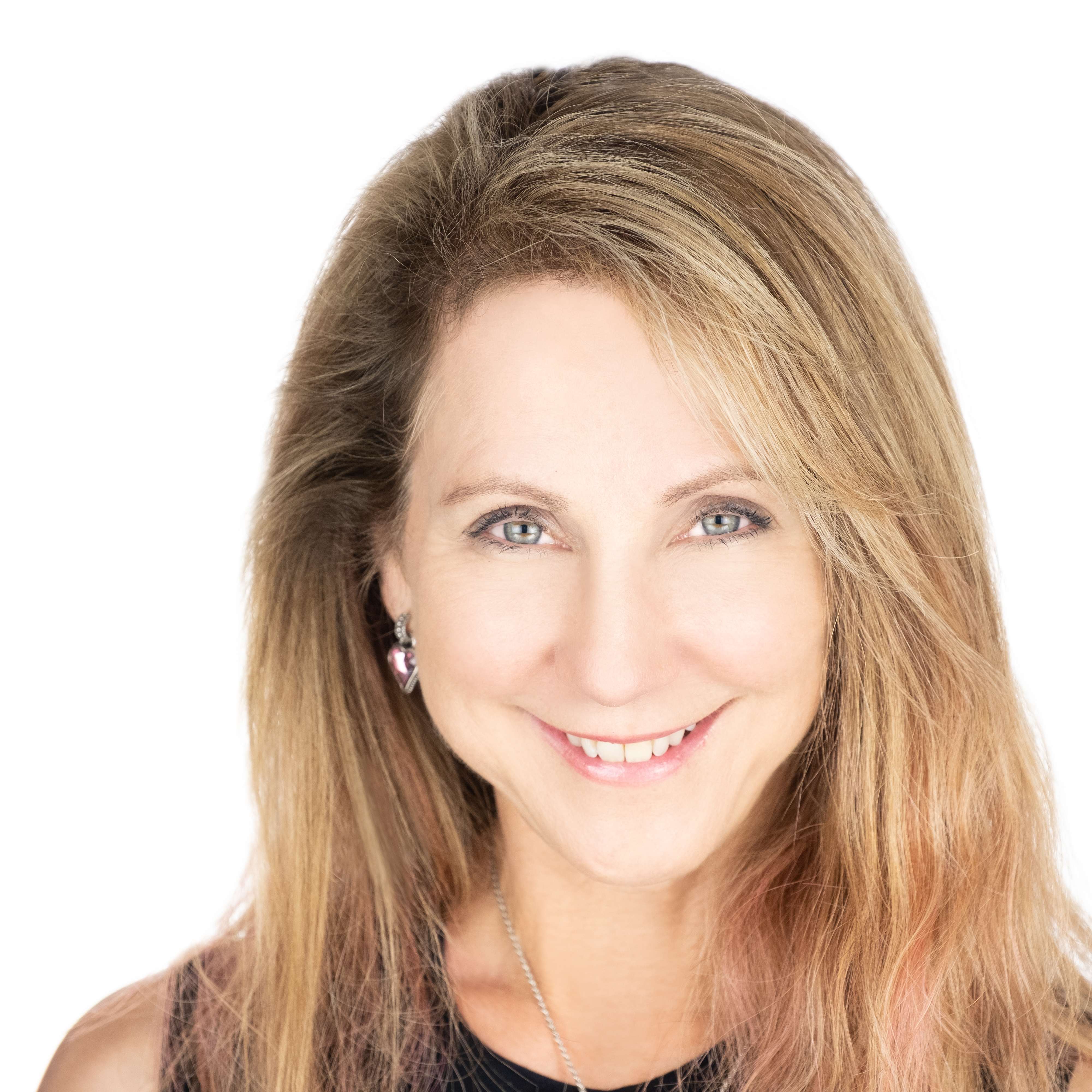 Elaina Love is a leading authority on nutrition and health. She's an author of 3 plant-based recipe books, a speaker, and an internationally renowned chef with over 20 years of experience. Elaina Love is the founder and director of Pure Joy Culinary Academy, a cutting-edge plant-based culinary arts and nutrition school. The Academy is designed to teach students how to prepare the best meals on the planet while healing and nourishing their bodies.
Over the last 20 years, Elaina's low glycemic, grain-free, full-flavored holistic recipes, and gourmet dishes have shaped the vegan food industry. She has coached and inspired hundreds of aspiring chefs and individuals who want to change their life, both in person and through her online programs.
Through whole, and mostly plant-based foods, cleansing, and fasting, Elaina has healed herself from a serious case of systemic candida, chronic fatigue, hormone imbalances during menopause and cleared up her severe skin problems. She is the creator and producer of the first-ever nut milk bag, The Amazing Nut Milk Bag, and continues to create new recipes and content for online courses and retreats.
Courses Included with Purchase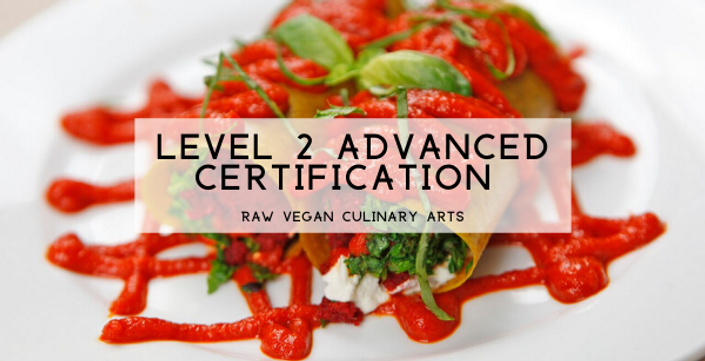 Level 2 Raw Vegan Culinary Arts Certification Online
Advanced Level Holistic Plant-Based Recipe Training for Professional and Home Chefs | 100% Gluten-Free and Vegan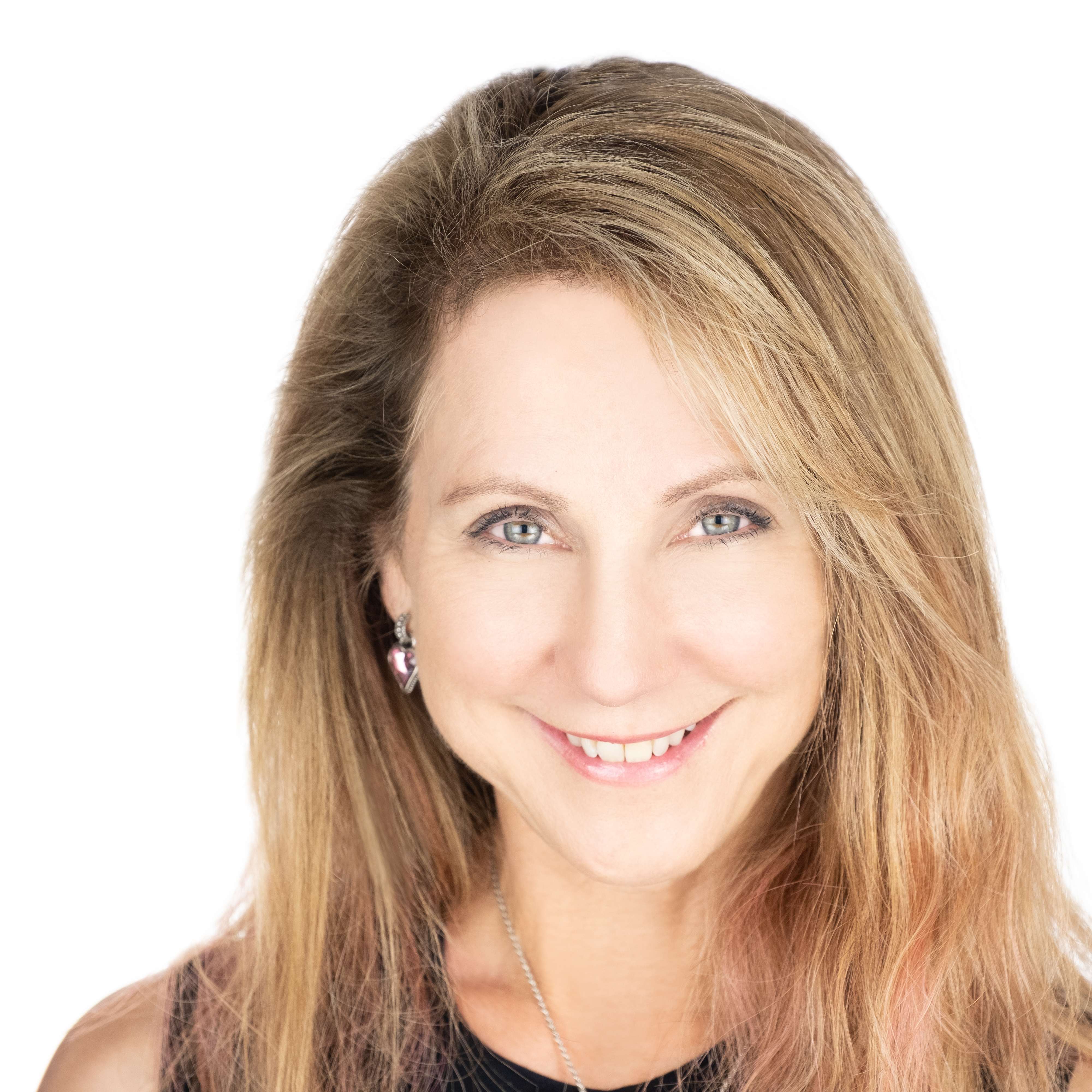 $799
Original Price: $799