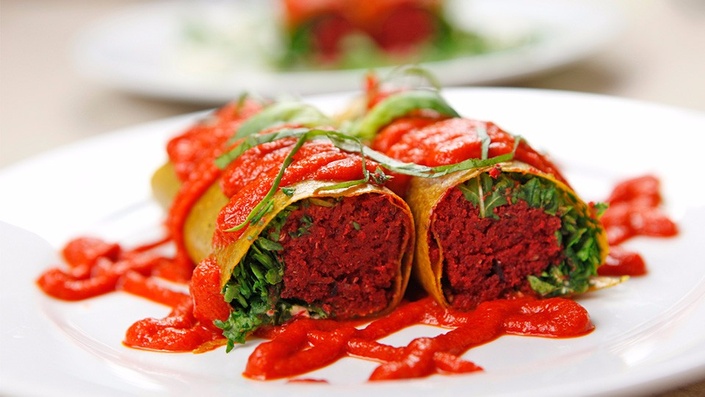 Gourmet Italian Cuisine Course | Raw + Vegan
Gluten-free, raw and plant-based recipes for the gourmet Italian in you.
Watch Promo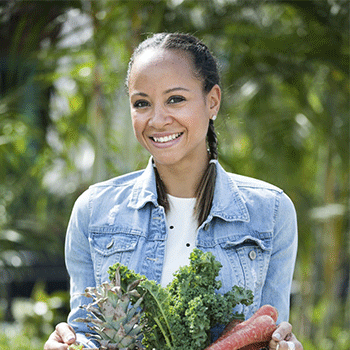 "Living in China for more than 28 years now and lived in Italy for 5 years I was so looking forward to try these flavors and OMG, I was blown away! They are so genuine and true to their roots. I can't stop thinking about the Spinach Quiche, the Coconut wraps, the cannelloni, the lasagna – just to name a few. Congratulations in putting together such amazing recipes and course. Sure it's not an easy task but I do believe that when we have passion for something, everything flows so smooth that nothing feels like and obligation. I loved discovering, trying, creating and re-creating. This is what amazes me in the Raw/Vegan Cuisine. Thanks to these amazing courses I have committed to further my studies within the Raw and Vegan world, and I know that this is just the very beginning.""
- Mariana, Portugal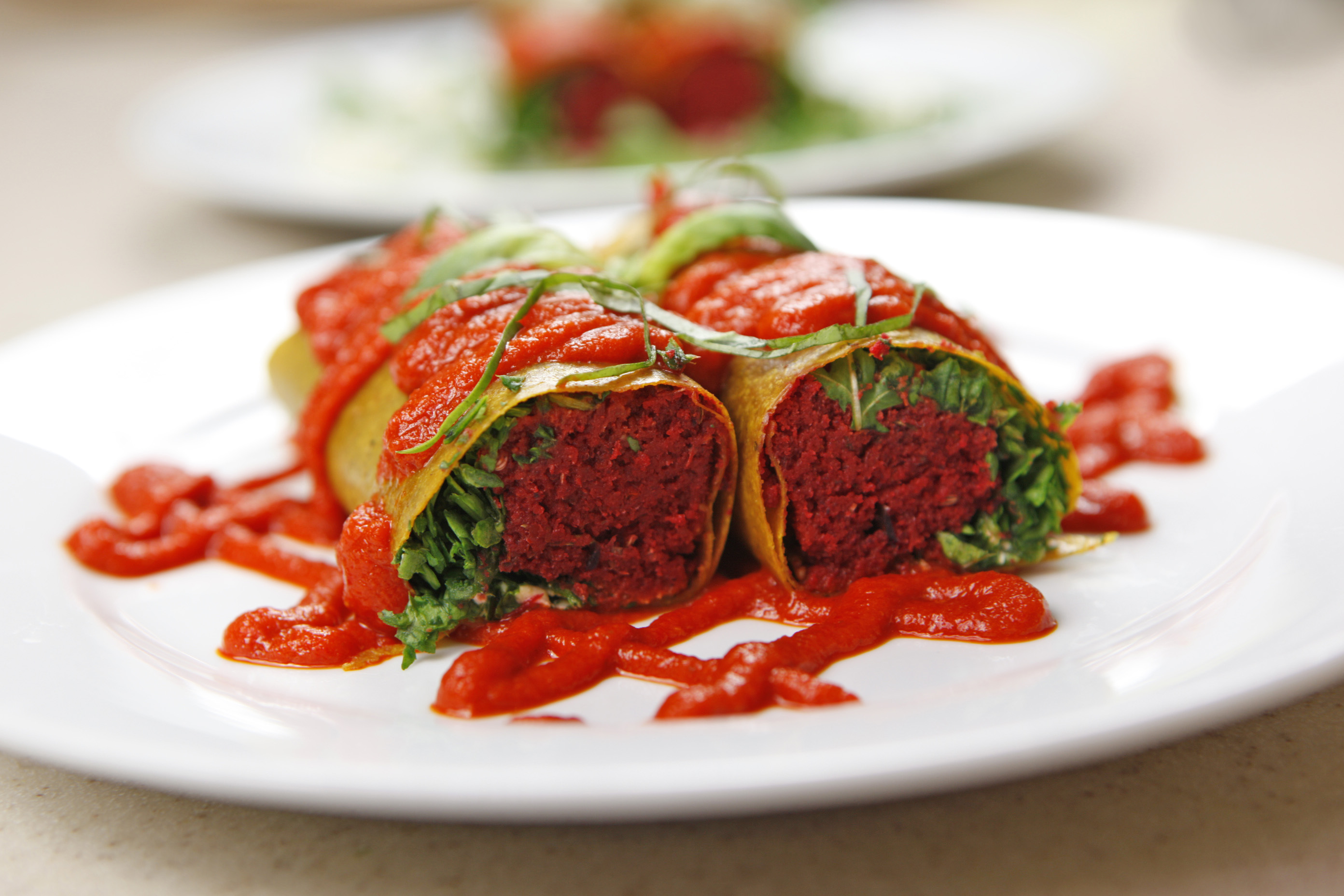 "Speechless over this recipe. It ticks all the boxes in terms of texture and flavors. It was one of the hardest recipes as it involves so much steps and techniques. But the result is absolutely ridiculous. It's perfect! Hats off to the humble Beet!"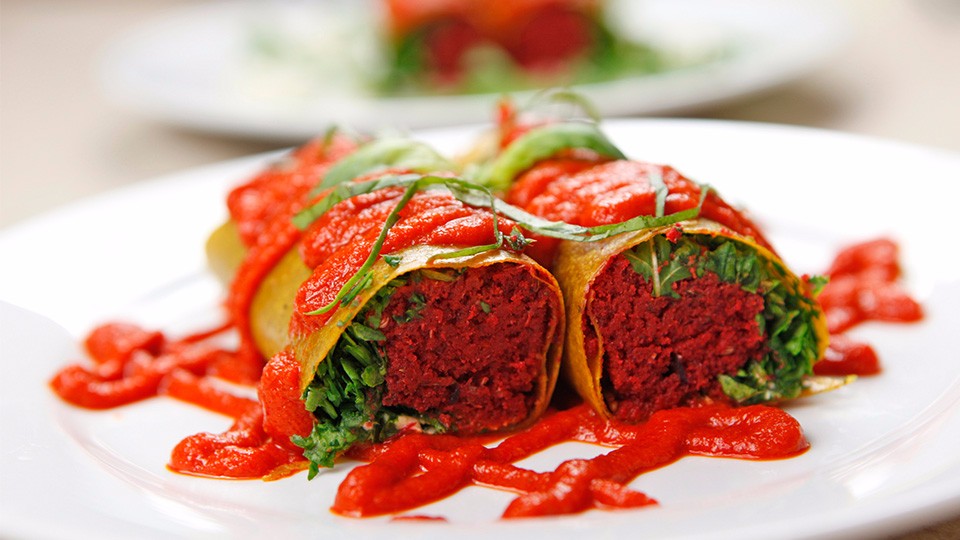 Learn delicious, gluten-free and plant-based Italian Cuisine that is rich with flavor, texture and comforting on all levels. Wow your loved ones with the authentic flavors of real Italian delights.
---
ADVANCED RECIPES AND TOPICS
Noodles Foundation - Here you will learn how to use some fun kitchen gadgets to spiralize your zucchinis, beets and other root vegetables into delicious low-carb noodles. You will also learn about the best way to prepare kelp noodles soft and delicious.
Pomodoro Sauce - Learn about seasonal, heirloom tomatoes and how to turn them into delicious, flavorful, eye-popping Family-Style Pomodoro Noodles. Elaina will show you how to cut tomatoes, chop fresh herbs and how to create best flavors and plating techniques. And the grand finale is to grate macadamia "cheese" over the top
Cannelloni
Recipe 1: Wrappers - How to make a gluten-free and flax-free wrapper using just vegetables, avocado, and psyllium. All you need is a blender and a food dehydrator to make the perfect, low carb wrapper or tortilla. This is what you will need for your cannelloni, gyoza/pot stickers, samosas, burrito wrapper and more. Equipment needed: Blender and Dehydrator.
Recipe 2: Cannelloni Vegan Sausage - Learn how to make a delicious vegan sausage from root vegetables and Italian seasonings. Believe it or not, this tastes incredibly rich and sausage-like. This recipe is part of the cannelloni series.
Recipe 3: Cannelloni Cheese Sauce - Learn how to make a rich macadamia cheese for your cannelloni.
Recipe 4: Cannelloni Red Sauce - Learn how to make the red sauce for cannelloni.
Recipe 5: Cannelloni Spinach Filling- Simple steps for making your spinach ready to use.
Pizza OR Calzone - Once you've learned how to make all fillings and sauces for your pizza, you can either fold the fillings into a partially dehydrated crust to make a calzone, or use the fully dehydrated pizza crusts to make great tasting pizzas.
Recipe 1: Savory Crust
Recipe 2: Marinara Sauce
Recipe 3: Cheese
Recipe 4: Marinated Vegetables
Marinated Vegetable Lasagna - Learn how to create a raw lasagna that looks and tastes cooked. Elaina will show you techniques to prepare zucchini lasagna noodles, spinach filling, marinated mushrooms and peppers to mimic cooked lasagna.
Recipe 1: Vegetable Marinate
Recipe 2: Marinara Sauce
Recipe 3: Ricotta Cheese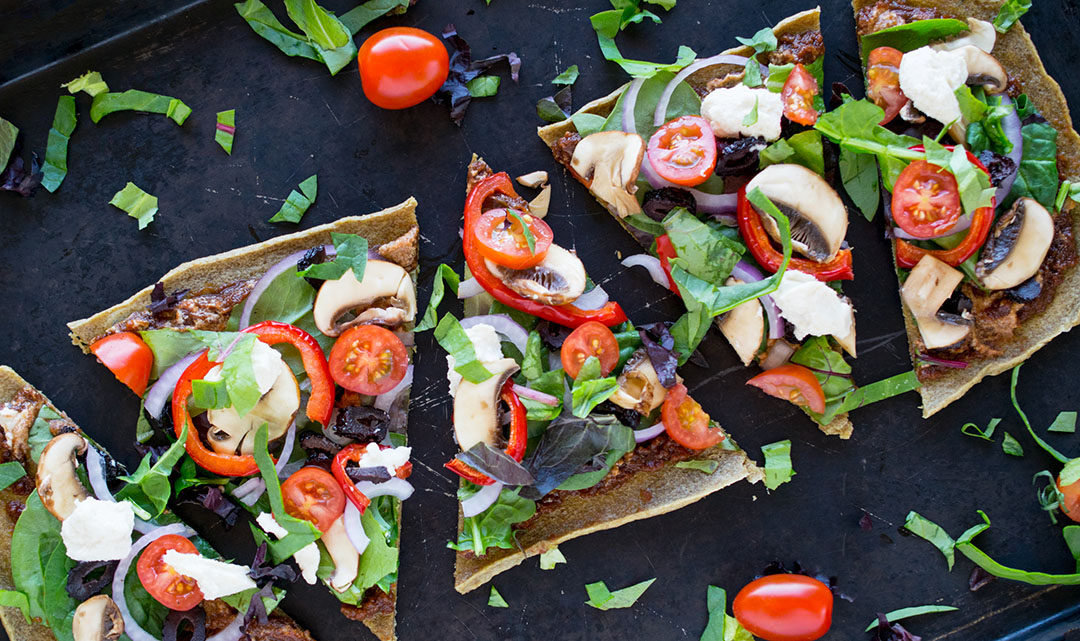 ---
Program Includes
A complete recipe manual. Downloadable and printable PDF's to all course materials to read and practice over and over again.
Comprehensive instructional videos. Thorough demonstrations to help you understand each step in each recipe process.
Advanced plating and presentation of each recipe.
Ask questions. Your personalized online student homepage and learning portal is a place where you can comment and get your questions answered.
Pro Restaurant, Catering Techniques and Recipes.
Get access for a LIFETIME! After enrolling, you have unlimited access to this course for as long as you like - across any and all devices you own.
Plus receive bonus lessons like:
Culinary Arts Knife Skills: Learn techniques for safely and easily cutting your fruits and vegetables. Includes: julienne cut, using a mandoline slicer and other tools, best most efficient ways to cuts onions, peppers, and other vegetables beautifully.
All About Plant-Based Thickeners: What are some good thickeners to use when making pies, bread, and puddings? How do you know what to use in which recipe? Learn about psyllium husk, Irish or sea moss, flax and chia seeds, coconut oil, cacao butter and a lot more ingredients Elaina uses to thicken and set up her recipes.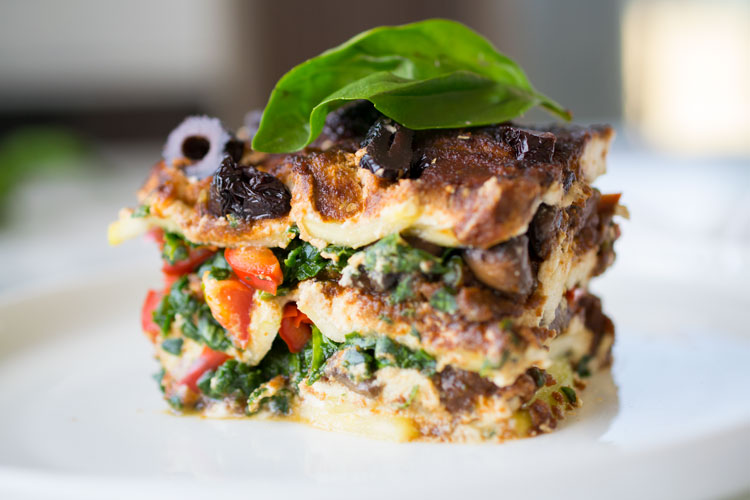 ---
Meet Our Team
With thousands of hours of accumulated experience cooking in restaurants, at home, and in the test kitchen, our Pure Joy Academy instructors can answer any question, troubleshoot any challenge, and cheer you on.
Founder and CEO, Elaina Love is your Plant-Based chef guru, with over 20 years of experience teaching in the kitchen. Elaina Love is one of the pioneers in the steadily growing plant-based raw food movement. She is the founder and director of Pure Joy Planet and Pure Joy Culinary Academy. Elaina's teachings focus on low carb, healthy fats and full-flavored holistic plant food. She is the creator and developer of the Original Nut Milk Bag which is used to make everything from coconut milk to green juice. As the author of 3 vegan recipe books, Elaina has created healthy recipes that taste great. Living a clean, holistic lifestyle since 1997 has enabled her to heal herself from Candida and food allergies. She has gained a reputation for recipes that turn out great every time. Her courses will teach you how to feel satisfied and energized on a low carb, high flavor, plant-based cuisine.

Introduction to Your Instructor, Katelyn Louise

Katelyn Louise is a top plant-based chef and instructor at Pure Joy Academy. Her specialty is in low-glycemic, gluten-free, plant-based foods, with an emphasis on medicinal herbs and superfoods.
She is passionate about detox, since she was able to renew her health through cleansing and nourishing her own body. Katelyn has taught and facilitated raw food chef trainings, detox retreats, classes and workshops around the world for years. She is a private chef and works with clients one-on-one to help them on their health journey.
---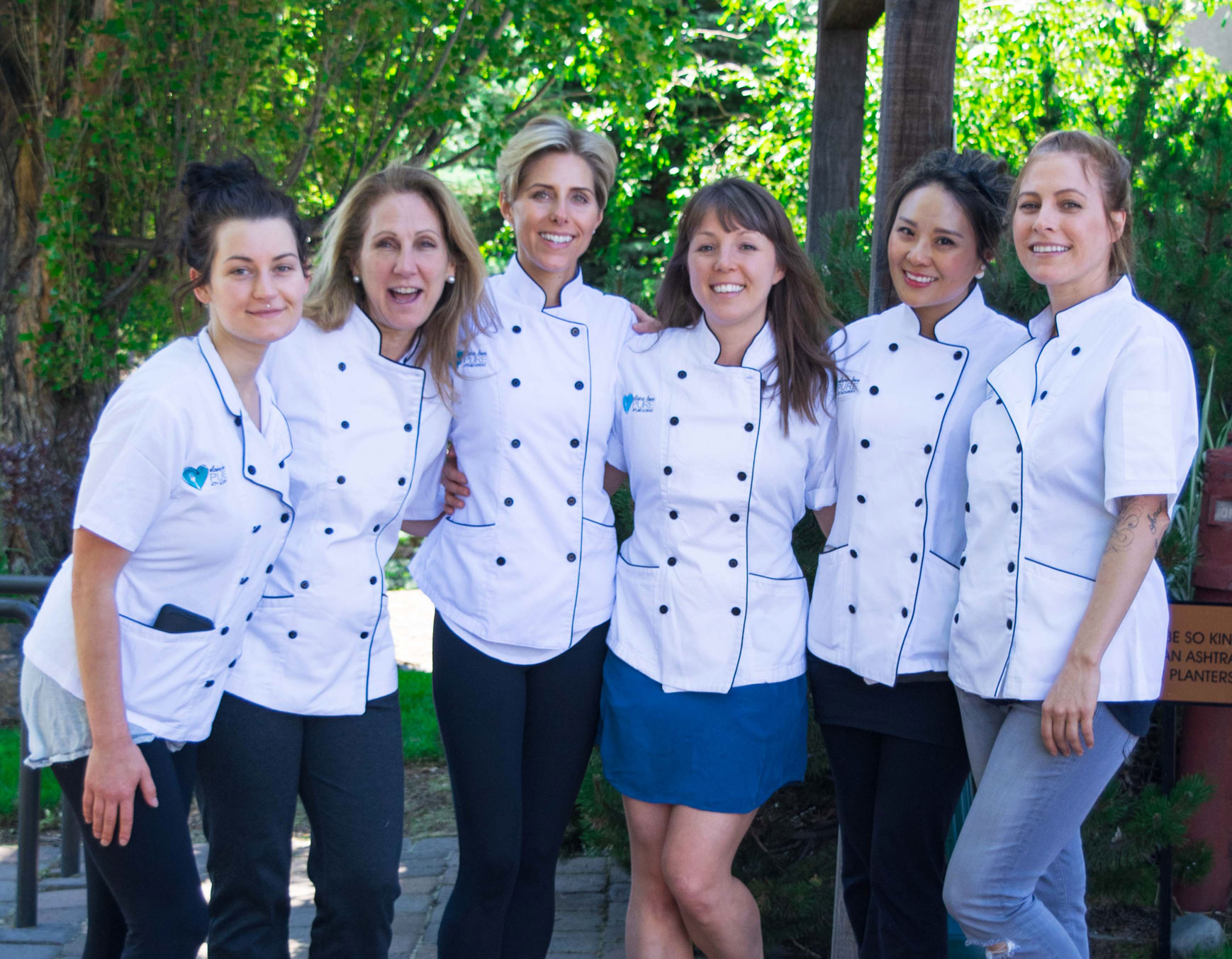 Getting Certified with the Pure Joy Culinary Academy
*This Module is part of Pure Joy Academy's complete Advanced Raw Plant-Based Culinary Arts Certification Online - Entire Course (all modules). You can complete each module separately or purchase the entire package here. The best part: The tuition for this course is also transferable to the entire Advanced Plant-Based Culinary Arts and Nutrition Program Certification. If you wish to take this module and at a later date, take the whole training, the tuition you paid for this course will transfer to the entire tuition price.

If you would like to complete this course as part of our Advanced Certification Process, this tuition payment will go directly towards the entire course, once you choose to purchase it. You do not have to complete the certification if you do not wish to get your certificate.
---
WHAT OUR GRADUATES ARE SAYING
"I absolutely LOVE this course, how it is set up so we can work at our own pace. Your videos are informational and the course package that comes with it has good information included. I made the lasagna a couple of days ago and it's amazing as is the bell pepper dressing! I even shared it with my colleagues at a catering company I work for and they (big meat eaters) thought it was fantastic!!!" -Liz Perras, USA
---
"I looooovvveeee being a Raw Chef and teaching people how to create amazing food from plants. I'm exactly where I'm meant to be!!! Thank you Pure Joy Academy!" - Ali, Australia
---
"I am absolutely loving my Raw Chef Training! Each time I watch one of the online videos, I feel motivated and inspired to get in the kitchen and "cook"! Elaina has a beautiful way of expressing her vast knowledge about raw foods and nutrition in a way that feels inviting and supportive. Because of her genuine approach, I feel as though I know her even though we have yet to meet in person. I have been a vegan for many years and I have wanted to learn how to include more raw foods into my life, yet I have felt afraid of failing until now. This course has sparked an inner belief in myself that had been asleep. Elaina's loving kindness is contagious and she delivers the recipes and nutritional information in a way that makes me want to keep making new recipes every day. This course has been such a gift for me! I highly recommend it to anyone who is looking to improve their lifestyle one recipe at a time! I am so grateful for the opportunity to share vegan treats with people and to watch them awaken to the wonderful world of plant-based eating! Thank you so much!" - Jennifer, CANADA
---
"I have to admit that I was a little hesitant to attempt the lasagna with all of the layers. It seemed as though it was going to be a very difficult recipe to put together. I was pleasantly surprised as to how easy and fun it was to make this dish! I used pine nuts for the ricotta because I had them on hand, and it turned out wonderful! I did not have a yellow pepper so I just used red, but I can see how the yellow would have added some beautiful colour to the dish. I felt like making the lasagna into little round cake-like structures for fun, and as you can see I got a little carried away with the garnishing this dish was delicious! I added some of the pesto on it as well, YUM!"

---
Your Instructor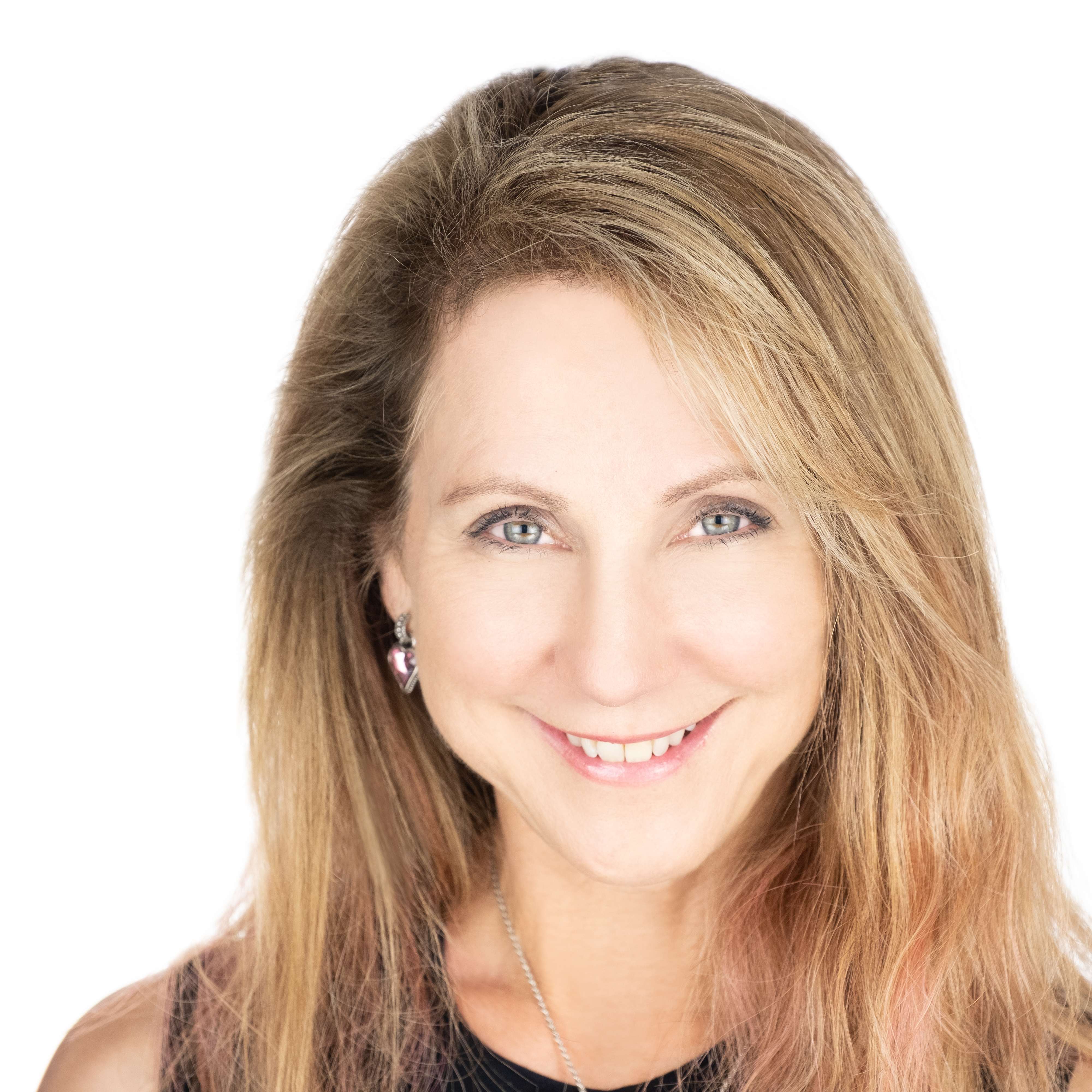 Elaina Love is a leading authority on nutrition and health. She's an author of 3 plant-based recipe books, a speaker, and an internationally renowned chef with over 20 years of experience. Elaina Love is the founder and director of Pure Joy Culinary Academy, a cutting-edge plant-based culinary arts and nutrition school. The Academy is designed to teach students how to prepare the best meals on the planet while healing and nourishing their bodies.
Over the last 20 years, Elaina's low glycemic, grain-free, full-flavored holistic recipes, and gourmet dishes have shaped the vegan food industry. She has coached and inspired hundreds of aspiring chefs and individuals who want to change their life, both in person and through her online programs.
Through whole, and mostly plant-based foods, cleansing, and fasting, Elaina has healed herself from a serious case of systemic candida, chronic fatigue, hormone imbalances during menopause and cleared up her severe skin problems. She is the creator and producer of the first-ever nut milk bag, The Amazing Nut Milk Bag, and continues to create new recipes and content for online courses and retreats.
Course Curriculum
Welcome!
Available in days
days after you enroll
Cannelloni
Available in days
days after you enroll
PIzza's OR Calzones
Available in days
days after you enroll
Frequently Asked Questions
When does the course start and finish?
The course starts now and never ends! It is a completely self-paced online course - you decide when you start and when you finish.
How long do I have access to the course?
How does lifetime access sound? After enrolling, you have unlimited access to this course for as long as you like - across any and all devices you own.
What if I am unhappy with the course?
We would never want you to be unhappy! If you are unsatisfied with your purchase, contact us in the first 30 days and we will give you a full refund.