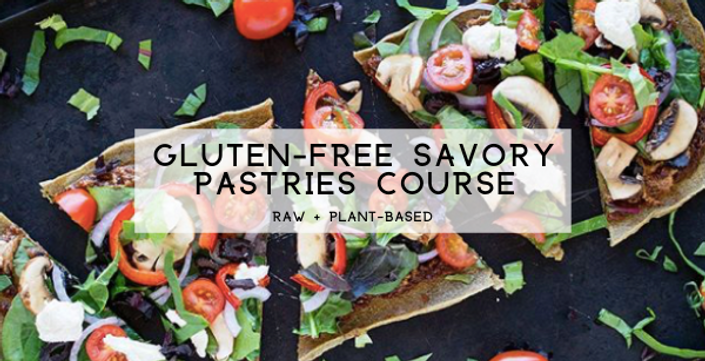 Gluten-Free Savory Pastries Course | Raw + Vegan
Learn how to make the best gluten-free, vegan breads, crackers, crusts, and savory pastries in 1 easy to follow course
Watch Promo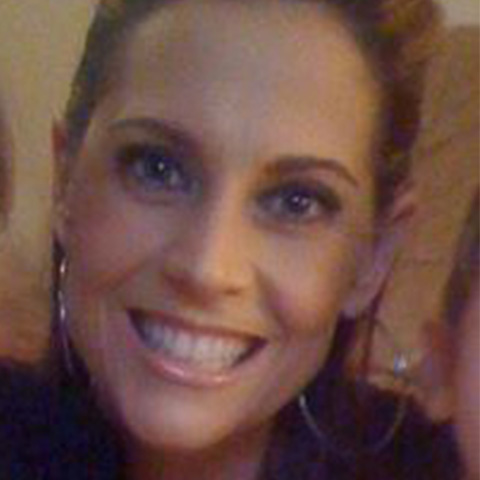 "I am absolutely loving my Raw Chef Classes! Each time I watch one of the online videos, I feel motivated and inspired to get in the kitchen and "cook"! Elaina has a beautiful way of expressing her vast knowledge about raw foods and nutrition in a way that feels inviting and supportive. Because of her genuine approach, I feel as though I know her even though we have yet to meet in person. I have been a vegan for many years and I have wanted to learn how to include more raw foods into my life, yet I have felt afraid of failing until now. This course has sparked an inner belief in myself that had been asleep. Elaina's loving kindness is contagious and she delivers the recipes and nutritional information in a way that makes me want to keep making new recipes every day. This course has been such a gift for me! I highly recommend it to anyone who is looking to improve their lifestyle one recipe at at time! I am so grateful for the opportunity to share vegan treats with people and to watch them awaken to the wonderful world of plant based eating! Thank you so much!"
- Jennifer, Canada
In this Gluten-Free, Raw, Vegan Online Course for only
$199.00
, you will learn tried and tested recipes, techniques, textures, glazes and flavors for making unforgettable raw, vegan and gluten-free savory pastries, breads, crackers, wraps, crusts and more. The techniques taught in this course are everything you will need to know to create delicious bread alternatives at home.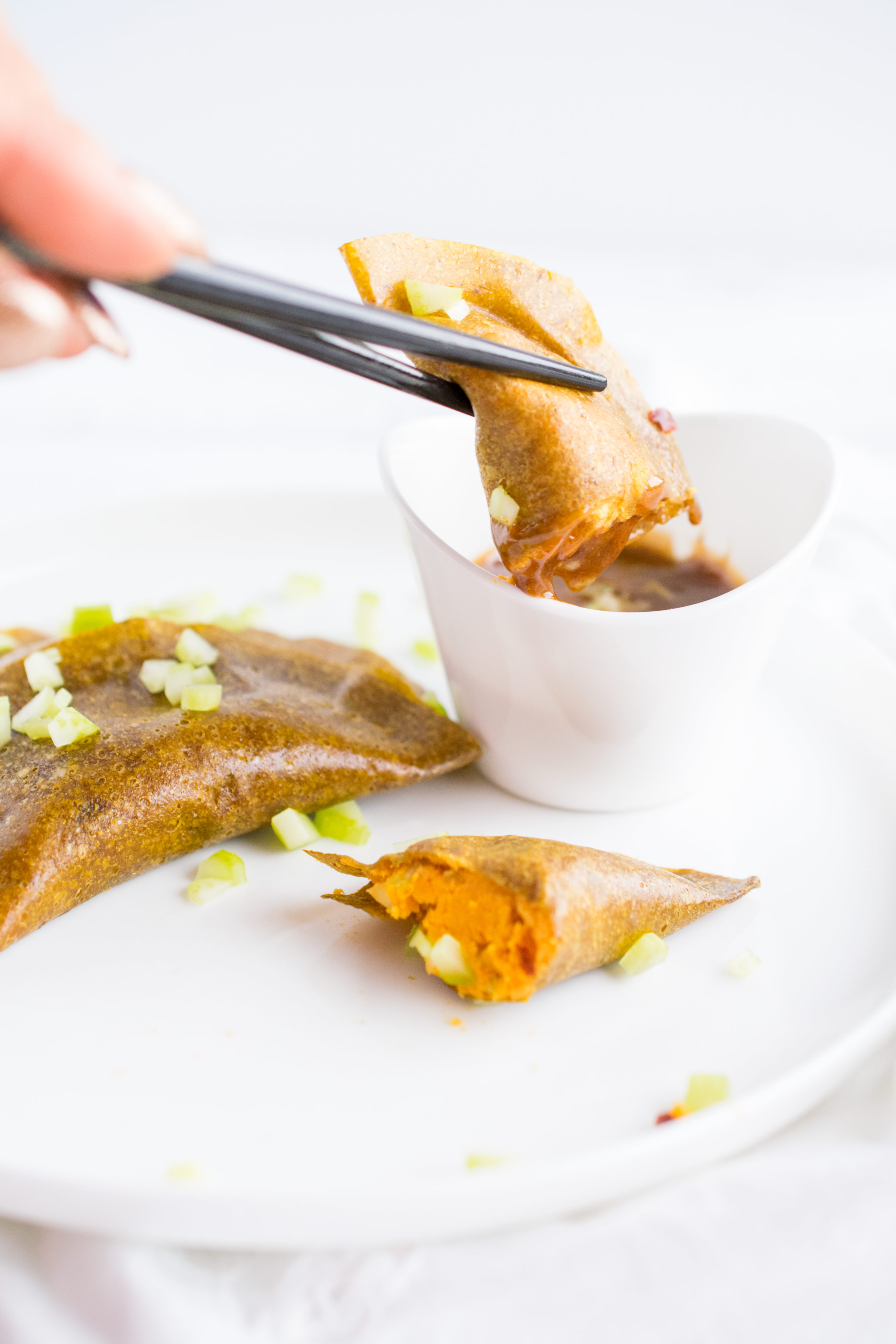 ---
ADVANCED RECIPES AND TOPICS
Italian Bread Loaf - Learn how to make a sunflower bread loaf. This gluten-free bread is loaded with yummy herbs and garlic.
Onion Herb Breadsticks or Pretzels - How to make a gluten-free breadstick or pretzel from buckwheat, sunflower seeds and more. Roll it in some ground flax meal and nutritional yeast for an even more flavorful finished product.
Savory Pastry Crusts - How to make a gluten-free crust almond crust. This is a great recipe for a quiche crust, pizza crust, calzone wrap, bread and anywhere you need a base.
Spinach Mushroom Quiche - How to make a raw, vegan quiche. This is made with macadamia nuts and zucchini as the base. Add the spinach and sun-dried tomatoes to make a super rich quiche. See the pastry crust recipe for the base. Note: This can also make a great eggless omelet.
How to Sprout Buckwheat + Buckwheat Pita Chips - Learn how to make dehydrated pita chips from sprouted buckwheat, carrots, red bell peppers and more. This is a satisfying replacement for glutenous crackers. It will surely become a favorite snack. Equipment needed: Blender and dehydrator
Coconut Opening and Coconut Wraps - How to open coconuts using a cleaver, how to make coconut wraps and turmeric wraps. These make the perfect vegan, paleo wrap.
Un-Corn Tortillas - Gluten-free and grain-free. These are made with sprouted sunflower seeds and yellow bell peppers (corn free) then shaped into perfect tortillas. They are dried in a dehydrator until soft or crunchy. The color and texture look a lot like an authentic tortilla or tostada shells.
Pot sticker and Cannelloni Vegetable Wraps - How to make a gluten-free and flax-free wrapper using just vegetables, avocado, and psyllium. All you need is a blender and a food dehydrator to make the perfect, low carb wrapper or tortilla. This is what you need for your gyoza/pot tickers, samosas, burrito wrapper and more.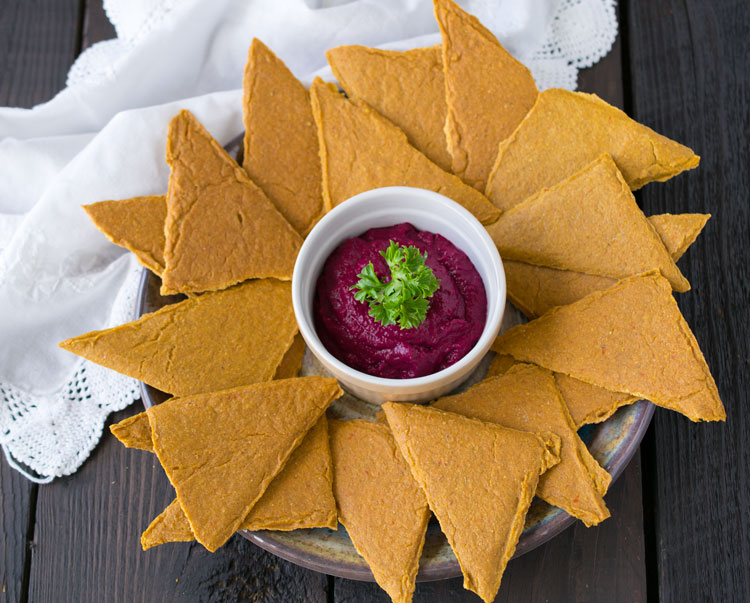 ---
*This is part of Pure Joy Planet's complete Advanced Raw Plant-Based Culinary Arts Certification Online - Entire Course (all modules).. You can complete each module separately or purchase the entire package here. The best part: The tuition for this course is also transferable to the entire Advanced Training. If you wish to take this module and at a later date, take the whole training, the tuition you paid for this course will transfer to the entire tuition price.
---
The Program Includes
A complete recipe manual. Downloadable and printable PDF's to all course materials to watch/read and practice over and over again.
Comprehensive instructional videos. Thorough demonstrations to help you understand each step in the preparation.
Advanced plating and presentation of each recipe.
Ask questions. Your personalized online student homepage and learning portal is a place where you can comment and get your questions answered.
Pro Restaurant and Catering Techniques and Recipes.
Get access for a LIFETIME! After enrolling, you have unlimited access to this course for as long as you like - across any and all devices you own.
---
Plus, receive bonus lessons like:

Dehydration Techniques 101 - Everything you need to know to successfully dehydrate your recipes in this course and beyond.
How to work With Different Sweeteners: Learn about the different kinds of sweeteners used in vegan, keto, and gluten-free recipes such as xylitol, Lakanto, stevia, coconut sugar and more. This course focuses low glycemic and zero sugar sweeteners. You will be guided through how to use each one for your specific body needs.
How to work With Different Thickeners: What are some good thickeners to use when making pies, bread, and puddings? How do you know what to use in which recipe? Learn about psyllium husk, Irish or sea moss, flax and chia seeds, coconut oil, cacao butter and a lot more ingredients use to thicken your recipes.
Medicinal Mushroom Cappuccino Elixir Class: It's got the immune boosting power of medicinal mushrooms like Reishi and Chaga, plus the sweet and healing benefits of cinnamon. In this lesson, you will learn how to make a hot medicinal mushroom tonic from scratch.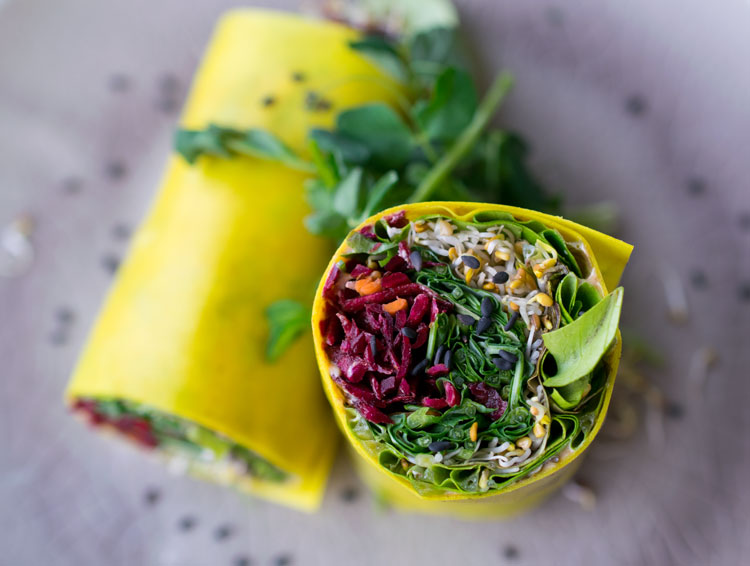 ---
Meet Our Team

With thousands of hours of accumulated experience cooking in restaurants, at home, and in the test kitchen, our Pure Joy Academy instructors can answer any question, troubleshoot any challenge, and cheer you on.
Elaina Love is a leading authority on nutrition and health. She's an author of 3 raw vegan recipe books, speaker, and internationally renowned chef with over 20 years of experience. Elaina Love is the founder and director of Pure Joy Culinary Academy, a cutting-edge plant-based culinary arts and nutrition school. The Academy is designed to teach students how to prepare the best meals on the planet while healing and nourishing their bodies.
Over the last 20 years, Elaina's low glycemic, grain-free, full flavored holistic recipes, and gourmet dishes have shaped the raw vegan food industry. She has coached and inspired hundreds of aspiring chefs and individuals who want to change their life, both in person and through her online programs.
Through raw foods, cleansing and fasting, Elaina has also healed herself from systemic candida, chronic fatigue, and severe skin problems. She is the creator of the first ever nut milk bag, The Amazing Nut Milk Bag.Introduction to Your Instructor, Katelyn Louise
Katelyn Louise is a top plant-based chef and instructor at Pure Joy Academy. Her specialty is in low-glycemic, gluten-free, plant-based foods, with an emphasis on medicinal herbs and superfoods.

She is passionate about detox, since she was able to renew her health through cleansing and nourishing her own body. Katelyn has taught and facilitated raw food chef trainings, detox retreats, classes and workshops around the world for years. She is a private chef and works with clients one-on-one to help them on their health journey.
---
Getting Certified with the Pure Joy Culinary Academy
*This Module is part of Pure Joy Academy's complete Advanced Plant-Based Culinary Arts and Nutrition Program Certification. You can complete each module separately or purchase the entire package here. The best part: The tuition for this course is also transferable to the entire Advanced Plant-Based Culinary Arts and Nutrition Program Certification. If you wish to take this module and at a later date, take the whole training, the tuition you paid for this course will transfer to the entire tuition price.
If you would like to complete this course as part of our Advanced Certification Process, this tuition payment will go directly towards the entire course, once you choose to purchase it. You do not have to complete the certification if you do not wish to get your certificate.
---
WHAT OUR GRADUATES ARE SAYING
"I absolutely LOVE this course, how it is set up so we can work at our own pace. Your videos are informational and the course package that comes with it has good information included. I made the lasagna a couple of days ago and it's amazing as is the bell pepper dressing! I even shared it with my colleagues at a catering company I work for and they (big meat eaters) thought it was fantastic!!!" - Liz Perras, USA
"The bread loaf came out incredible. It was so nice to have "bread" again after almost a year of not eating any processed store-bought bread. Thank you for this amazing recipe." - Jeneil Fraga
"Buckwheat Pita Chips: I absolutely LOVE that you use a lot of buckwheat and sunflower seeds in your recipes other than a lot of nuts! And they are so far the best recipes I've have tasted from a raw food course! This recipe was quite easy. The only thing I find difficult is spreading it even on the dehydrator tray.I scored the chips but when I was breaking them apart they were breaking; but no biggie, they still tasted amazing. They pair really well with beet hummus which is what I was eating them with." - Crystal Bonnet, Canada
---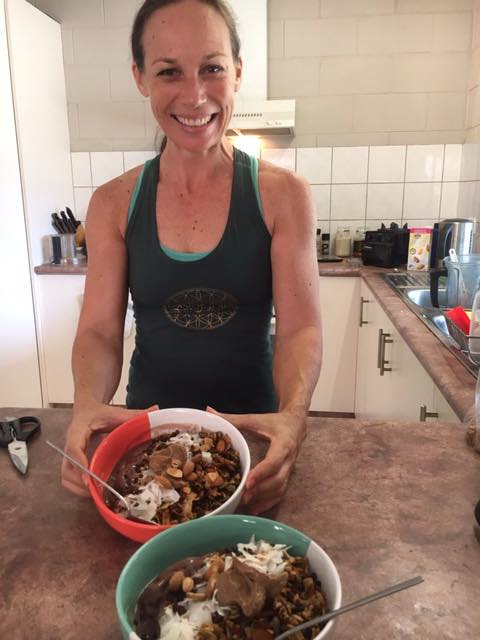 "I looooovvveeee being a Raw Chef and teaching people how to create amazing food from plants. I'm exactly where I'm meant to be!!! Thank you Pure Joy Academy!"
- Ali, Australia
Course Curriculum
Welcome!
Available in days
days after you enroll
Foundation Lessons
Available in days
days after you enroll
Advanced Savory Pastries Curriculum
Available in days
days after you enroll
Courses Included with Purchase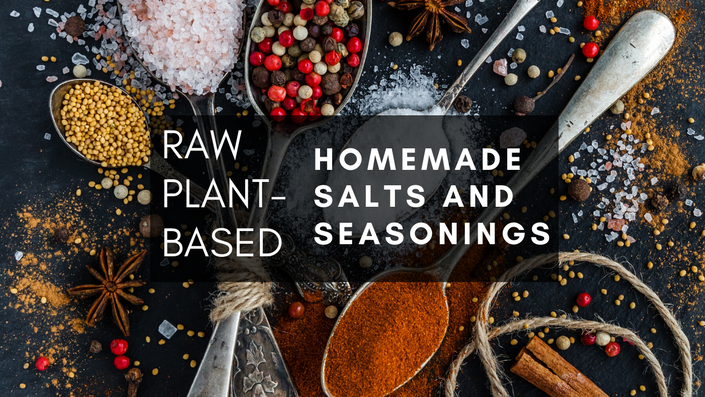 Free Homemade Salts & Seasonings Mini-Course
How to make your own gourmet apothecary salts, citrus powders, and seasonings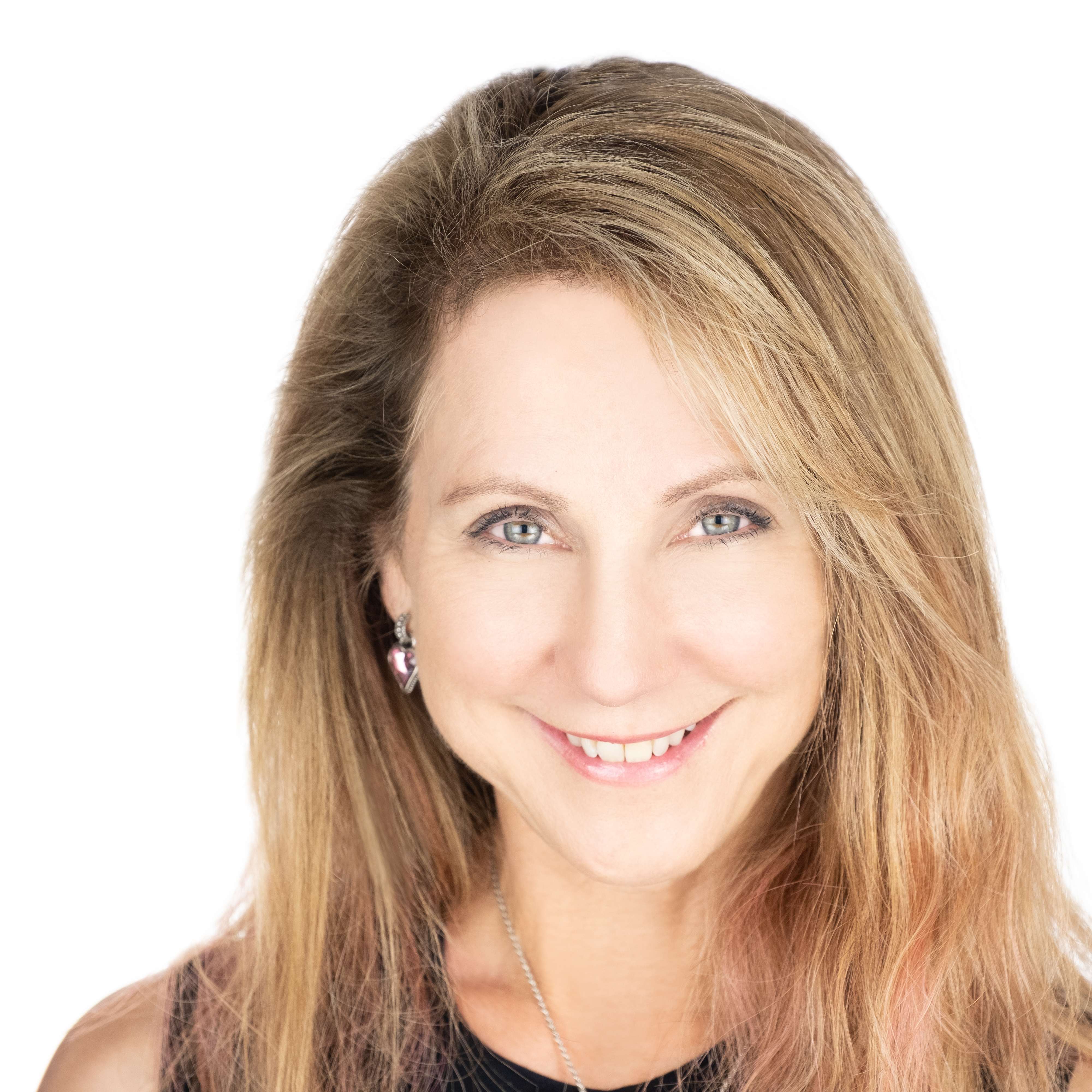 FREE
Original Price: $0
Frequently Asked Questions
When does the course start and finish?
The course starts now and never ends! It is a completely self-paced online course - you decide when you start and when you finish.
How long do I have access to the course?
How does lifetime access sound? After enrolling, you have unlimited access to this course for as long as you like - across any and all devices you own.
Who is this course ideal for?
Anyone who wants to have a healthy gut and immune system and doesn't want to spend a fortune on testing varies gluten-free recipes before getting it right! Anyone who wants to gut out grains, increase their digestion while eating delicious foods Vegans Paleo/Primal Diets Raw Foodists Vegetarians Keto Diets Kids Moms, dads, brothers, mothers, sisters Those suffering from autoimmune, intolerances, or digestive diseases Those suffering from hormonal imbalances and mood swings Those healing from candida, skin disorders, and diabetes
What if I have food allergies or intolerances?
We understand that every individual is unique and we've designed your program with that in mind. These recipes are 100% gluten free and come with an accompanying guide with suggested alternatives and replacements so you never have to miss out! We have alternatives to all the recipe ingredients. If a recipe doesn't have an alternative listed, just comment below the recipe and one of our loving staff will be happy to find you one. The best part is, all ingredients in this course are free from soy, gluten, peanuts, agave, processed additives, dairy, meats and even cashews so you can enjoy with ease!
What Equipment do I need?
Spatula High-Speed Blender Tamper Knife & Cutting Board Large Glass or Metal Bowl White Tea Towels made of 100% organic cotton (for covering)
Pure Joy offers many online courses. What Course Should I Take First?
It depends on what type of education you are seeking. If you want to become certified through Pure Joy Planet as a Raw Plant-Based Chef, we suggest taking the Level 1 Raw Immersion Course, going through the certification procedure, and then beginning the Advanced Raw Plant-Based Culinary Arts Certification Online Certification Course. If you are just seeking to upgrade your skills or learn new gourmet recipes, any of the Advanced Modules would be perfect for you. If you are completely new to raw and plant-based food preparation, we suggest starting with Level 1. Level 1 course synopsis can be found in the Pure Joy Academy Course Page.
I want to learn how to make gluten-free food a lifestyle. Do you have a course that teaches me about eating everyday?
Great! We have a 7-day Gluten-Free Kickstarter Program that contains all you need to know in order to incorporate this as a lifestyle. Complete with a 7-10 day meal plan, shopping lists, delicious recipes for breakfast, lunch, dinner, snacks and elixirs/juices. Plus! Learn all about gluten and why using our tips and tricks will benefit you for years to come! You can find more information here: http://online.purejoyplanet.com/p/7-days-healthy-gluten-free-challenge