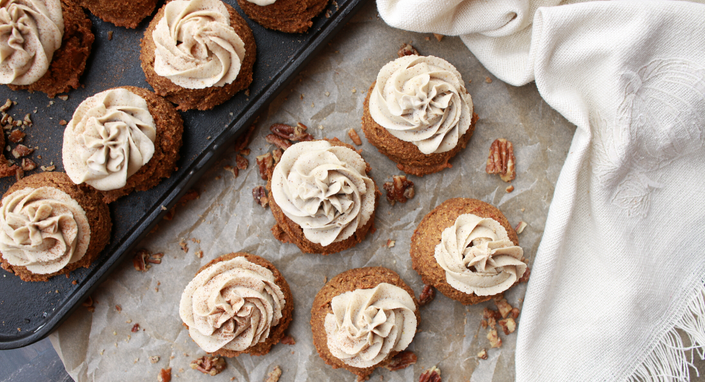 7-Day Gluten-Free Vegan Program
Everything you need to know to adopt a healthy gluten-free diet in just 7 days!
Watch Promo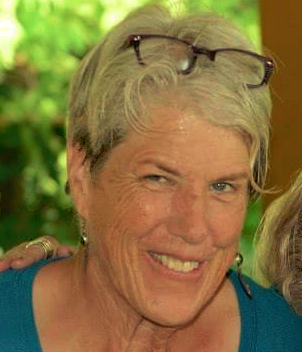 "Hi Katelyn and Elaina and Ali, thank you so much for the program. There was a lot of thought and care and encouragement the whole time and generous material. I was looking for a gateway back into health focus and this really help. Again, loved the program, thanks so Much!"
SAGE, USA
Are you ready to LOVE your body again?
It starts on your plate. Our 7-Day Gluten-Free, Plant-Based Program is designed to put you on the path to achieve the ideal weight, healthy body, and peaceful mind that you dream of. You are worth it!
This course will teach you:
How to nourish your body with high vibe, gluten-free, vegan, and paleo friendly foods

How to cut cravings for gluten and processed foods

How to feel confident in the kitchen with quick and delicious recipes
---
What's Included:
Printable PDF Recipe Booklet filled with color photos and delicious recipes. Try easy soups and salads, burgers, cookies and desserts. We don't use grains, soy, dairy, or processed sugars. Our recipes work!

7-Day Shopping List to make transitioning easy

Why go gluten free + 10 easy steps to get there without cravings or feeling deprived

How to nurture yourself into health - lose weight easier, feel more joyful, improve your mood and be a better parent, spouse and friend

How to stock your pantry and source the highest quality ingredients online

Guide on how to set up your kitchen for ease and success

Learn about juicing and blending - more than just green juice!

How to make unforgettable veggie pasta

The latest gluten-free nutrition books, articles and information condensed into an easy to understand format
Don't worry, this program does NOT include deprivation OR a scale...Feel better in your clothes and out of them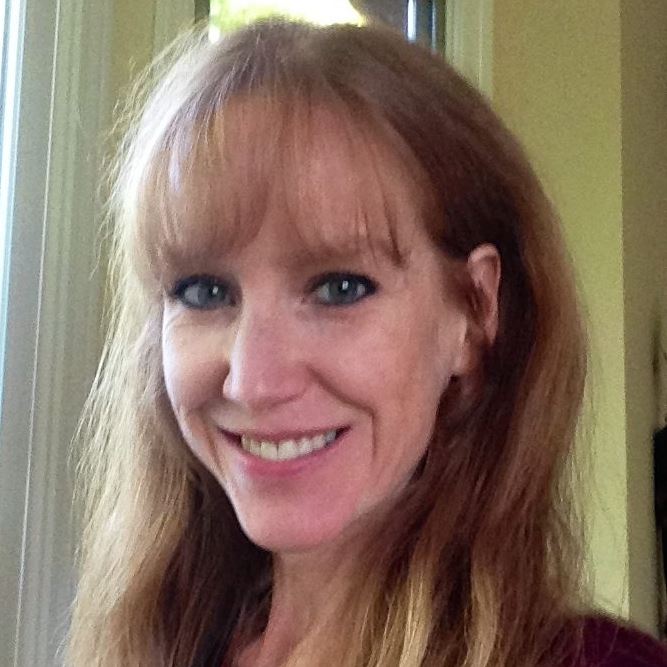 "So, I want to thank The Pure Joy Team for this wonderful Program! I really enjoyed it and am still working my way through the materials. I just watched the skin care video and love all of the recipes and ideas! Thanks again and I'm excited to continue in this group and on this path."
- Kelly
Your Instructor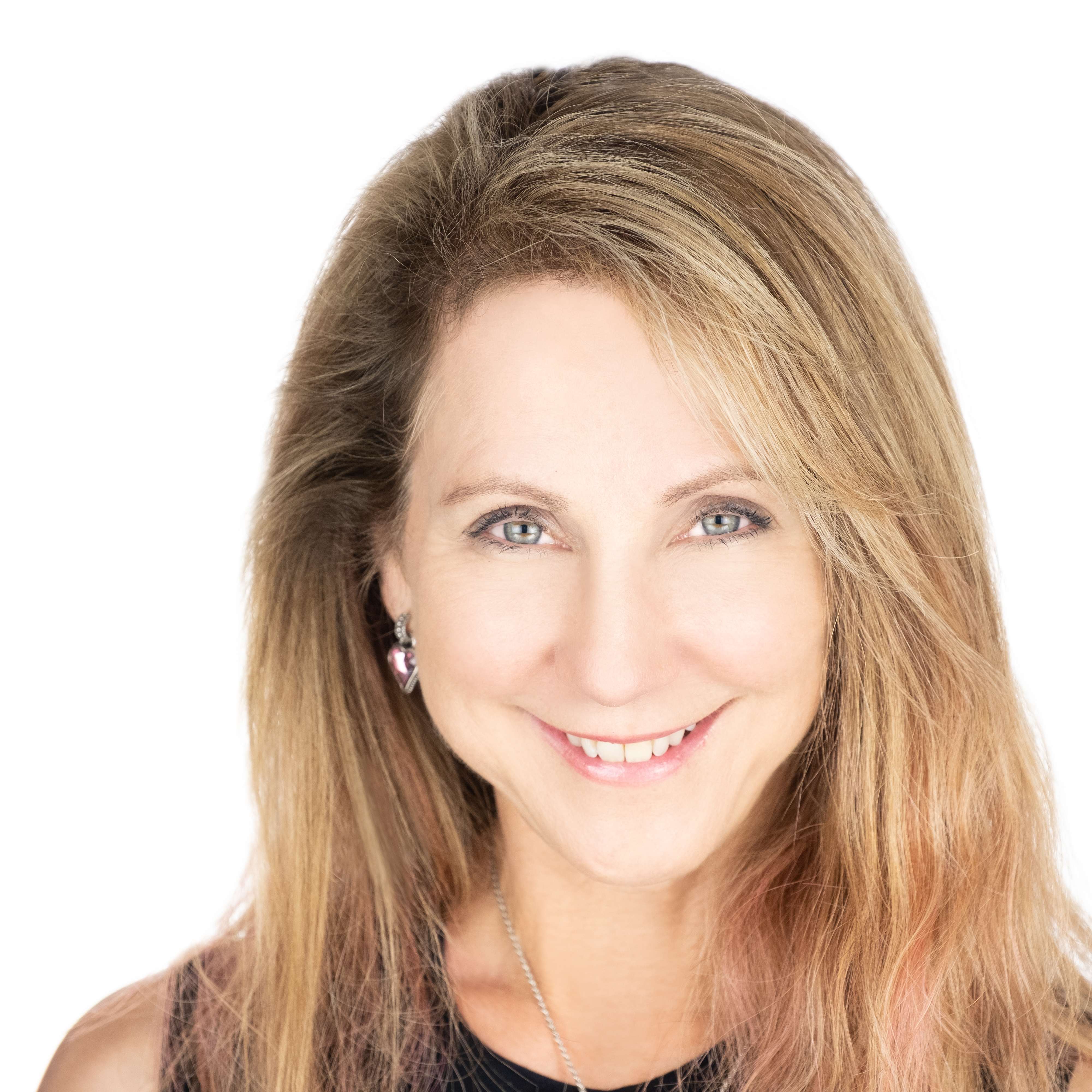 Elaina Love is a leading authority on nutrition and health. She's an author of 3 plant-based recipe books, a speaker, and an internationally renowned chef with over 20 years of experience. Elaina Love is the founder and director of Pure Joy Culinary Academy, a cutting-edge plant-based culinary arts and nutrition school. The Academy is designed to teach students how to prepare the best meals on the planet while healing and nourishing their bodies.
Over the last 20 years, Elaina's low glycemic, grain-free, full-flavored holistic recipes, and gourmet dishes have shaped the vegan food industry. She has coached and inspired hundreds of aspiring chefs and individuals who want to change their life, both in person and through her online programs.
Through whole, and mostly plant-based foods, cleansing, and fasting, Elaina has healed herself from a serious case of systemic candida, chronic fatigue, hormone imbalances during menopause and cleared up her severe skin problems. She is the creator and producer of the first-ever nut milk bag, The Amazing Nut Milk Bag, and continues to create new recipes and content for online courses and retreats.
Frequently Asked Questions
When does the course start and finish?
The course starts now and never ends! It is a completely self-paced online course - you decide when you start and when you finish.
Should I buy only organic ingredients during this challenge?
We are very passionate about eating organic foods not only for our health but the health of our children, husbands, best friends and community! Foods containing GMO's are very harmful to us and the environment. But it's not always possible to find organic produce where you live or depending on the time of year, certain foods are not available organic. That's why we give you a list of the most important foods to buy organic.
What if I can't find some of the ingredients or am allergic to an ingredient?
We understand that every individual is unique and we've designed your program with that in mind. Not to worry! We have alternatives to all the recipe ingredients. If a recipe doesn't have an alternative listed, just comment below the recipe and one of our loving staff will be happy to find you one. The best part is, all ingredients in this course are free from soy, gluten, peanuts, agave, processed additives, dairy, meats and even cashews so you can enjoy with ease!
Do I need a juicer?
No. We do however suggest having a blender at the minimum.
How do I continue after 7 days?
We find our students have the most success when they have support! Recruite a buddy to join you or get your family involved. It's easier together! Or, if your family isn't on board yet, join our 4-week Spring Love Camp Program and get a lifetime of support from our Love Camp community.
How long do I have access to the course?
How does lifetime access sound? After enrolling, you have unlimited access to this course for as long as you like - across any and all devices you own.
What if you don't suffer from celiac disease and don't think you are gluten intolerant? Should you still not eat gluten?
Great question. I get asked this all the time. The big problem with glutenous grains is among the highest toxic load of any other industry. Why? These grains (in the USA) are highly modified and contain a high count of pesticides, GMO's, and mycotoxins. These toxins are extremely harmful to the organ systems of the body, causing inflammation which leads to many other diseases which I list below...also Newly surfaced medical evidence is showing that glutenous grains can be destroying your brain! Even whole grain bread is not the healthy alternative we once thought it was. Eating gluten can be tied to dementia, ADHD, anxiety, chronic headaches, depression, and much more. If you are not sure if gluten is causing you problems, try a 1-week experiment and stop eating it. The real proof is when you add gluten back in and find that you feel tired, foggy, lack of energy or digestive distress. More symptoms of gluten intolerance are rashes (especially in kids) headaches, weight loss, weight gain, intolerance to dairy, heavy PMS symptoms, malabsorption and more. From a scientific perspective and nutrition side, gluten doesn't have enough nutrients or life-giving properties to make it worth consuming anyways! Especially the conventional grains... The other major problem with gluten, besides the big issues of pesticides, GMO's, and mycotoxins actually lies in the inflammation caused by gluten in people with celiac disease or non-celiac gluten sensitivity. But inflammation from wheat is also a problem even for people who aren't sensitive to gluten specifically. Amylase trypsin inhibitors (ATIs for short) that can provoke an inflammatory immune response in the GI tract by stimulating immune cells. This occurs in people regardless of whether they have celiac disease or not – it's a completely different problem from gluten and it can cause trouble for you regardless of whether or not you're sensitive to gluten in particular. Inflammation in the gut contributes to a problem called intestinal permeability. The gut has a very complex system of "border control" that lets digested food into your bloodstream (this is how you get nutrients from it) while keeping everything else out. Every day, you swallow millions of random viruses, bacteria, indigestible molecules like dust, and other stuff that needs to go out the other end, not into your bloodstream. So just because you are not sensitive to gluten today, being proactive about limiting gluten in the diet is very beneficial so your body doesn't have to work as hard breaking down the gluten proteins. Inflammation, over time is what leads to degenerative diseases, increased aging, and arthritis and a whole list of inflammatory diseases. Inflammation is the cornerstone of Alzheimer's disease and Parkinson's, multiple sclerosis... What we find, though, is that people will replace gluten with not so beneficial alternatives like highly processed gluten-free flours and fillers which are when we get people feeling worse than when they were eating gluten. That is why we designed this course so that we could educate you on the healthy alternatives to both gluten and gluten-free products. Gluten also does not contain nearly enough nutrition or life-giving vitamins/minerals to even make it worth consuming. Not to mention, people with blood sugar sensitivity or diabetes should really stay away from gluten because of the high sugar content of these grains and their effect on spiking insulin and blood sugar. All that being said, if you still feel that gluten is increasing your health and leading to a better lifestyle, by no means give it up completely. Maybe try replacing a few of your glutenous meals with the alternatives given in this course. You won't become sensitive to gluten if you still decide to consume it in moderation :)
So many gluten free recipes call for corn, oats and soy to replace wheat. I have allergies to all these and find it difficult to make so many recipes.
Have no fear! This is one of the main reasons why we want to bring this information to you.....replacing gluten with corn, soy and oats is NOT the optimal way....these grains and ingredients can actually cause more harm than their gluten counterparts. Exactly why you will not find us using any of those ingredients in any of our courses. We suggest replacing these with coconut products (so beneficial), seeds like flax and chia, sunflower and pumpkin (which make amazing flour bases) and try out some of the recipes in this course. We also use sweet potato in place of a lot of heavy grains!
This 7-Day kickstart to a healthier more vibrant life is a sneak peak into our New Years 4-Week Plant-Based LoveCamp! If you love these first 7 days, you can move right over to our 4-week program which includes LIVE, interactive calls, personal questions answered via email, and Online Support Group through 4-weeks of delicious recipes, fitness programs, body care, meditation activities, nutrition education and total transformation!
We want to congratulate you on taking charge of your health and going on this journey with us! We hope you enjoy everything we have created for you and if you have any questions at all, just hit reply to this email as we are here to help!
It is my intention to bring pure joy and gourmet bliss to the planet, and I hope you experience this through your plant-based love camp program. I'm so happy you are here, as together we can transform our planet, one bite at a time!
With Love and Joy,
Elaina Love and the Pure Joy Planet Team