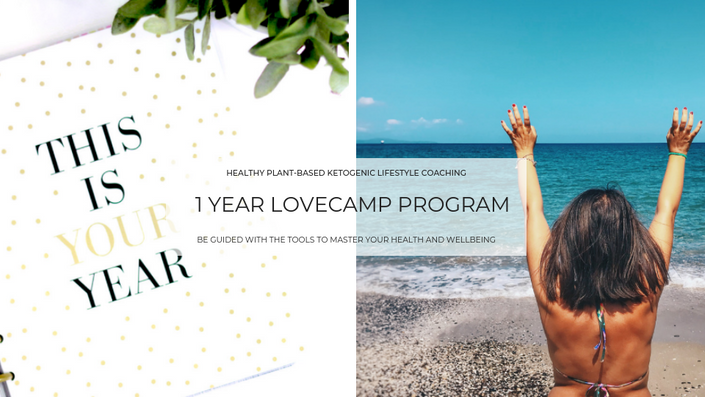 1 Year Plant-Based, Ketogenic Lifestyle and Coaching Program
Master your physical shape, mental clarity, balanced mood, energy and hormone health. A fully guided Mind/Body Wellness Program
Enroll in Course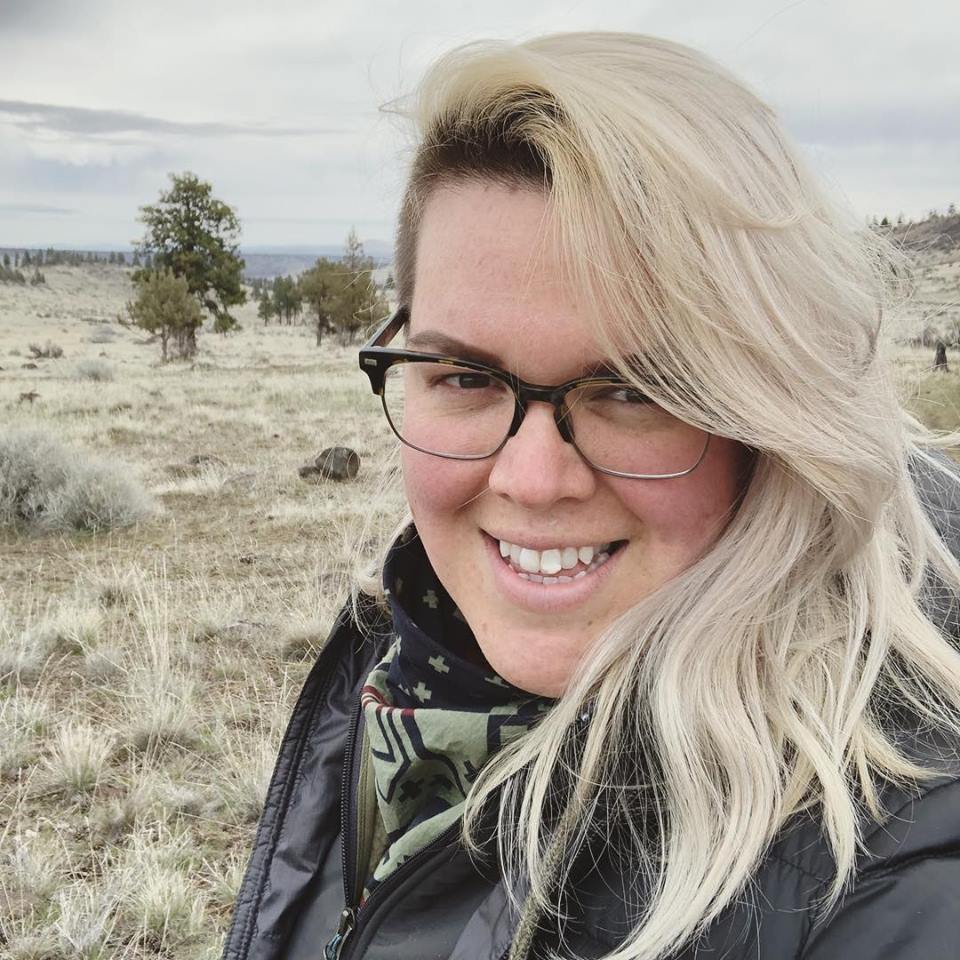 "I'm completely in love with this lifestyle. I feel such a sense of control over old junk food cravings, I don't feel the need to snack, my energy, mood and focus are all very steady and even. I'm drinking a quarter of the caffeine I used to. I love the beautiful food I get to eat, in fact, I've been so happy with my Keto lifestyle that my girlfriend has decided she wants to jump on the train!! I'm feeling super empowered and grateful, so again, thank you all for being a part of this journey."
- Lou H.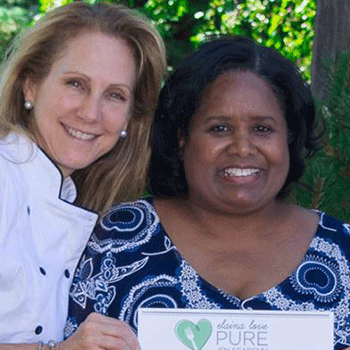 "I am super happy, and feeling better and better physically and mentally, every time I look at myself in the mirror I say nice words to me, like you are so beautiful lol it makes me feel good and when I am taking a shower with natural soaps I feel like a princess. I love myself, this camp is helping me so much that I will continue, I love it, my attitude is changing too, my skin is so soft, I can't thank you enough!"
- Jeanette, USA

Private Coaching Sessions. Get one-on-one coaching at the end of each month with 2 of our team coaches. Get your specific health, body, and weight questions answered with individual support. Our full team bio and details below.
Weekly Coaching Calls with the team. Our discussion based coaching calls are a chance for you to interact, learn, and ask questions live with the entire group.
Monthly Weight-in's and full body health assessments throughout the year. You are required to submit a full body photo (for the team only) and full body assessment sheet so we can track your progress throughout the year. Trust me, this is key! Even if your goal isn't weight loss, your body, skin, and hair are all going to change!
Daily and weekly check-in sheets. This is beyond journalling as we will be giving you daily journal sheets with questions to check in with yourself followed by a weekly assessment. Your personal coach will asses your answers at the end of each month.
Tracking. We require blood sugar and ketone testing. We expect you to track your levels as only you know what you are doing. If you pig out and find your ketones disappear or your blood sugar spikes, this is perfect feedback. You will submit your records to your coach monthly.
Special health experts. We will have one guest speaker each month to talk about things like hormone balancing, superfoods, essential oils, CBD, fasting, etc. (this is basically a private group Q&A from an expert in the field of keto, fasting, and biohacking)
Monthly Recipe E-Books. Each month you will be sent a full recipe book containing the weeks' meals; complete with food macros and ingredient alternatives. *All recipes are holistically focused, grain-free, plant-based, and low in nuts*
Live Video Cooking Classes. Each month, one of our chefs will be live for a video cooking class. We cover basic to advanced recipes, food prep lessons, medicinal mushrooms and superfood recipes and more.
Shopping List Hand-Outs. Learn how to create your own shopping lists from scratch based on what you have in your kitchen and what recipes you are going to prepare for your week. Plus! We give you our best brand sources + pricing research!
Nutrition, Superfood, and Supplements hand-outs and video lessons so you know exactly what to take to enhance your program, individual to you. Learn the most current nutrition science about hormones, gut health, intermittent fasting, exercise nutrition, blood testing, spiritual health, and more
Accountability Buddy. Check in on your wins and challenges with the group. Be accountable for your health and happiness! Get support when you need it most by another liked minded goddess on her own health journey.
Lovecamp Rejuvenation Retreat in MT. Shasta, California. This is optional and is brought to you at discounted rate of only $300. Learn, cleanse, rejuvenate with us on the spiritual mountain of Shasta.
Ongoing Support and Networking with our

Private Facebook Support Community.

We pride ourselves on our support system pre and post program. We want you to succeed in your health goals long after your program is done! Plus, receive bonuses and get our latest recipes by staying active in the group.
---

Everything in this program is about learning what is right for you. You will get to try a lot of different options and ways of moving, learning and eating. By the end of the year, you will know exactly what food or exercise does to you, what and how your body and blood react, and what to do if you get off track (there is always a formula that works for each individual that will motivate them to stay true to who they wish to be). We will help you find that formula. You will be testing your blood and ketone levels and with the help of our certified Nurse Practitioner, Jennifer, get to know how YOU work.
Food Prep with Ease. Get instructions on how to prepare all of your meals and snacks on Sunday for the entire week. Then you will be ready to go all week (no excuses) and can just add in daily fresh produce as needed.
Create your own recipes. During this year, you will have enough prep experience that you will be able to make something that is unique and catered to your tastes. Submit it to the group as a recipe for feedback and to learn advanced chef skills. You may even decide to record a demo of your recipe and submit on facebook group for feedback
Create your own shopping lists. Once your kitchen is stocked from the shopping lists we provide, you will be able to create your own lists. This is how you become adept in the kitchen and can truly survive on your own. We teach you how to make this a life-long practice.
Make your own meal plan. After the first few months together following our recipes, you will be able to figure out what foods work best for you and create your own weekly plan with the plant-based keto guidelines in mind.
Create your signature recipe. Create your perfectly customized smoothie or salad or meal that you can fall back on and that has your special tastes in mind. Something that will be your "go to" anytime.
Follow Your Keto Daily Guidelines. Learn what your daily carbs, fats, and protein should be for you. Learn what that entails and get lessons on how to track yourself on the Cronometer app. This will be a practice for life.
Adopt a Fasting Lifestyle. We incorporate a weekly or bi-weekly fast during the program and encourage you to keep up the practice for the rest of your life - You will try all kinds of fasting menus that we layout so you can find the best match for you.
Daily Meditation Practice. Follow our guidelines and suggested guided meditations. Learn how to make your own sacred space (alter) to meditate and dream in front of. Again we will put a plan in place to make sure this is something you will continue for life.
Practice Ideal Rotation Diets. To keep the body and metabolism guessing. Feast/Famine: 1 or 2 Carb up days (this can just be going from 20 net carbs to 50 net carbs, not a lot), 2 Fasting Days, 4 Keto Days.
Weight Balance. Reach your weight loss goals and keep your body right where it is supposed to be by loving yourself through the process. We will be doing shedding and releasing meditations, guided visualizations, and full body cleansing to reach this state of balance.
Blood Sugar Levels and Ketone Level Testing. Learn the importance of testing your glucose levels and ketone levels. Learn how to do it and get expert guidance from our nurse practitioner Jennifer Ikemoto (diabetics can schedule one of their monthly consults with her)
Full Body Cleansing. As part of the program, you will be guided through 3 liver cleanses and 1 kidney cleanse to shed the body of anything holding you back from reaching your weight and wellness goals.
Body Care. Did you know that a lot of hormone disruption is about how you treat your skin and what you put on it? This is just as important as what you eat. Skin brushing tutorial, bath recipes, How to cleanse the bathroom of "bad" products and what to replace them with.
Household product overhaul. From Dishes, laundry, cleaning products, and air purification. Plus essential oil (home environment) tutorial.
Hormone and Thyroid support techniques.
Music and Sound. You attract what you to listen to most (sad love songs, degrading women, etc.) We will provide uplifting playlists and binaural beats (brain balancing) to serenade your life by.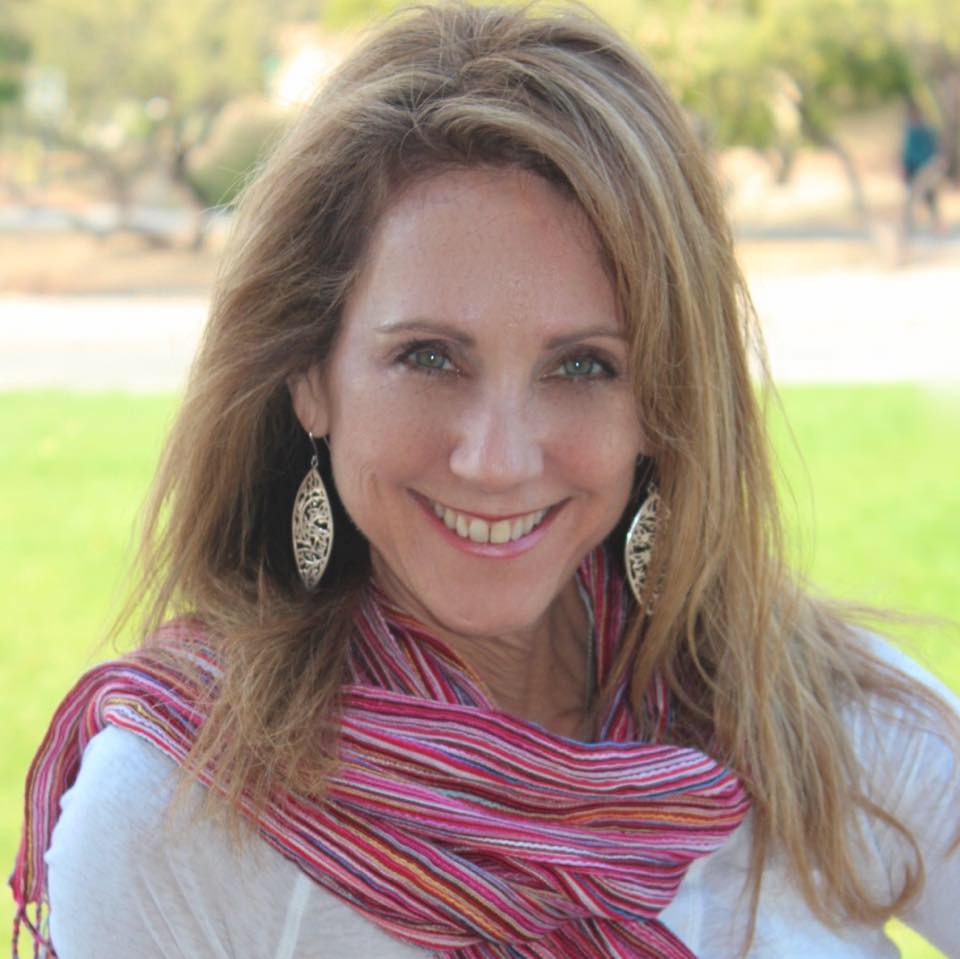 Elaina Love is one of the pioneers in the steadily growing plant-based keto food movement. She is the founder and director of Pure Joy Planet and Pure Joy Culinary Academy. Elaina's teachings focus on low carb, healthy fats and full flavored holistic plant food. As the author of 3 vegan recipe books, Elaina has created healthy recipes that taste great. Living a clean, holistic lifestyle since 1997 enabled her to heal herself form Candida and food allergies. She has gained a reputation for recipes that turn out great every time. Her courses will teach you how to feel satisfied and energized on low carb, high flavor plant nourishment.
Elaina will be teaching you her exact lifestyle that she has developed over the past 20 years while healing her own body. She is an expert on pre-planning and preparing for success, intermittent and extended fasting, hormone balancing through menopause, superfoods and supplements, spiritual health and cultivating a mediation practice and much more. She will be available to answer your questions on scheduled calls and in the private facebook group.
Katelyn is Pure Joy Academy's Instructor and Operations Director. She specializes in healing autoimmune through low-glycemic, gluten-free, plant-based foods, with an emphasis on medicinal herbs, medicinal mushrooms and superfoods.She is passionate about detox since she was able to renew her health through cleansing and nourishing her own body.
Kate has taught and facilitated raw food chef trainings, detox retreats, classes and workshops around the world for years. She is a private chef and works with clients one-on-one to help them transition to a healthier gluten and grain free diet with delicious alternatives. She'll show you the top superfoods and which ones you should start with, how to make healing Medicinal Elixirs using herbal medicine and tonic teas, everything you need to know about medicinal mushrooms, adaptogens and why you need them to heal your gut and boost your immunity.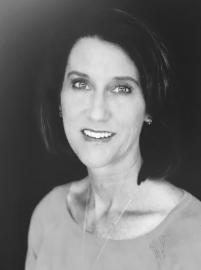 Jennifer Ikemoto has a BS in Nutrition, A Masters Degree in Nurse Midwifery and is a currently working as a Nurse Practitioner/Midwife. She is trained as a certified diabetic educator (CDE) and has specialized in working with pregnant diabetic women.
She has 28 years of experience in the healthcare field working with women for their reproductive health care. Currently, she works as a midwife in La Jolla California where she implemented innovative practices to assist women in shortening and easing the birth process.
Jennifer's specialty in our course is to offer counseling and coaching on balancing blood sugar, improving brain health, and education on creating a healthy gut biome and the gut/brain connection.
Jennifer incorporated a Ketogenic and Whole 30 diet over 2 years ago and has healed her IBS (irritable bowel syndrome), improved her brain health, balanced her blood sugar and maintains her ideal weight as a result. She is a strong advocate of exercise and will be addressing her favorite ways to incorporate it and the effects it has on increasing BDNF (Brain-Derived Neurotrophic Factor). Jennifer will also be discussing recommended lab work to assess your health, the importance of sleep and stress levels on the brain and how weight loss ties into that.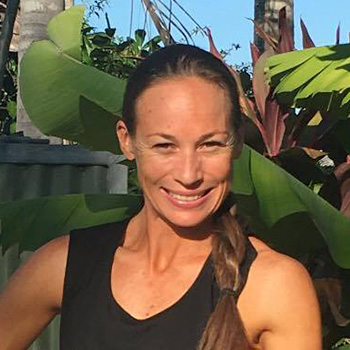 Ali Stringer is a Pure Joy Certified Food Chef. She loves teaching and sharing her fitness & food lifestyle with others. Ali is a married mother of two beautiful boys living in Darwin, Australia. Ali will be guiding you through some awesome workouts that you can tailor to your specific fitness goals.

Ali discovered Plant-Based living during one of her trainings and has never looked back. This diet change helped her to win her next competition and fall in love with the Pure Joy way of eating. As our fitness Guru, Ali will guide you through live workouts. Learn about home fitness vs. gym, weight loss strategies, different kinds of cardio for your body type. Her lessons can help you hone in on your personal fitness goals and plans.

Elaina Love's 1-Year program is the most comprehensive program for women who are looking to lose weight, balance their hormones, live a more energetic, balanced and spiritually connected life. Elaina's lifestyle techniques and biohacking for women have taken her and hundreds of her clients from sluggish, unhappy and on a yo-yo weight gain/loss cycle to fully balanced and able to maintain optimum weight and healthy lifestyle choices.
Do you want more energy, more focus, better bowels, fewer mood swings, and a feeling of total well-being? We've got a full immersion supportive program that is delivered to your inbox in an easy-to-digest, go-at-your-own-pace way.
Since we know willpower doesn't work, we have the tools and techniques to keep you on track without needing to shame or guilt yourself out of food. From accountability buddies, weekly support calls, monthly one on one evaluations, and daily group coaching, we create an environment of complete transparency, safety, and love so you can feel good about letting us support you to reach your highest goals without shame or fear of failure.
The reality is, weight is just a symptom of something deeper. Don't we all want to feel better, have better sex, clearer skin, stop feeling bloated, sleep better and feel happier? When we give you the right sustainable tools - healthy delicious, easy to make food, a plan to stick to, daily meditations, vision boarding, and intention setting classes, journalling - we can tap into the problem areas and make real lifelong breakthroughs.
How the Program Works

---
Get cooking with over +300 plant-based ketogenic recipes and cooking classes. Find out what it's like to live in a healthy, vibrant body!
We've got a team of experts who are adept in all areas of wellness. Get the info on the most cutting-edge nutrition and diet information and personal lifestyle guidance from Elaina Love who has been practicing these methods for over 20 years. Learn all about which superfoods, herbs, and supplements will balance hormones, and truly nourish you! Learn about how to heal from auto-immune, replace chemical household products and body care products with home make or store bought natural products (chemicals have a lot to do with hormone imbalances) and how to concoct your own medicinal teas and smoothies from our herbal expert, Katelyn Louise. Our Registered Nurse on the team, Jennifer Ikemoto will teach you what is important to know about testing your blood for certain markers to make sure you are on track for a long and healthy life. She is here to guide and support you with any of your medical questions.
We know health and even weight loss has much more to do with overall lifestyle balance than just food. That's why half of our full year program is focused on everything that is involved to be your fully realized self and not just focusing on food. We will be going deep into our personal relationships with food and family/life dynamics to help you break through blocks and plateaus and reach your perfect body BALANCE.
---

You will get all of your materials well ahead of time (provided you register early) so you will have plenty of time to shop and prepare. Not much mental preparation is required since the meal plan is full of easy and delicious recipes and easy to follow. You will make blended low carb smoothies, soups, nut milk, energy bars, grain-free crackers and bread, delicious granolas, delicious entrees such as noodle dishes, curries, stews, pizzas and vegan cheese, all free from gluten, dairy, and processed ingredients. Desserts will include delightfully simple chocolates, shakes, puddings, cookies, brownies and more. Everything can be made at home from scratch. Plus, if you don't feel you will have time to make everything at home, we have included shortcuts and a list of pre-made, store-bought products (such as crackers, granolas, and other goodies) that are almost as good as making it from scratch.
Each monthly recipe book is delivered straight to your email, and includes absolutely everything you need—from what to shop for, how to prepare meals and how to stay on track, motivated, and moving forward, no matter how busy you are! Need more help with food prep? Our prep coach, Ali Stringer, will be meeting with you once a month to help you with strategies to plan your meals ahead of time.
---

Curious to try keto but can't tolerate dairy or eggs? So many recipes in the keto world are surrounded around cheese this, cheese that, casseroles, quiches, fried bacon and eggs... it seems impossible for all of us not interested in those food choices.

That's why we created a program, for everyone - vegans, lactose intolerant people, autoimmune, diabetics, menopausal women, etc. All recipes are entirely free of gluten, dairy, processed foods, and processed soy, so you can truly feel what it's like to eat clean, cleanse your body safely, and open yourself to a whole exciting new way of eating.
Elaina created this program based on recipes she used to shed weight, get rid of night sweats, and balance her hormones and now you can enjoy them too! Plus, every recipe is keto approved, complete with carb, protein, and fat macros calculated for you so you can take the guesswork out of tracking. We pride ourselves on the variety of recipes we bring to a plant-based ketogenic lifestyle.


We all get off track, even me! Where are you getting off track and why? What keeps you from reaching your highest energetic self? From the very beginning of the program, you will receive a self-evaluation and goal sheet that you will fill out each week. At the end of each month, you will get a personal video chat with Elaina, Kate, Jennifer or Ali to assess your goals and target any problem areas or places in your life that we need to give more attention. We will also have group coaching call once a week (with one week off each month). These calls are discussions based on the group needs, questions, and topics that will progress and get more profound as the months go on. For example, we start with basic nutrition concepts, daily practices, and build on our goals and new skills.
Each person has their problem areas and weaknesses they can improve on. Whether you are a night eater or have a hard time with social pressures (eating out, parties, social gatherings, etc.), we will teach you our tried and true tools to change your habits and replace them with new, easy to stick with ones.
---

Learn how to do 1-day intermittent fasts (gradually) and experience the benefits so many of our clients have had. Did you know that fasting on green juice for 24 hours (or less than 500 calories) will lower your IGF1 factor? This Human Growth Hormone is necessary during our formative years, however, as we age, an excess of it can contribute to cancer, premature aging, and diabetes. When we give the body a break once a week, we reduce our IGF1 and thereby disease-related illness. We incorporated a fasting day every Sunday for the year to be an optional Intermittent fasting day. We recommend drinking up to 1 gallon of green juice (no fruit, carrot or beet juice) on Sundays. Green juice will give you plenty of minerals and ease the hunger pains, without loading you up on fat, carbs, salt or protein. Most people report increased levels of energy on their fasting day.
---
"I dry fasted for 38 hours. I felt I could have carried on. I've been watching your videos and I totally get now why you love it so much! It really is so much easier. My focus was amazing and I was really motivated all day and got so much done. I will absolutely do it again, in fact I'd much rather dry fast than drink water which is what I usually choose to do. I expected to have cravings but I had no thoughts about it at all. It really was a breeze! Let's see how I go next time!" Michelina
---

This is also a lifestyle chef training where you will learn hundreds of new and exciting low carb, plant-focused recipes. By the end of the year, you will be a complete professional knowing all the ingredients, spices, how to make your own condiments, granolas, breads, crackers, treats, family friendly meals, where to buy your ingredients, how to make shopping lists, how to make anything from scratch, create your own recipes, get in the chef mindset, and much more! *High quality humanly raised animal products IN MODERATION is also discussed.

---

Join A Community and Team That Has Your Back
Changing one's eating habits without a support network in place can be tough. That's why we are proud and excited to add you to our Lovecamp community for life where you can connect with others on a similar path, get advice, and ask us questions anytime. Each Monday you will join Elaina, Katelyn, and the whole flexitarian group LIVE with our weekly coaching calls. We encourage you to be on our webinars live, as this is when you can interact with our team and other women in your program. Plus, you are immediately added to our Private Facebook Support Group within the Academy, so you can ask, learn, and interact with a community of women that has your back.

"I think the program works like an adaptogen for each of us. We get out of it what we need, since we are all coming from different places in our own health. I'm sleeping more deeply and for longer periods and it's wonderful. I feel lighter. I'm also eating lots less; deciding to honor my intuition and not over do it. My struggle would normally be in the late evening, but I've really been trying to get in touch with why I would previously want to eat late - and then I don't do it at all. Super excited for all of the positive changes that each one of us is experiencing."

"May many blessings come your way. A huge hug for everyone and everything you have introduced to us. I have no clue where'd I be if it wasn't you and your team. You have also blessed me with a beautiful mentor"
- Keli A.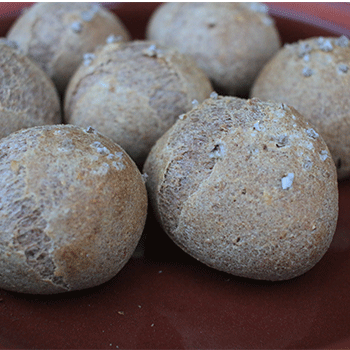 "I love these Keto rolls and they are a life saver as a go to cracker of bread substitute. Mine turned out great! Flavor is really good. I spread one with the Brazil Nut Parmesan in our recipes and it was amazing!"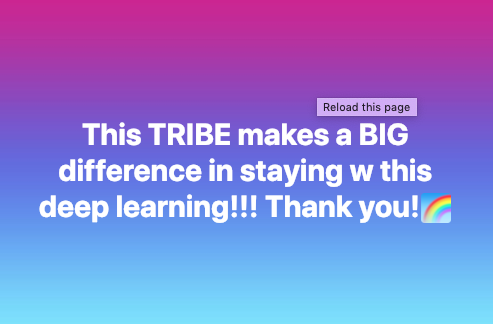 "This TRIBE makes a BIG differnce in staying with this deep learning!!! Thank you!"
- Lori H.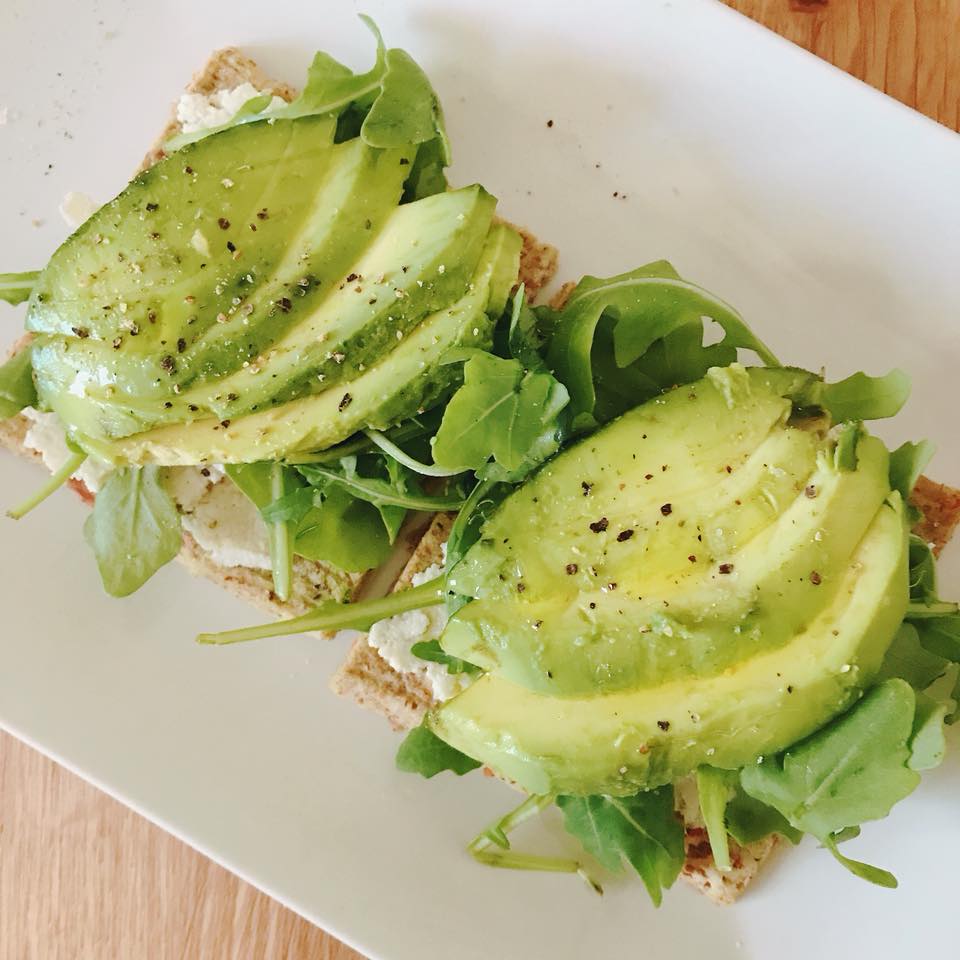 "Breakfast Toast for lunch. PJ Signature Flat Bread fried in coconut oil. Spread with a raw garlic mustard, topped with arugula, avocado and Himalayan salt and pepper.Delicious!
:-) Have never cooked arugula before have always had it as a salad so that was interesting."
- Michelle Baker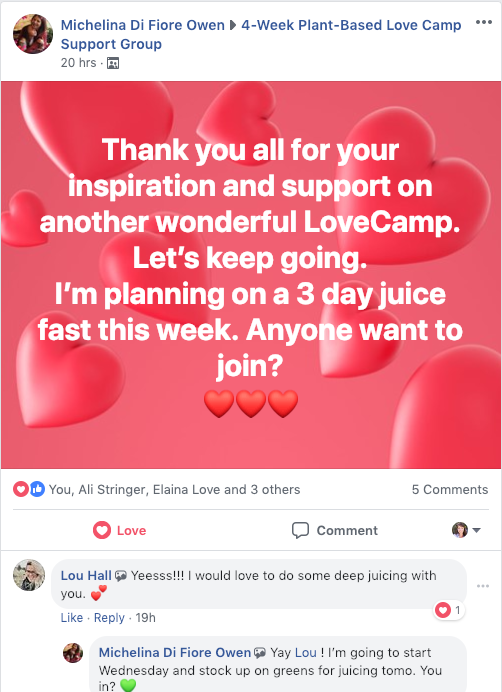 "Thank you all for your inspiration and support on another wonderful lovecamp. Let's keep going! I love the coaching sessions even though I'm on a different time zone it makes me feel closer to everyone taking part and also love the support we get and topics covered also enjoy the guided meditations which help me sleep and night and wake up 'in tune.'
The Facebook page is also great as we all connect with each other in real time and can keep inspiring each other to carry on.
As for the recipes, there's so much choice and I've enjoyed every single one. There's really no excuse to get bored! Plus I'm feeling great!
I've had an amazing year since finding you guys, retuning my health, working on my Certifications and looking forward to more."
- Michelina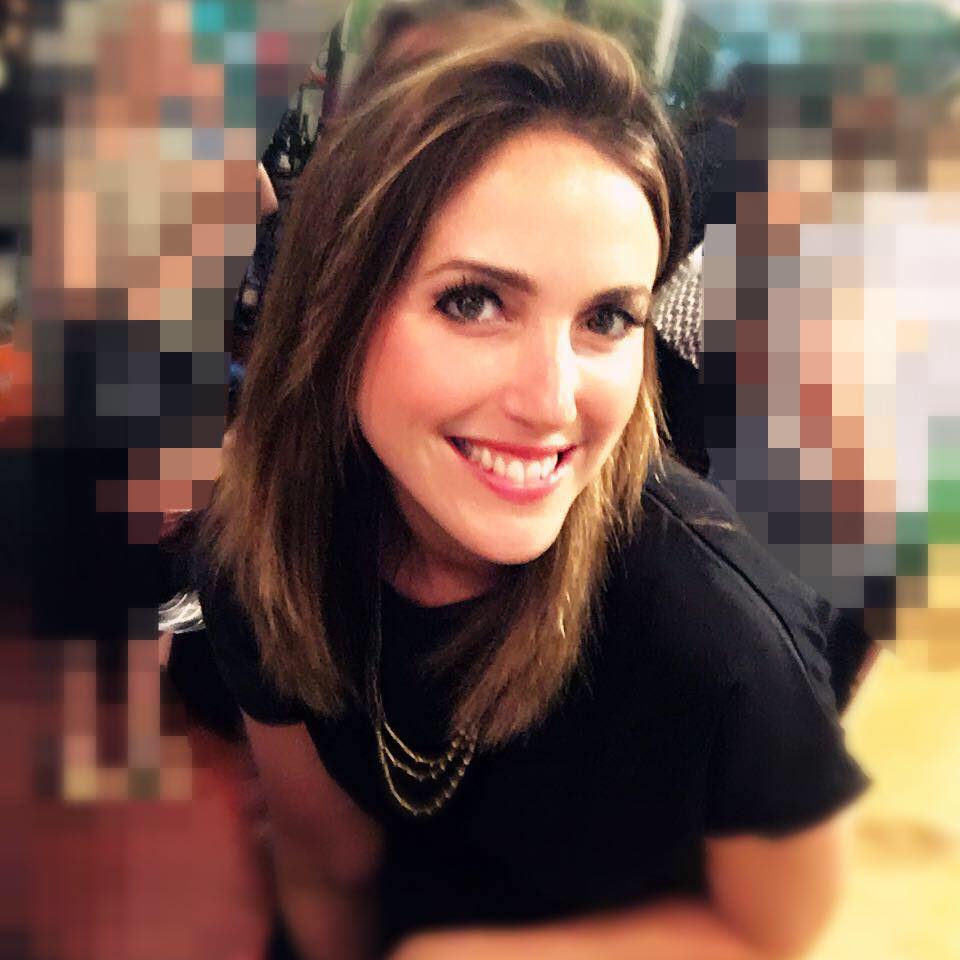 "I managed to fast until 12pm (which is an accomplishment for me - I'm always thinking of food/snacking and have something to eat/drink as I wake up). To distract myself I went for a jog and took my time getting ready before making a new batch of flat bread
🍞. Broke my fast with a green celery juice which was actually super filling and leftover mushroom soup and a small serving of the pumpkin & kale bake - I'm stuffed! Small achievement but it's energizing and encouraging. I'll try to do this again and be more mindful about my attitude to eating...
"
- Susanna Muir, United Kingdom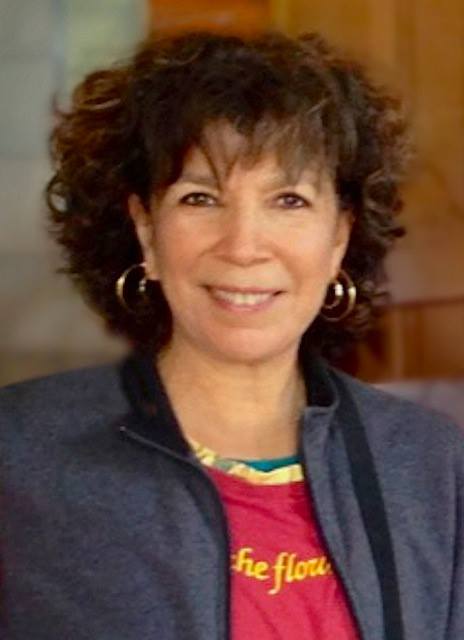 "Ive been a vegan for over 30 years but wanted to take my health to the next level. So I joined these Love Camps and best decision ever! I can work at my own pace and have the support from the Team and group. The recipes are high vibe, and a mixture of raw and cooked, full of superfoods, and delicious. I love the options to make the meals more Keto friendly. I also joined the Online Level One Certification program which I work on at my own pace. This really suits my lifestyle. We not only get great recipes but education on so many other health topics. Elaine, Katelyn, and Ali keep up on all the up to date health research and i always feel well informed by their wealth of knowledge."

- Jasmin J.
Frequently Asked Questions
WHEN DOES THE YEAR START?
This year-long program starts March 1st, 2019 to February 28th, 2020. A 4-day retreat is also integrated into the program which is in Mt. Shasta, California, July 18th-July 21st, 2019. (this retreat is not required but highly encouraged)
WHAT IF I HAVE FOOD ALLERGIES OR INTOLERANCES?
We understand that every individual is unique and we've designed your program with that in mind. The recipes are 100% gluten-free and meal plans come with an accompanying guide with suggested alternatives and replacements so you never have to miss out! We have alternatives to all the recipe ingredients. If a recipe doesn't have an alternative listed, just comment below the recipe and one of our loving staff will be happy to find you one. The best part is, all ingredients in this course are free from soy, gluten, peanuts, agave, processed additives, dairy, meats, and even cashews so you can enjoy with ease!
WHAT EQUIPMENT DO I NEED?
We do suggest having a high-speed blender like a Vitamix at the minimum. A juicer and dehydrator are recommended but not necessary! You will get a full detailed list of equipment and sources we recommend when you register!
SHOULD I EAT ONLY ORGANIC DURING THIS PROGRAM?
We are very passionate about eating organic foods not only for our health but the health of our children, husbands, best friends and community! Foods containing GMO's are very harmful to us and the environment. But it's not always possible to find organic produce where you live or depending on the time of year, certain foods are not available organic. That's why we give you a list of the most important foods to buy organic.
WHAT HAPPENS IF I FALL BEHIND IN THE COURSE? CAN I STILL ACCESS THE COURSE MATERIAL AFTER THE COURSE FINISHES?
The best part about the program is all the recipe manuals, shopping lists, meal plans, and downloaded lessons are yours forever! The course platform itself you can reference the course at anytime for up to a year. Many of our love campers redo the course over again!
IS THERE ANYTHING IN THIS PROGRAM THAT CAN HELP W HORMONE IMBALANCES, SPECIFICALLY MENOPAUSE?
You are in luck! We have a whole lesson on hormone balancing by our naturopath, Ritamarie Loscalzo. Most importantly, this program gets rid of the acid forming foods that can make menopausal symptoms much worse. This lifestyle is highly alkalizing and nourishing to our organs which create healthy hormone production. Also, many of the foods eaten on this program are phytoestrogenic, which means they help the liver detoxify harmful estrogens or an over-production of one hormone over another. Imbalanced hormones that can occur during menopause can be caused by a sluggish liver - which is also why this lifestyle can help!
AFTER THE PROGRAM ENDS, IS IT STILL POSSIBLE TO ASK QUESTIONS IN THE SUPPORT GROUP?
Yes, actually we highly recommend it! We are very active in the facebook support group and will be on there daily answering your questions. We want to make this a really connected community so we encourage as much interaction as possible during and post love camp!
HOW LONG DO I HAVE ACCESS TO THE PROGRAM?
How does lifetime access sound? After enrolling, you have unlimited access to your downloadable recipe manuals, shopping lists, fitness plans, and meal plans for as long as you like.
DO THE MEAL PLANS INCLUDE SNACKS?
Absolutely! Though I have a feeling you'll be surprised at your lack of hungry when 'snack time' rolls around. Many people on this program find that they are satiated longer and eat less frequently. But we always factor in a snack or 'sweet treat' option in each meal plan.
IS THIS A PROGRAM FOR WEIGHT LOSS?
Though we don't create an environment where weight loss is our first goal, it is a big priority for our participants. This program is designed to get you back into balance, so weight loss is a common 'side effect.' Take it from Christina who lost 38 lbs since signing up with us at the beginning of this year. We will help you reach your goals over time, so don't expect a quick crash diet weight loss (which usually leads to more weight gain) We are teaching a sustainable way to keep your weight balanced.
WHEN DO I GET MY FIRST RECIPE BOOK AND MEAL PLAN?
Week 1 recipe book, meal plan, and shopping list template will be released by February 22nd, 1 week before our official start date so you will have plenty of time to plan and prepare ahead!
DO I NEED TO BUY SUPPLEMENTS?
Supplements are highly recommended but please note, this program is not affiliated with any MLM products. The recommendations that Elaina and Katelyn talk about in the supplement guide can be found online or at local health stores.